Jõulusoovide puu
The Christmas wish tree is made up of the dreams and wishes of children in shelters and substitute homes, sent to Santa Clause. To make sure that these do not just remain dreams, pick a gift from the Christmas tree and make a donation to the best of your ability.
www.heategevusfond.ee/joulupuu
When there's a will, there's a way!
On 14 February, at the initiative of and with support from SEB Charity Fund, 139 children from substitute homes and safe houses across Estonia participated alongside the 1,429 young skiing enthusiasts in the Tartu Maraton's children's races. This year, the participants of the event killed three birds with one stone – they passed the proper race distance for their age, enjoyed the water park and felt the Valentine's Day spirit in the big and friendly ski family.
This year, the participants in the ski marathon who contributed to the purchase of winter sports gear for children without parental care were provided with special-design chest bibs for the marathon, in partnership with SEB Charity Fund and Klubi Tartu Maraton. Twenty-six ski enthusiasts made a contribution this year, and at the beginning of February, 236 pairs of skis, 130 pairs of skates and more than 400 sledges were given to the children with the support of the participants in the Tartu Maraton and the 7,000 permanent donors of the Fund, so that the children could enjoy the winter and physical activities.
Many little marathon-enthusiasts were skiing for the first time as they started on their 300 metre to 1.8 km long race track, and were very inspired by this great experience. An experience like this gives lots of positive emotions to children, helps them forget about their daily worries, and allows them to immerse themselves in the hobby world – all this develops their independence, go-getter attitude, readiness to take on responsibilities, and bravery.
Every start was exciting, filled with the spirit of competition and a slight feeling of anxiety. Every little head was thinking: "How will I do?" and "How will other children in my family do?" They eagerly rooted for their close ones, but had enough excitement left for others as well. Those skiing on the track worked hard to beat their friends. Friendly competition brought about quite a few snow-covered knees as they fell.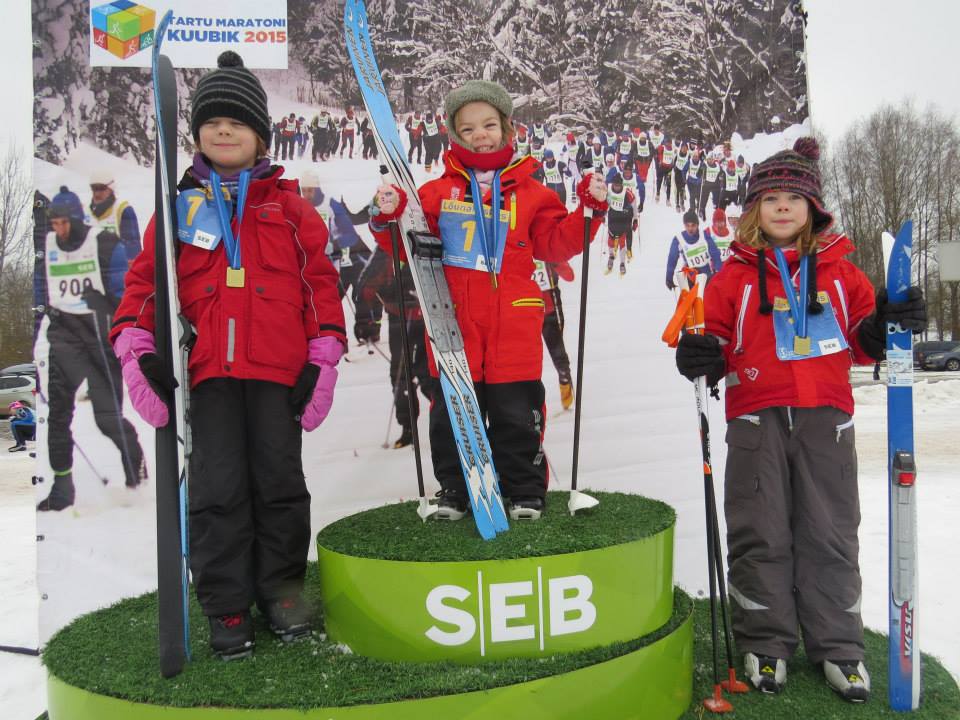 The atmosphere at the marathon was friendly, children inspired each other and were very excited. Tartu Maraton was attended by lots of children from all across Estonia, and they all enjoyed this feeling of unity.
For some children from safe houses, this was the first time in their life on skis – so it was a special experience and they were very happy with the sports day. Those children from safe houses who skied faster than the others gained confidence and a sense of satisfaction, whereas those who lacked the experience and skills got motivation to practice more. It was a great opportunity for children to put their skills to the test and many of them are already looking forward to next year.
Participate
Thank you, if you have already supported our charity programme or if you are going to do it in the future! Sign a standing payment order contract in SEB Internet Bank for 3 euros a month or support with a single donation.