Jõulusoovide puu
The Christmas wish tree is made up of the dreams and wishes of children in shelters and substitute homes, sent to Santa Clause. To make sure that these do not just remain dreams, pick a gift from the Christmas tree and make a donation to the best of your ability.
www.heategevusfond.ee/joulupuu
Visiting the National Opera House and Meeting Pippi Longstocking
On 2 April, children from many shelters gathered in Tallinn at the Estonia National Opera to watch a performance of Pippi Longstocking, which recently premiered. 150 children living in shelters in Tartu, Tallinn, Pärnu, Harju and Ida-Viru County enjoyed the performance with the rest of the audience.
In the morning, when the children arrived at the opera house, they were first taken on a tour to the backstage area. They saw the stage and the orchestra pit, where last-minute preparations for the performance were being made, and peeked into the make-up room where Mr. Nilsson was having his ears glued on and Pippi her freckles drawn. The children also had a look in the dressing room, the painting and decorations room, the ballet lessons hall and others rooms, where everyone was very busy before the performance. The children were very happy to be in the midst of all these preparations.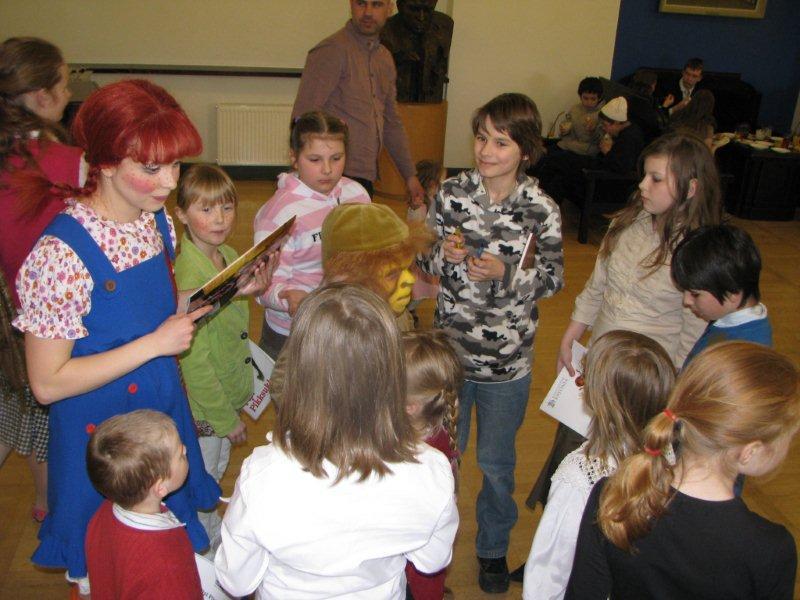 After the performance the children enjoyed some snacks in the Blue Hall so that they would not get too hungry on their way home. What a surprise when Pippi Longstocking (Nele-Liis Vaiksoo) and Mr. Nilsson joined them to sign autographs!
 
Participate
Thank you, if you have already supported our charity programme or if you are going to do it in the future! Sign a standing payment order contract in SEB Internet Bank for 3 euros a month or support with a single donation.