Jõulusoovide puu
The Christmas wish tree is made up of the dreams and wishes of children in shelters and substitute homes, sent to Santa Clause. To make sure that these do not just remain dreams, pick a gift from the Christmas tree and make a donation to the best of your ability.
www.heategevusfond.ee/joulupuu
Trip to the Heureka Science Centre in Helsinki: heaps of new experiences
28.08.2012
For the sixth year in a row, an end-of-summer trip, to Helsinki, was organised in collaboration with Tallink Grupp for children staying in foster homes and in care, in order to fulfil the children's big dream of spending a carefree day having all the fun that they can. This time, the trip took us to the Heureka Science Centre. One hundred children joined the trip from various regions in Estonia: Tallinn, Harju County, Ida-Viru County, Tartu and Viljandi County.

The entire day broadened the children's horizons and provided the entirely novel experience of travelling abroad: crossing a border, sailing, guided tours, food different from their daily norm and an opportunity to have as much as fun as those children growing up in conventional families. Onboard the ship, excitement was prompted both by mighty funnels and a buffet with food to choose from as one wished. The children thought the ship was like a small city, with shops, restaurants and cafes.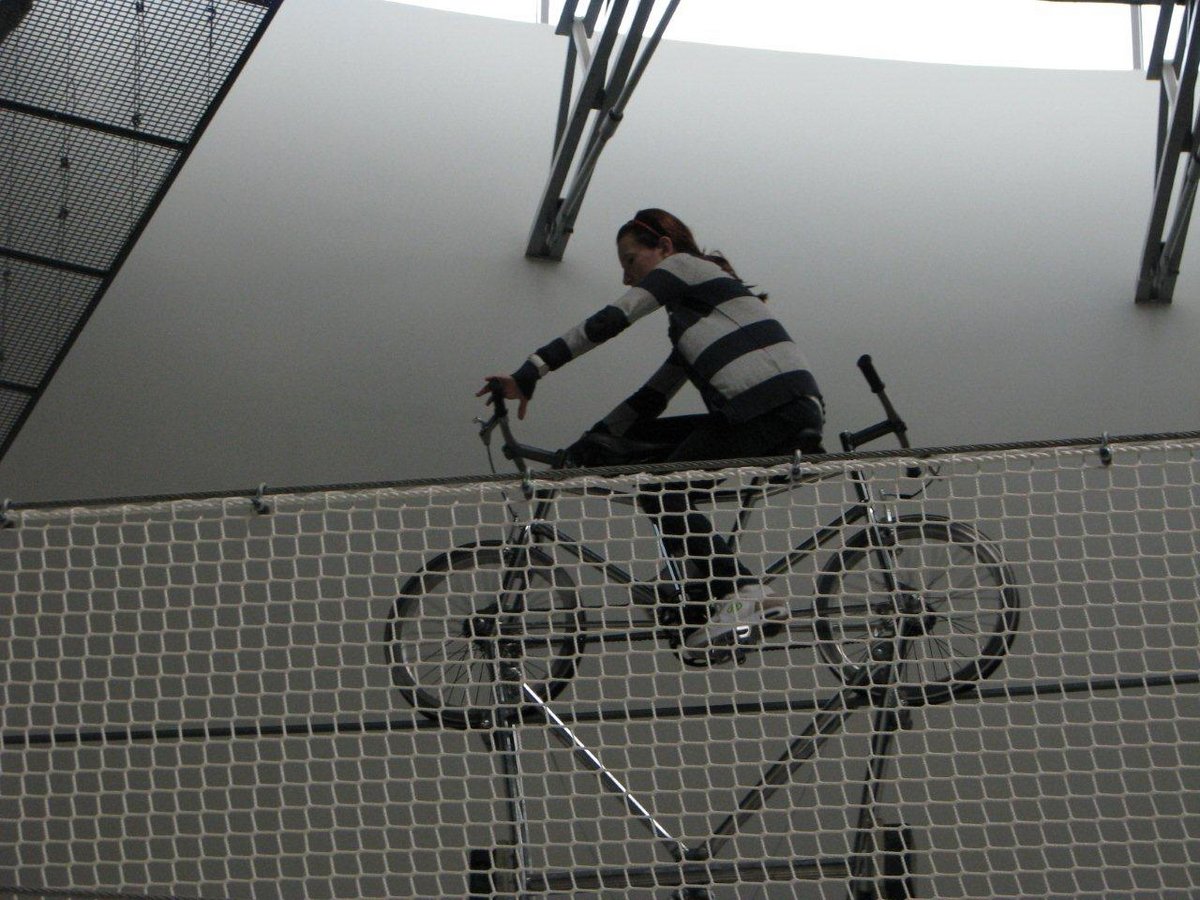 One girl had made preparations for the trip and brought binoculars with her, which proved a very popular device as the ship was sailing into Finland. The binoculars were used to find out what was happening aboard other ships and what Helsinki looks like from afar, and the children also noticed that really small islands had houses on them, with signs of life. This last fact raised a lot of questions: how can people living there have food to eat? how do the children go to school? and, are there any wild animals living on those islands? Enel, a volunteer, also told the children about Sweden, where islands are linked by so-called water buses and people live on tiny islands all the year round.
The Heureka Science Centre is a fascinating place where that which is complex becomes simple and that which is invisible becomes visible. The children got answers to many interesting questions: how long are a person's intestines? does the earth revolve? how does it feel to be inside a building during an earthquake? what is the secret of the Bermuda Triangle? can anyone lie on a fakir's bed with 2 335 nails? how does inertia affect a roll of toilet paper? how big is a dinosaur egg? and many more. There were opportunities to test one's strength by lifting up a car and to test one's speed of response to find out how long the braking distance is under various road and weather conditions. The children saw that physics helps to answer fascinating questions, for instance: why do bigger bubbles rise faster than smaller ones? how does a pedal boat work? and many more.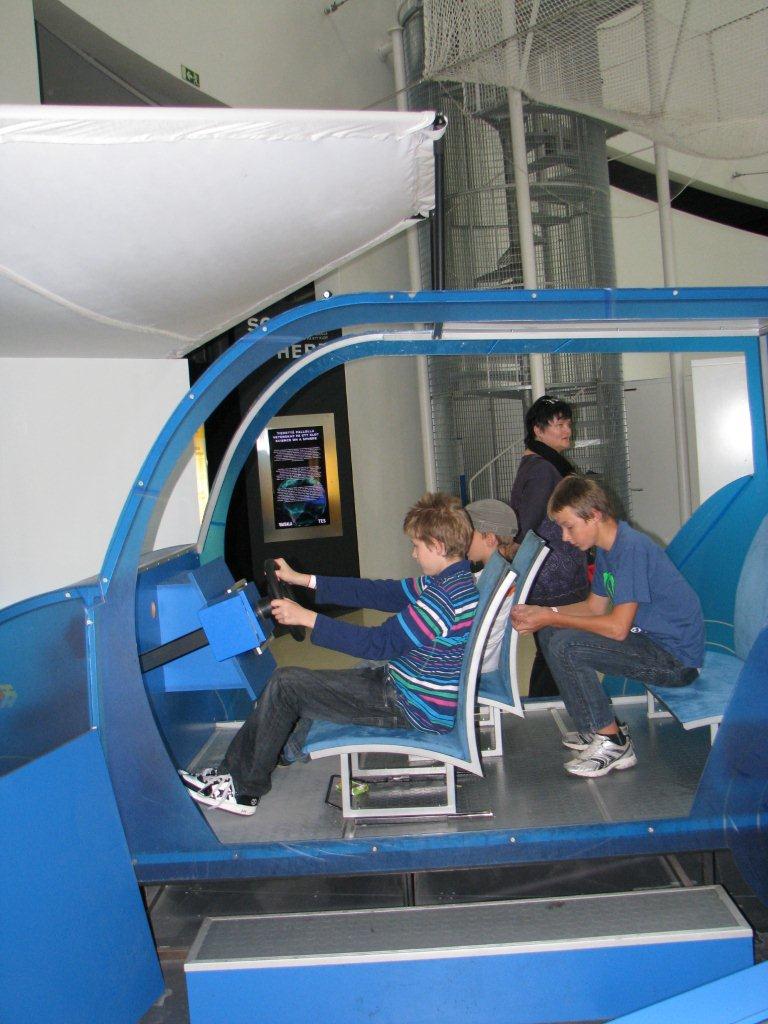 Of course, the most excitement at the Centre was generated by dinosaurs: they moved, were a little scary and seemed almost real. The fiercest was the T. rex, who was fierce because it was watching over its young, and naturally the children liked it best. Also fascinating was the inside of the climate change chamber, which required putting on wellingtons to enter. On this subject, Marta, aged six, thought that if there ever arose the risk of the Earth being submerged completely, we would have to find a drier spot to live on.
The older children really enjoyed the planetarium. Sofia said that the cinema was just brilliant and that she had felt as if she herself was spinning. Both the younger and the older travellers got excited over coins with their own likenesses – "my own currency" was proudly shown to the other children and the teachers. This list could go on and on; however, in the end the children got lots of answers to questions about why things in the world are the way they are.
The children thought Finland different to Estonia: although the roads in the two countries are similar, Estonia does not have the kinds of buildings that Finland does. This raised the question of whether Finland might be slightly prettier than Estonia; however, no definitive answer was offered, and instead it was pointed out that the countries and their peoples are different, as are their languages and customs. Andrus, on his first trip abroad, wondered at the sight of an Asian person being served at the cafe, announcing gleefully: "Look, this Chinese person is a negro!" It is a good thing that Andrus shared his wonderment with Eliis – it gave them an opportunity to discuss the subject. Andrus further reflected on various languages and suggested that the Finns no doubt think that we speak broken Finnish and that the Estonians think that the Finns speak broken Estonian.
Apart from the horizons broadened and new experiences gained, there was deeper value in our outing. It is often the case that children growing up in foster homes dread what lies beyond the gates of their foster homes – it is frightening and foreign, and sometimes they would even rather avoid leaving the safety of those homes. On this trip, too, there were children who, before the trip, began to think up reasons for not going. Yet after their arrival at the destination, everything was fine and the new experiences were being enjoyed to the fullest. It is also important that the more children leave the four walls of their institutions, the more they accumulate various experiences, also absorbing knowledge of what life is like on the other side of the gates. Yet it is no secret that one day life at a foster home will come to an end, and one will have to strike out one one's own; however, without the benefit of experience, being "behind the gates" might not feel so great.
The children took a keen interest in everything, and it did not let up for one second: the whole day was packed with new experiences, the joy of discovery, wonderment and fun, self-discovery and forging a broader outlook on the world. Having been on the trip, our children feel more confident because, starting school again, they, too, can say with pride: "Been there, done that!"
Triin Lumi
Participate
Thank you, if you have already supported our charity programme or if you are going to do it in the future! Sign a standing payment order contract in SEB Internet Bank for 3 euros a month or support with a single donation.