Lastega ja lastele
Auhinnaga "Lastega ja lastele" täname ja tunnustame inimesi ja organisatsioone, kelle uued algatused või pikemaajaline tegevus on positiivselt mõjutanud laste ja perede käekäiku.
Tunnustusauhinna taotluste voor on avatud
15. aprillini
.
Esita taotlus
The trip fuelled a desire to discover the world: Whilst the Moon is not calling, Sweden, Latvia and Russia are
12.09.2014
This time around, the end-of-summer trip to Helsinki was most anticipated by 13-year-old Taavi. Taavi has a mental disability and exhibits characteristics of autism, which means that he perceives the world and things around him somewhat differently than other children his age. For me, it was even a bit of a surprise that such a little trip should be so very important for him. It is true that Taavi has long shown a great deal of interest in geography and maps. From a very young age on, he has been drawing detailed maps, sometimes based on a real map on the wall of the family's home and sometimes based on Taavi's own fantasies. Last year saw a big wish of Taavi's come true, when he received a large globe as a birthday present. And so, he has been spinning the globe, impatiently waiting for the first trip abroad of his life, for a year already.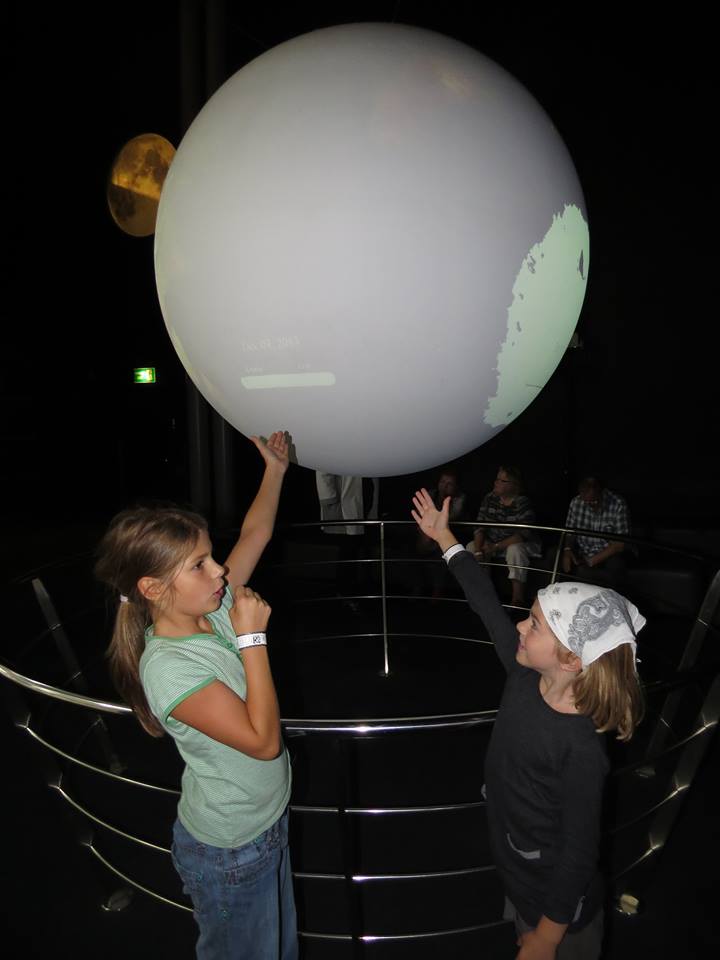 The other children were also excited. Even though they had been abroad, and also to Finland before, sailing by ship was still cause for excitement. Whereas 13-year-old Loone and 15-year-old Iivika were travelling to Heureka for the first time, then 11-year-old Daniel had been there before and knew to explain to the others over breakfast the kinds of exciting things you could do there. The children had also done their homework and found out what the coolest thing at Heureka is from their mates who had visited the centre the year before. The plan was expanded to include everyone definitely getting a coin bearing the profile of her or his face and the other mandatory amusement of riding a bike on a rope below the ceiling.
After a filling meal at breakfast and receiving their daily allowance, there was time left over to look around the ship as well. We also went onto the deck of the ship to see if it was a long way to Finland still. Taavi showed us in which directions you could "almost see" Russia and Sweden. It was difficult for him to understand that what seems so near on the map is actually so far away that you cannot see it with your own eyes.
Upon reaching the port of Helsinki, the children would have much rather immediately run off down the passenger gangway in order to arrive sooner: that was the level of impatient excitement with regard to what would happen next. They had to be reminded several times that there was no need to push past people, since everyone was moving in the same direction and since we were not in any greater hurry than the others.
On the bus to Heureka, we were taking in the city of Helsinki: the children were assiduously reading all the signs they noticed on the walls of buildings or elsewhere, discovering that Finnish is very similar to Estonian. Looking at people in the streets, it caught the children's eyes that the number of people of different ethnicities and skin colours was much higher than in Estonia. There was admiration for double-decker trains and Helsinki's trams, and a sense of pride that we in Tallinn would soon have trams that would be even newer and more smashing.
Indeed, the mandatory striking of coins was the first thing undertaken at Heureka. Afterwards, we looked around the various rooms, not the least to gather to watch rats play basketball. Everybody liked that. First off, Loone thought that from now on basketball training should be organised for rats at our place as well, since she had a rat, Drago, waiting for her at home. However, having thought it over a little, it nonetheless seemed like too big an undertaking, requiring a special ball and a proper basketball court, and what is most important, unlimited patience training Drago. And if this Drago, after all, can be bothered to chase the ball all by itself (given that basketball is a team game), the teachers would not be likely to allow a whole team of rats move in with us... And so, the plan was put aside for the time being.
We went to the planetarium to watch a film about space technology. This made a powerful impression on all of the children: at one point, you felt as if you yourself were flying through space. When the film addressed space tourism, I dreaded that it would provide Taavi with some new and interesting dream destinations, with Taavi asking every day when we would be travelling to the Moon. Fortunately, it later turned out that Taavi's dreams are well within the limits of reason.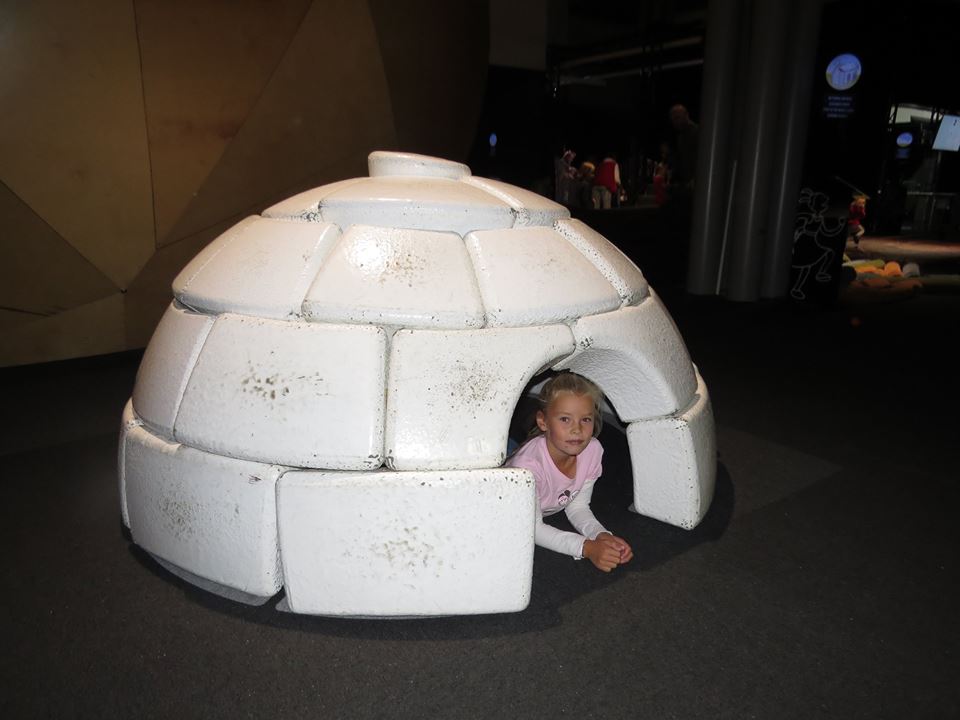 At Heureka, there was time to try out many other exciting things: building a house (our house ended up with no door, so you had to use a window to get in and out), tight-rope walking, lying down on a bed of nails, making an animated cartoon, marksmanship of all different types, driving a car (it turned out that this is not quite so easy as it might seem whilst sitting next to the driver or on the back seat) and, needless to say, riding a bike high in the air. In the end, we were even short of time; it was not possible to try everything, even though there was a desire to give some things a try or two.
On the way back aboard the ship, a rich supper awaited, with everyone able to choose foods to their liking. Then, we faced the difficult task of spending the pocket money allocated for the trip. We went to shops and discussed what to buy, if at all. The outcome was that Iivika held on to her pocket money to save up for bigger outlays; Taavi decided to buy a toy and to hold on to some of the money; Loone bought a lollipop for her little brother, chocolate for her big sister, chocolate for her teacher and, well, also a bar of chocolate and a pencil for herself; Daniel, with the biggest sweet tooth, on the other hand, used all of his money to buy as many packs of lollies as he could (true, later at home he also shared some with the others). In any case, everyone was satisfied, and it is plainly important for children to be able to also buy something at their own discretion when on a trip.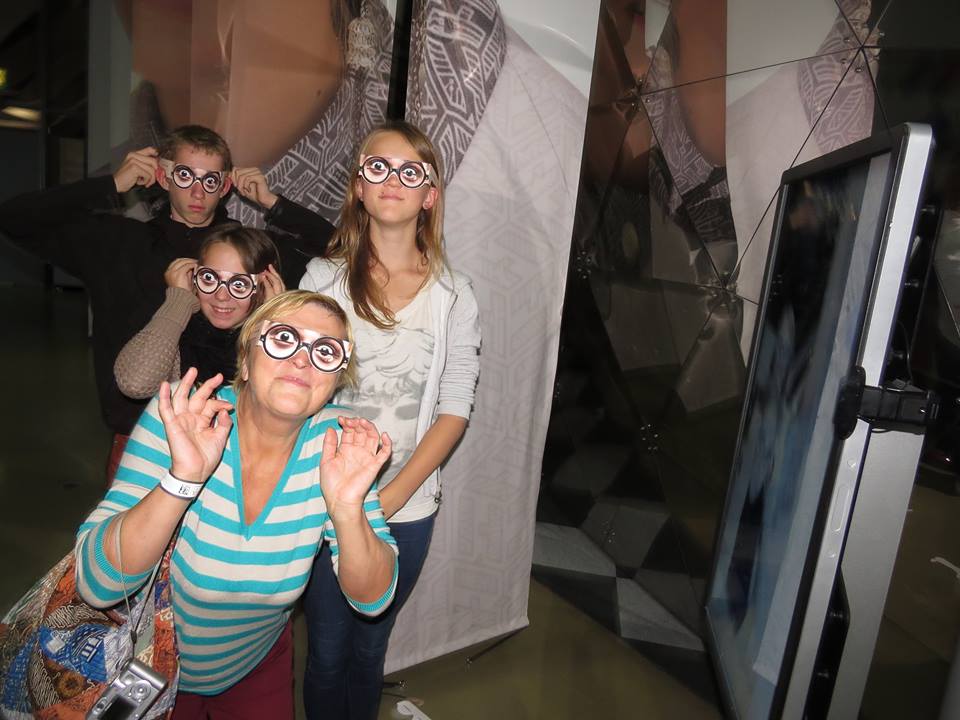 Upon arriving back at home – the lateness of the hour notwithstanding – the children began telling the staff of the family and also the other children about their day, with much excitement. On all counts, the trip was a success – a wonderful conclusion to the summer holidays and a positive injection of energy for the new school year. As the day progressed, I noticed how the children grew bolder, and how they began to ask questions and act on their curiosity more and more. Some of the children, who are very introverted and serious otherwise, grew increasingly open and merry; until at one point they were laughing and shouting with the others, carried away in play.
And on the subject of new dream destinations: Barely half way through the day, Taavi started asking me every little while when we would go to Sweden. And on the way back, he recited a whole list of destinations that we should go to in the near future – including Russia and Latvia, in addition to Sweden. Fortunately, he limited himself to Estonia's neighbouring countries. You never know, perhaps some of his subsequent dreams will come true!

Margit Randaru
Parent at Tallinn Children's Home
 
Participate
Thank you, if you have already supported our charity programme or if you are going to do it in the future! Sign a standing payment order contract in SEB Internet Bank for 3 euros a month or support with a single donation.