Jõulusoovide puu
The Christmas wish tree is made up of the dreams and wishes of children in shelters and substitute homes, sent to Santa Clause. To make sure that these do not just remain dreams, pick a gift from the Christmas tree and make a donation to the best of your ability.
www.heategevusfond.ee/joulupuu
Training and roundtable for shelter workers
The two-day follow-up training organised by the SEB Charity Fund in association with the Sina ja Mina Family Centre was held for the third year running in the Conference Centre of Scandic Beach Hotel in Pärnu this October. Workers from seven children's shelters in Pärnu, Tartu, Tallinn, Harju County and Ida-Viru County took part in the training.

We believe it is important that the carers working in shelters develop themselves and gain more knowledge on how to support children in moments of crisis. During the training, shelter workers learnt how to create and maintain good relationships – they polished their skills of listening, opening up to others, self-establishment, solving conflicts, etc.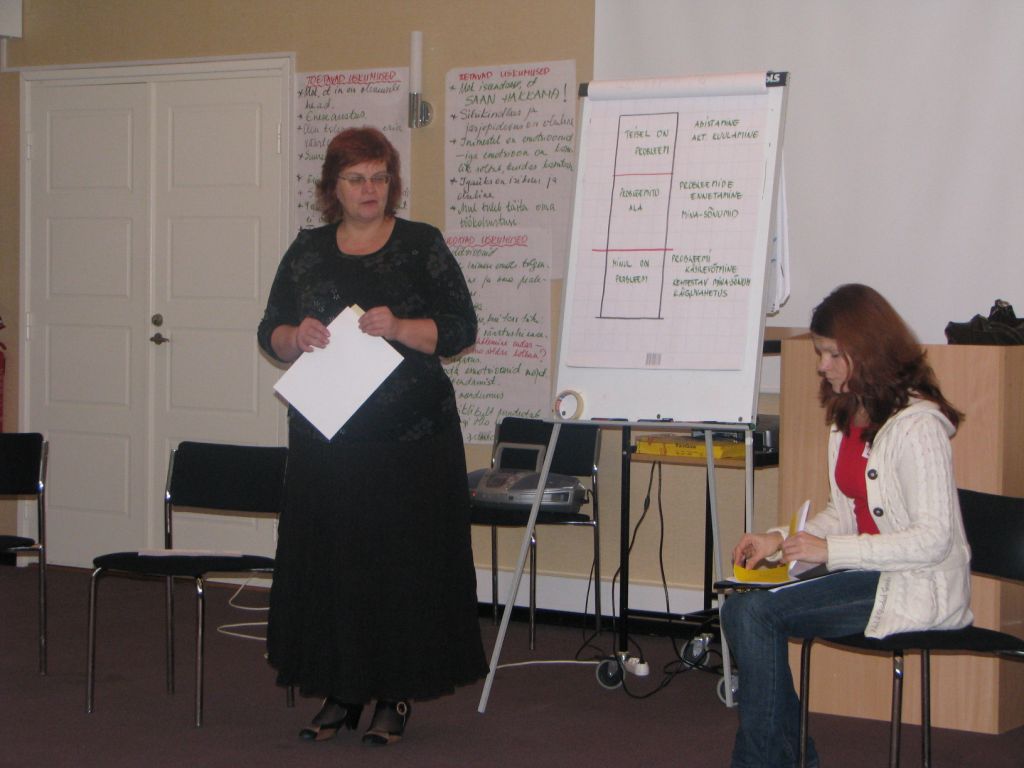 The first day of training ended with a roundtable of children's shelter works, because exchanging experience and ideas is very important. People discussed training and supervision issued, the options of finding extra financing for projects during the recession and how to survive and continue providing quality services in the situation where local authorities have had to cut their budgets, etc.
We support the shelters as much as we can in these difficult times, as our common goal is to raise children in need in such a manner that they grow up to be adults who cope well and are happy.
Participate
Thank you, if you have already supported our charity programme or if you are going to do it in the future! Sign a standing payment order contract in SEB Internet Bank for 3 euros a month or support with a single donation.