Jõulusoovide puu
The Christmas wish tree is made up of the dreams and wishes of children in shelters and substitute homes, sent to Santa Clause. To make sure that these do not just remain dreams, pick a gift from the Christmas tree and make a donation to the best of your ability.
www.heategevusfond.ee/joulupuu
Traffic Day in Family Help Centre with the Cultural Motor Gang
We organised a memorable Traffic Day in the yard of the Pärnu Family Help Centre in June. The Traffic Safety Centre set up a cycling obstacle course for the children and explained to the children why they always need to wear a helmet when cycling by dropping and egg. They also told the children what they need to remember when they go cycling in the streets. The children learnt everything quickly and always put their helmets on when they cycled to the gate and back. They took the helmets off when they had a rest and put them back on afterwards.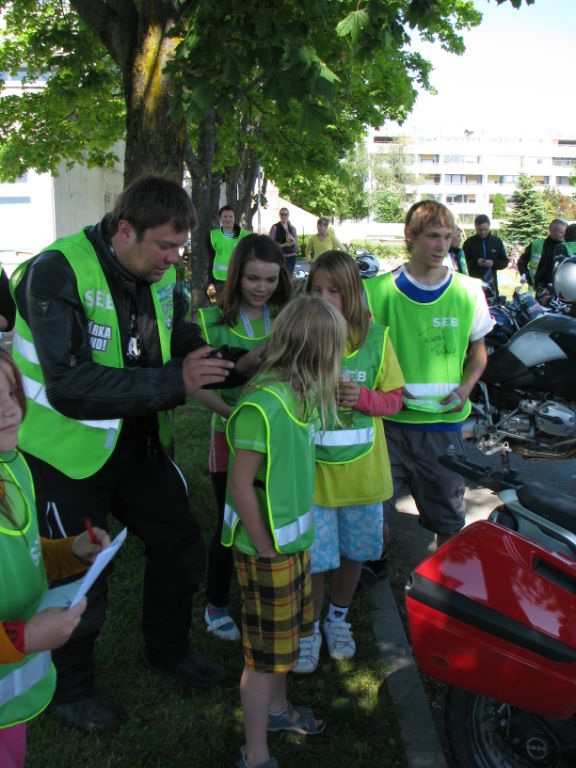 The children were also visited by the Cultural Motor Gang, who promote safe traffic and arrived on 22 powerful motorbikes. The motor gang handed out reflective jackets to the children to make sure they are visible in traffic. The reflective jackets were signed by well-known 'biker guys' – Koit Toome, Mart Mikk, Tanel Talve, and others.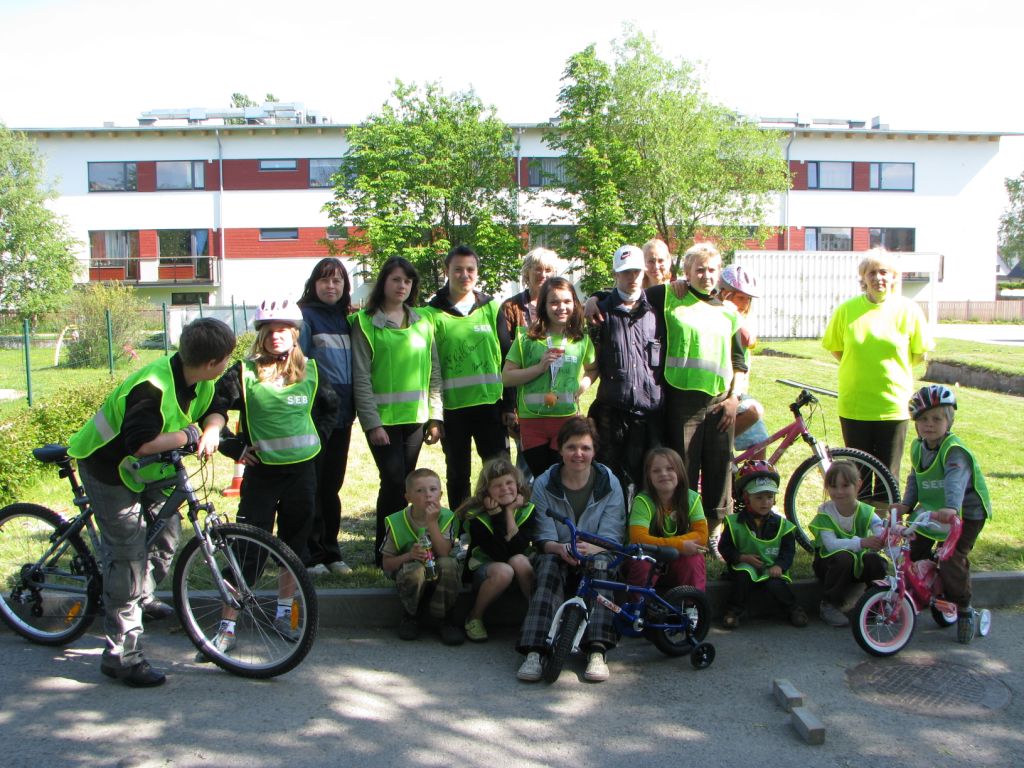 Children bombarded the bikers with questions and were taken on test rides on the motorbikes. It was an event that taught the children about traffic – they now know they have to make themselves visible when cycling. They also have to wear helmets and demand that their friends wear them too.
The event taught the children new things and upped their self-esteem – you're not an ordinary boy or girl if Koit Toome himself signs your jacket!
Participate
Thank you, if you have already supported our charity programme or if you are going to do it in the future! Sign a standing payment order contract in SEB Internet Bank for 3 euros a month or support with a single donation.