Jõulusoovide puu
The Christmas wish tree is made up of the dreams and wishes of children in shelters and substitute homes, sent to Santa Clause. To make sure that these do not just remain dreams, pick a gift from the Christmas tree and make a donation to the best of your ability.
www.heategevusfond.ee/joulupuu
Tartu Rattamaraton brought children the joy of sport and fulfilment
SEB 16th Tartu Rattamaraton saw several thousand participants in the children's races last Saturday afternoon, including 50 children staying in substitute homes and shelters in Tallinn, Rapla County, Tartu, and Ida-Viru County. It is a great pleasure to admit that sport was the winner!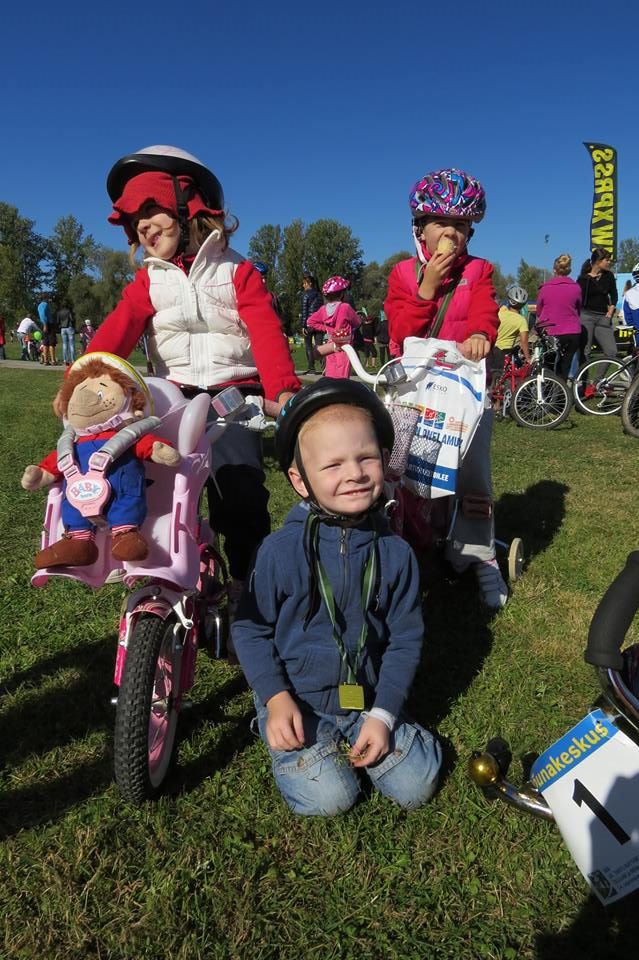 Participating in a competition with a starting pistol, fellow competitors, a defined trail and finish, as well as a medal and goodie bag, definitely impresses children more than some of them dare to show. But the best prize was the feeling of accomplishment that everyone shared, regardless of whether they finished at the front or the back. Although at first the children were, as is usual in competitions, eager to beat the others, it was forgotten by the end of the competition and everyone was excitedly talking about their own unique experience.
In some substitute homes the bike marathon has become a fun autumn tradition. Before the ride, the bicycles are serviced and the equipment is checked, and the more eager practise with great enthusiasm.
The sporty day off brought lots of joy to the children – they were especially proud of their medals. Children were happy that they could prove themselves and others that their medals and goodie bags were well earned.
Participate
Thank you, if you have already supported our charity programme or if you are going to do it in the future! Sign a standing payment order contract in SEB Internet Bank for 3 euros a month or support with a single donation.