Lastega ja lastele
Auhinnaga "Lastega ja lastele" täname ja tunnustame inimesi ja organisatsioone, kelle uued algatused või pikemaajaline tegevus on positiivselt mõjutanud laste ja perede käekäiku.
Tunnustusauhinna taotluste voor on avatud
15. aprillini
.
Esita taotlus
Swimming party in Tallinn
For the fourth year in a row, on their birthday Tallink Spa & Conference Hotel organised a party for children living in social welfare institutions.
A birthday is a day of great joy and a perfect opportunity to share this joy with others. 150 children from nine shelters came to a water party organised in cooperation with the SEB Charity Fund. At the hotel, they had dinner, visited the spa and enjoyed an entertainment programme.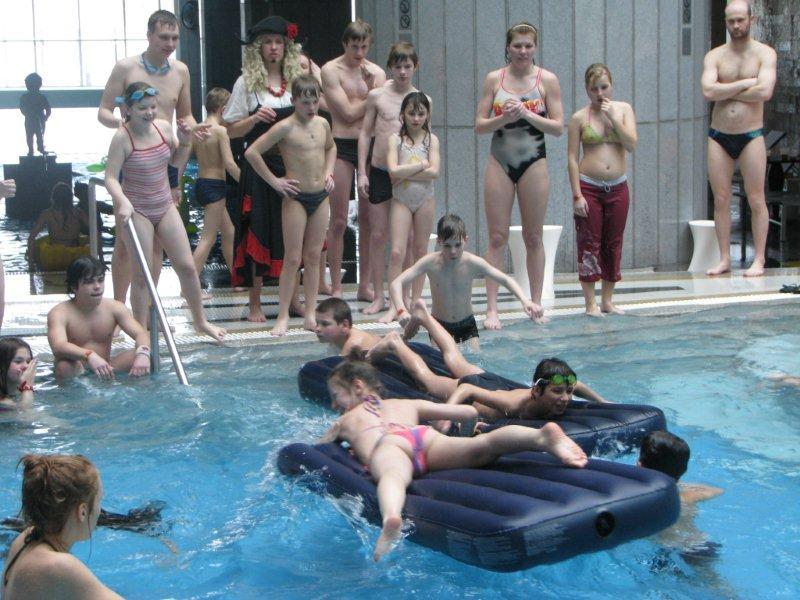 Female basketball players from NikeWoman, Eclex, Audentes SK/Noortekoondis and the Estonian national team had volunteered to take part in the event and participated together with the children in a mattress race and water polo games and simply had fun at the pool.
Video clip of the event: http://www.youtube.com/watch?v=FIgwHIEjOlA
 
Participate
Thank you, if you have already supported our charity programme or if you are going to do it in the future! Sign a standing payment order contract in SEB Internet Bank for 3 euros a month or support with a single donation.