Jõulusoovide puu
The Christmas wish tree is made up of the dreams and wishes of children in shelters and substitute homes, sent to Santa Clause. To make sure that these do not just remain dreams, pick a gift from the Christmas tree and make a donation to the best of your ability.
www.heategevusfond.ee/joulupuu
Summer picnic in the zoo and 'our own houses' for children's shelters
The fund-raising campaign 'Help the children who don't have their own home!" ended on 31 July and we celebrated it with a fun event at the Rebasemäe picnic site in Tallinn Zoo.
More than a hundred children from nine different shelters in Tallinn, Tartu, Narva, Sillamäe, Kiikla, Pärnu and Harju County came to the event. Children from the Infants and Young Children's Shelter of the Tallinn Children's Home, which has become one of our permanent partners, also took part in the event. These kids are just 2 or 3 years old and were the smallest participants in the event.
We used the funds raised during the campaign to buy small tents and outdoor playhouses with suitable furniture for the shelters. The kids played with Pippi and volunteers from the club that supports the fund, ate large pancakes and received gifts at the great party in the zoo. They also took part in a workshop, where a handyman helped them to assemble the playhouses and place tables and chairs inside them. The children decorated the furniture means for the houses with the pictures they liked.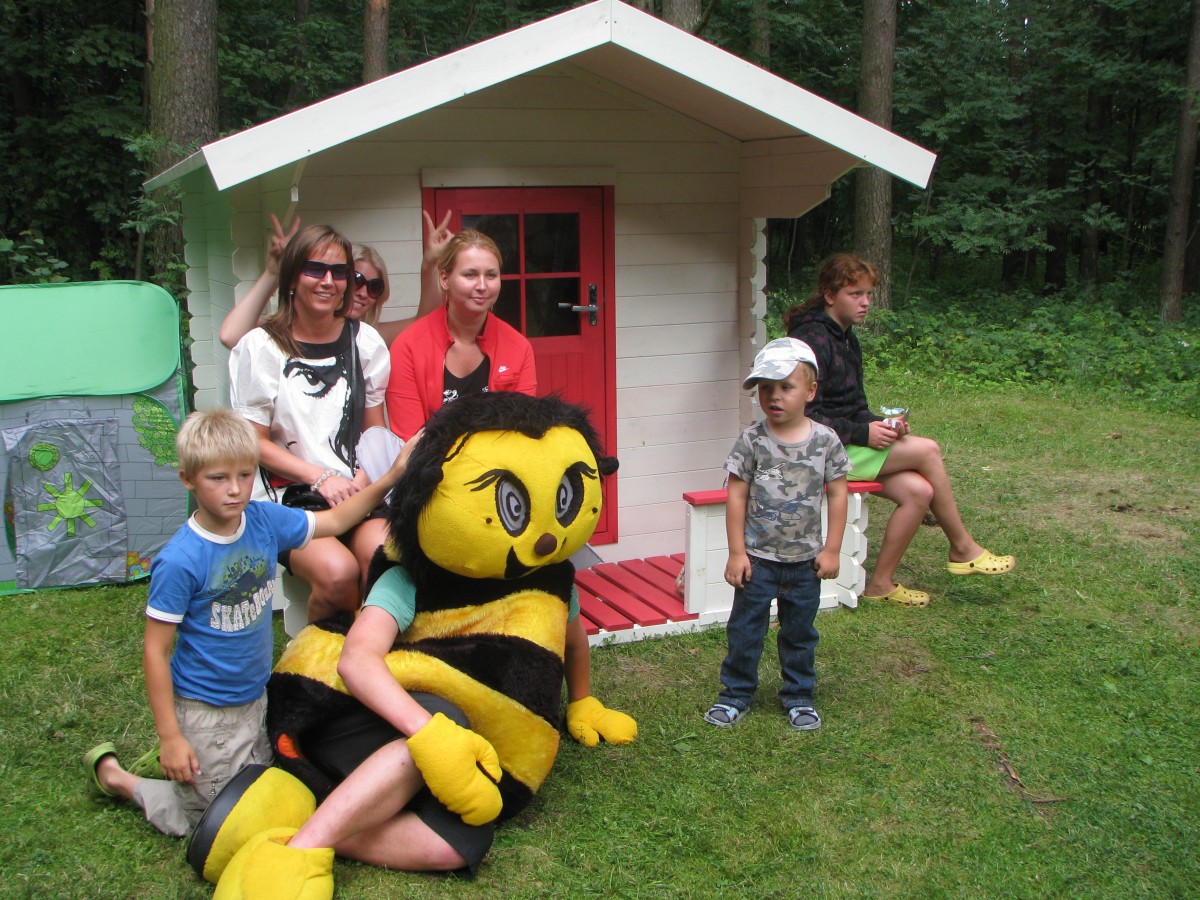 Playing is a child's job. Children in shelters don't have safes home in their real lives, but now they can use the playhouses like their homes. The way they play often reflects their idea of a perfect home, with loving hugs from mum and dad. Fortunately, nobody can take away dreams and for as long as they take joy in playing, they will always have their dreams of their own home. The playhouses will be set up in the yards of shelters in the first week of August.
You can watch the video of the event here.
Participate
Thank you, if you have already supported our charity programme or if you are going to do it in the future! Sign a standing payment order contract in SEB Internet Bank for 3 euros a month or support with a single donation.