Lastega ja lastele
Auhinnaga "Lastega ja lastele" täname ja tunnustame inimesi ja organisatsioone, kelle uued algatused või pikemaajaline tegevus on positiivselt mõjutanud laste ja perede käekäiku.
Tunnustusauhinna taotluste voor on avatud
15. aprillini
.
Esita taotlus
Substitute homes and shelters staff in a grief training
The way in which an adult can support a child can in his loss was the topic of the two-day training conducted at the end of April, in Pärnu, by play therapist Emma Baxter, from England, and psychotherapist Sirli Kivisaar, from Estonia.

The daily life of all children without parental care is connected with loss and grief because their own parents have abandoned them. Grief does not necessarily mean someone's death; even a change of schools or place of residence may lead to grief.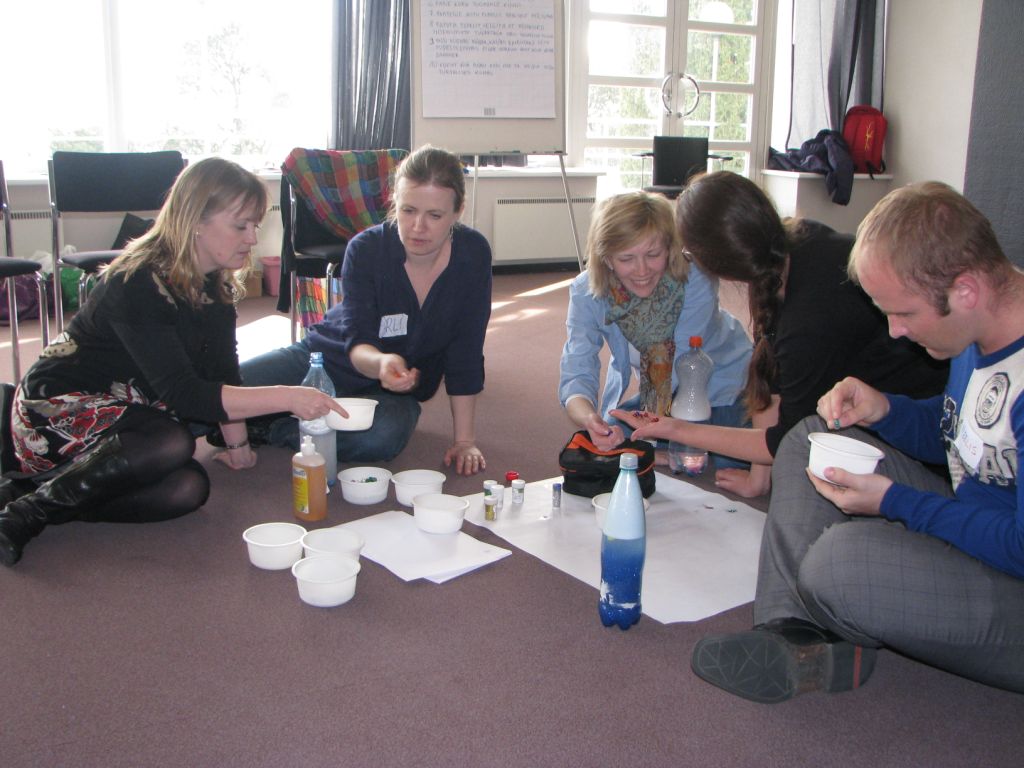 Fifty substitute home and shelter workers from across Estonia participated in the training. People who work with abandoned children on a daily basis discovered that grief is a natural process that cannot be stopped or ended; although play can be a powerful healer for a grieving child. The benefits of play are strengthened interconnection as well as the activation of mutual communication. The awareness of the child's feelings also increases and the sense of security is enhanced. Excessive talking and rushing should be refrained from, direct questions and interpretation should also be avoided.
 
Participate
Thank you, if you have already supported our charity programme or if you are going to do it in the future! Sign a standing payment order contract in SEB Internet Bank for 3 euros a month or support with a single donation.