Jõulusoovide puu
The Christmas wish tree is made up of the dreams and wishes of children in shelters and substitute homes, sent to Santa Clause. To make sure that these do not just remain dreams, pick a gift from the Christmas tree and make a donation to the best of your ability.
www.heategevusfond.ee/joulupuu
Snow Republic in the yard of children's safe houses
The third Snow Republic tour organised by the SEB Heategevusfond (SEB Charity Fund) took place in February, when it was bitterly cold outside and the temperature dropped to -17 or even -20. Children from children's homes and safe houses nationwide built great snow sculptures with adult volunteers from the club created to support the SEB Heategevusfond.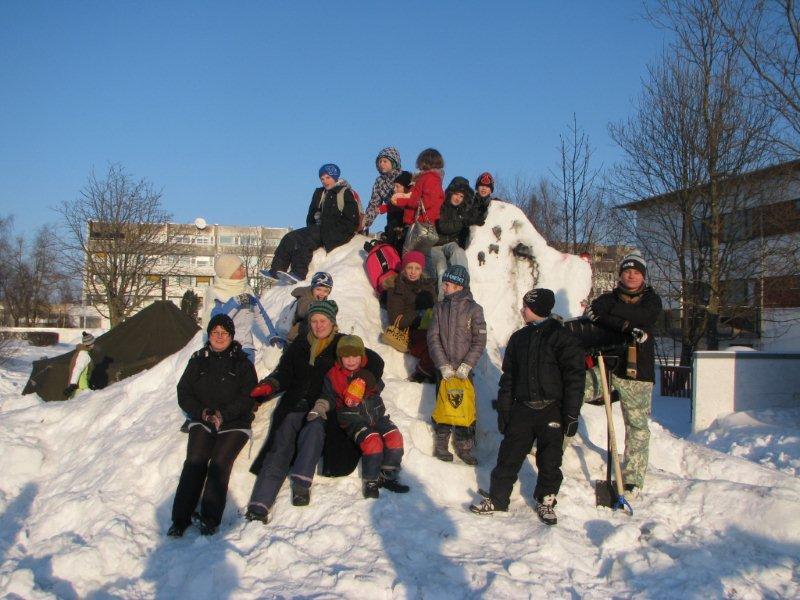 Professional ice sculptor and freelance artist Henry Timusk helped the children with their sculptures. The children used their own sketches for their sculptures and built a dog, a dragon, a snail, a tiger, a turtle and two cats.
At this snowy event, the Heategevusfond also handed over cooperation memoranda for 2011 to our nine partner safe houses – their total amount was €114,000, which can be used to organise many events for the children.
Participate
Thank you, if you have already supported our charity programme or if you are going to do it in the future! Sign a standing payment order contract in SEB Internet Bank for 3 euros a month or support with a single donation.