Jõulusoovide puu
The Christmas wish tree is made up of the dreams and wishes of children in shelters and substitute homes, sent to Santa Clause. To make sure that these do not just remain dreams, pick a gift from the Christmas tree and make a donation to the best of your ability.
www.heategevusfond.ee/joulupuu
Ski party in Nõmme Sports Centre and 100 ski sets
The campaign 'Skis for Children in Shelters!' organised by the SEB Charity Fund ended in January. We organised a fun ski sports day for children in shelters in the Nõmme Sports Centre in Tallinn to wrap up the campaign. More than a hundred children from nine different shelters nationwide took part in the event. We handed over the 100 ski sets – skis, poles, bindings, boots – that we bought for the money donated during the campaign.
You can watch a video of the ski party here: http://bit.ly/heategevusfond.
Children had a lot of fun in the snow with the volunteers from the club created in support of the fund. Former ski sprinter Pavo Raudsepp, who is now a trainer in the Kõrvemaa Ski Centre, and Raul Olle's most diligent student Veikko Täär shared their skiing wisdom with the children. A ski-waxing specialist taught the children how to wax and maintain skis, and attach bindings to skis – all things that children growing up in ordinary families do with their families at weekends.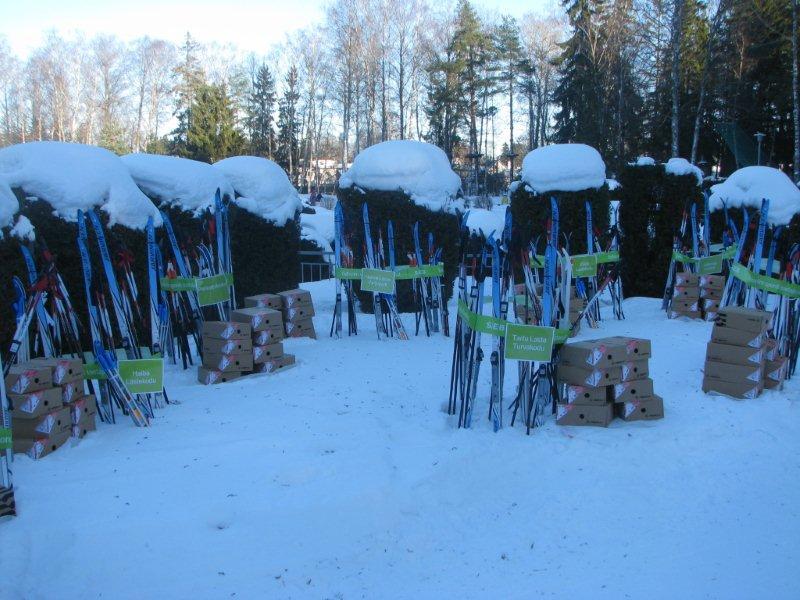 We bought 100 ski sets for children in shelters for the donations we collected during the campaign, so they can all enjoy the winter ahead. There were some skis stuck in snow at our sports day that will not be used by children for the long track of the Tartu Ski Marathon this year, but they all played an important role in getting children interested in sports. The donors and supporters of the SEB Charity Fund help us to inject the positive energy created by sports into the children who have no other opportunities to practice sports. On 19 February, children from shelters will use the brand new skis to compete in the mini-marathon of the Tartu Ski Marathon.
 
Participate
Thank you, if you have already supported our charity programme or if you are going to do it in the future! Sign a standing payment order contract in SEB Internet Bank for 3 euros a month or support with a single donation.