Jõulusoovide puu
The Christmas wish tree is made up of the dreams and wishes of children in shelters and substitute homes, sent to Santa Clause. To make sure that these do not just remain dreams, pick a gift from the Christmas tree and make a donation to the best of your ability.
www.heategevusfond.ee/joulupuu
Sixty-two study scholarships for young people who lack the support of a regular family
24.10.2016
This autumn, the Non-Profit Association SEB Heategevusfond awarded 62 study scholarships to young people who lack the support of a regular family. The scholarship recipients included young people living in both substitute homes and under the care of one's relatives or with foster families, who are beginning or continuing their vocational or university studies. In addition, the Fund provides support, via scholarships, to young mothers and fathers in getting an education so that better choices might be made on the labour market in the future and falling below the poverty threshold prevented.
On Sunday, 23 October, study scholarship recipients attended a career day during which Merle Liisu Lindma, HR manager at Skype Estonia & Luxembourg, shared her experiences on how to make oneself visible to an employer. Lindma added that upon applying you need to value yourself, while giving due regard to the experience and skills you, as an employee, have. A young person must consider that a career needs to be built, and starting out with a hefty salary is an exception rather than a rule.
Aet Trei and Irina Tshigir, career information specialists from the Unemployment Insurance Fund, talked with young people about entering the labour market and maintaining an employment relationship, about how wages are formed and which components wages consists of. Trei noted that people are often surprised when on their first pay day their bank account shows a sum that is much less than they imagined that they had agreed to.
Katrin Laks, Head of the Financial Education Working Group of the Estonian Banking Association, shared knowledge with the young people about how to integrate financial opportunities wisely into one's personal budget and how to satisfy one's needs based on available budget options. Through a practical exercise, Laks explained the meaning of payday loans, hire purchase and small loans to the young people, and when it makes more sense to start saving money instead.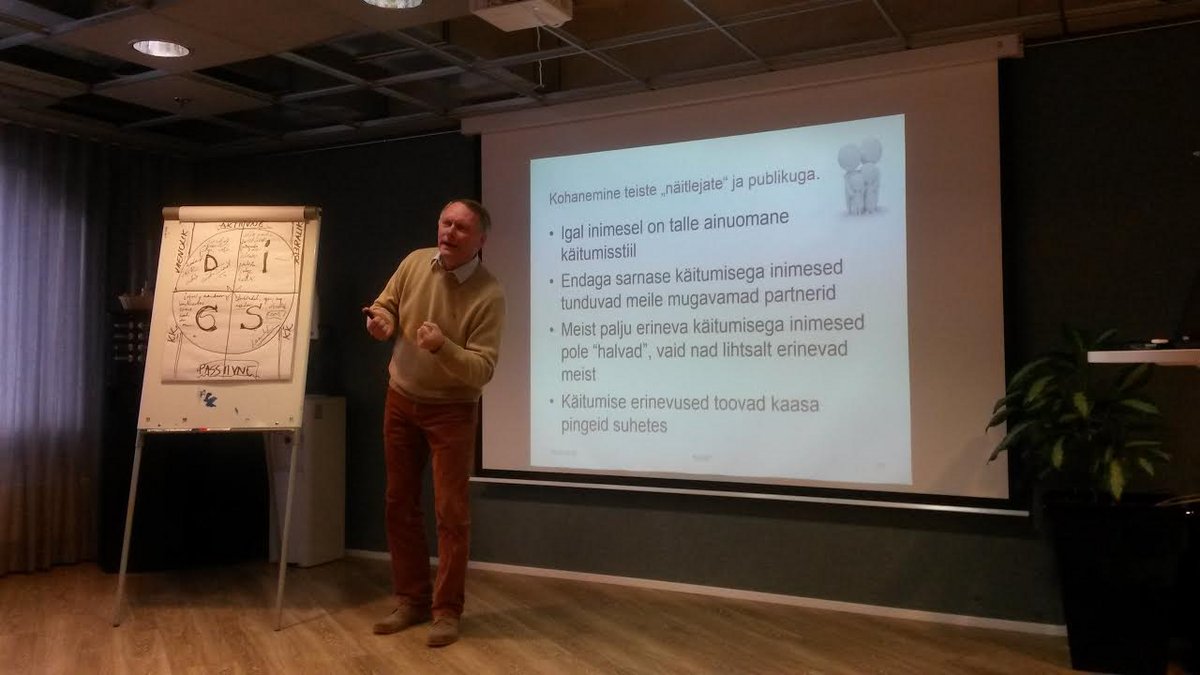 Andres Dvinjaninov, an actor and director, urged the young people to notice different types of people. He explained that you get the first impression of someone within the first seven seconds, and changing that opinion takes a lot longer.
The day was completed by the film artist slash globe trotter Hendrik Adler, who spoke about a targeted life and how to make the best choices. Adler urged the young people to find strength inside them that will help motivate them to live the life a young person dreams about living and one that they believe in. He considers it important to surround oneself with positive and supporting people, since it helps and encourages one to move towards achieving one's goals.
Non-profit Association SEB Heategevusfond has been active for ten years. The foundation has granted scholarships and organised career days since 2011. More than 700 scholarships have allowed young people without parental care the chance to improve their future outlook through education so that they are better prepared to start their independent life. Besides financial support, the charity fund also focuses on promoting the development of knowledgeable financial wisdom in young people, so that they learn to plan their costs and maintain a balance with their income.
Financial support has been applied for paying tuition fees, buying educational tools, covering babysitting costs (scholarship for young mothers and fathers). The scholarship may also be used to meet day-to-day costs. In 2016, the charity fund is granting EUR 50,000 worth of study scholarships.
Merike Villard
Project Manager
Non-profit Association SEB Heategevusfond
 
Participate
Thank you, if you have already supported our charity programme or if you are going to do it in the future! Sign a standing payment order contract in SEB Internet Bank for 3 euros a month or support with a single donation.