Lastega ja lastele
Auhinnaga "Lastega ja lastele" täname ja tunnustame inimesi ja organisatsioone, kelle uued algatused või pikemaajaline tegevus on positiivselt mõjutanud laste ja perede käekäiku.
Tunnustusauhinna taotluste voor on avatud
15. aprillini
.
Esita taotlus
Shelter workers learn how to manage anger through games
April saw the latest in a series of national training events held in Pärnu which was designed for workers from shelters and led by the SEB Heategevusfond (SEB Charity Fund).
The theme was 'Game-based therapy techniques for use in anger management', presented by Emma Moat, an expert in the field from England. It is very important to foster the professional development of those working in shelters so that they are better informed of how to support the children in their care in times of need – to better understand and be able to help them.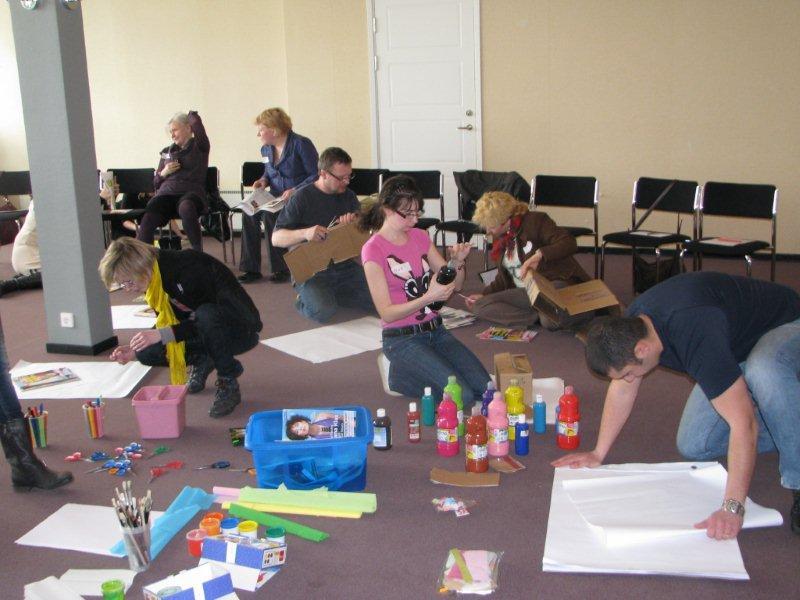 The course showcased ways of helping children which allow them to become aware of what is going on in their minds and express their thoughts and emotions. Staff from seven shelters in Pärnu, Tartu, Tallinn, Harju County and Ida-Viru County took part in the training.
 
Participate
Thank you, if you have already supported our charity programme or if you are going to do it in the future! Sign a standing payment order contract in SEB Internet Bank for 3 euros a month or support with a single donation.