Jõulusoovide puu
The Christmas wish tree is made up of the dreams and wishes of children in shelters and substitute homes, sent to Santa Clause. To make sure that these do not just remain dreams, pick a gift from the Christmas tree and make a donation to the best of your ability.
www.heategevusfond.ee/joulupuu
Scholarship recipients on their experience
05.12.2016
Heategevusfond supports young people's education
Education is one of the best ways to secure one's future. For many young people, enrolling in a university or vocational school is a time of great changes and new students are faced with the question of how to finance their studies. Not everyone, however, has the opportunity to do so. Already for years, Heategevusfond has supported young people lacking parental care, whose finances have been very limited.
Non-Profit Association SEB Heategevusfond brings to life long-term projects with a view to the future. Among them is the programme to support young people without parental care in taking their first steps into independent life. The programme provides support to continue studies, develop individually and realise one's talents. Career day is held within the framework of the scholarship programme, consisting of workshops for different skills and helping to prepare young people for making decisions about their future.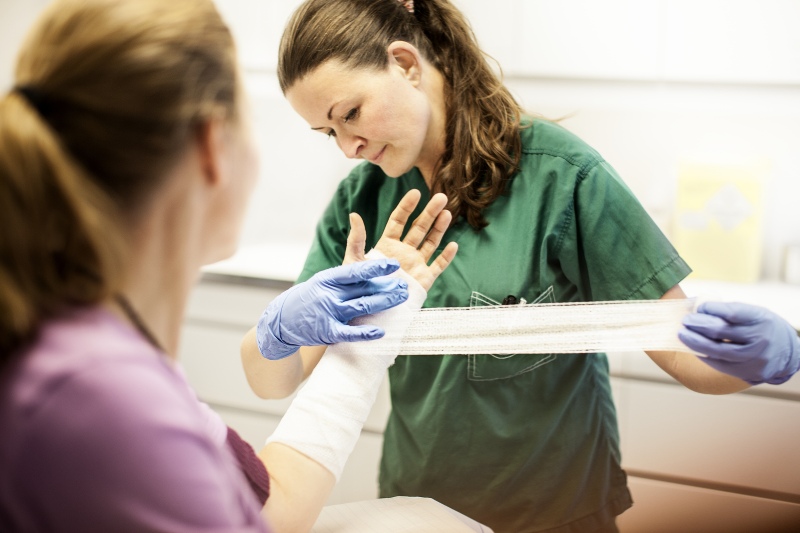 The study scholarship can be used to obtain school supplies, pay tuition, and cover the daily costs related to one's studies. Having one's own money gives the recipients of the scholarship the opportunity to learn how to plan their finances to keep their budget in balance.
The pocket money of many children growing up in a replacement home is EUR 10 per month. It is difficult to get by with this money when studying away from the home and it is impossible to underestimate the impact of the scholarship issued with the help of the donors in resolving quite a few important issues. The broader goal of the study scholarship is to teach those in need to fish instead of giving them a fish, as in addition to the money the recipient will also gain skills and experience from using the resources.
During the study period, the scholarship from SEB Heategevusfond supports children without parental care, and young mothers and fathers who have become a parent before the age of 19 and who are in danger of falling below the poverty threshold without additional support.
Supporting these young people in their education makes it more likely that they will graduate and start working. An employed young person means another taxpayer helping to create value in society.
Scholarship recipients on their experience
Anzelika studied to become a nurse and applied for the scholarship to be self-financed. She needed the money to buy school supplies. Anzelika lives quite far from the school and commutes by bus daily. All methods of transportation are fee based in Tartu, and she had to buy tickets. Her grandparents, with whom Anzelika is living, are both retired and she had to take care of them as well as herself. Anzelika gave her grandmother part of her scholarship every month to cover the cost of living and food. The rest of the money was spent on food while in school or interning. The scholarship also came in handy when Anzelika had health issues and she could pinch a bit of it to cover the treatment procedures and medication costs.
Thanks to the scholarship, Anzelika now finally has a warm winter coat and footwear she could not afford before. The girl is especially happy for her graduation dress. Anzelika is glad that the foundation enabled her to fulfil her dream to become a nurse.
Oleg studied law. He has twice been a recipient of the SEB Heategevusfond Scholarship. The scholarships helped him to pay his tuition fees in time. It really helped a lot because there have been times when the family is struggling financially and Oleg would not have been able to pay the tuition fees without the scholarship.
He mentions that the career days organised by the foundation have also taught him how to control his expenses better. Oleg also believes that the career day workshops helped him set his personal goals and make future plans.
Kelli is studying to become a logistic-customer service specialist, and the scholarship helped her to buy a computer. Kelli admits that the computer has enabled her to send all the overdue tasks to teachers and also correct her bad grades. Kelli is glad that she no longer has to worry about whether or when she can get access to a computer to do her homework – now she can do it any time she wants.
Kelli also has programmes in her computer that make it easier to create cover sheets and labels needed for school. In addition, the computer has saved her from writing large volumes by hand. The final thesis is also getting along much quicker now. Kelli is also able to use a word processing programme in her customer service lessons, to make notes or answer the teacher's questions. Thanks to the computer, the girl now has more free time to spend with her sisters. She talks to her older sister via Skype.
Tanja studied nursing and has already graduated. She is currently working in a hospital as a nurse. She admits that the self-financing scholarship helped her a lot. The young woman describes her long, tense 12-hour days during her studies, when she also needed to do practical training, and going to work was impossible. The result was a drop in income and no money left for living.
With the help of the scholarship Tanja was able to attend school as required and she did not have to worry about how to get by during her studies. Tanja is from Lääne County and went to school in Tallinn. She lived in a tiny rented apartment that took most of her scholarship money. One day, she also needed money for a dentist because her wisdom tooth became infected and had to be removed – once again it was the scholarship that helped her out of a tight situation. After graduating, Tanja immediately found a job in the field she loves so much. Now the freshly certified nurse is on track nicely with her life.
Pirje finds that the scholarship was extremely useful because in addition to buying school supplies the girl felt that she also gained motivation – at the end of the scholarship period, a report card had to be submitted to the foundation and she did not want to present bad grades, so she worked hard for better results. Planning her finances went very well for Pirje, thanks to the knowledge obtained at career day workshops. She carefully weighs the price-quality relationship when making purchases now.
Ander received self-financing money under an application. It helped the young man to become more independent and take control over his life. Ander could afford more for himself than what would have been possible with the tiny allowance from the children's home. The self-financing money enabled the boy to buy some food and hygiene products for the dormitory, and some sweets every now and then. At the same time, Ander admits he has not quite learned to manage his money yet. He says that the self-financing money received from the fund for a period of five months was his first so-called permanent income and he now feels that he must learn to be more economical with his finances.
Meelis studied at Rakvere Ametikool and had the best result for the professional qualification exam when graduating. He also excelled in the final exams in mathematics and Estonian. Now, he is studying physical education and sport at the University of Tartu. The young man applied for the study scholarship for self-financing.
The scholarship helped Meelis to cover vital expenses like food. One of the biggest expenses Meelis paid for with the scholarship money was a ski training camp. In the beginning of the semester, he was also able to use the scholarship funds to work out at a gym, which is related to his studies at the university. The scholarship was also sufficient for household supplies.
Meelis is very grateful for the scholarship and feels that it is an investment in his future. He wants to achieve a lot in his life and believes that and university education provides him with that opportunity and the necessary skills. Meelis hopes to participate in various projects himself in the future and help those in need of some support.
Laura is studying tailoring in Tartu. She received a scholarship for purchasing school supplies and self-financing. Her monthly self-financing money was used for buying lunch at school and getting a monthly bus pass. Sometimes, she needed to stay longer at school and used the scholarship money to buy herself dinner as well. Laura says that knowing that you don't have to worry about food money or suffer an empty stomach is a very good feeling. She was glad that the scholarship helped her to complete all her practical assignments in time. The scholarship intended for school supplies was invested into high-quality textile scissors which are heavier than a regular pair, remain sharp for longer, and can last for years. The rest of the money was used for buying fabrics and haberdashery to fill orders from customers as a part of a school project. Laura also took part in a tailoring competition in which she ranked among the top 12. The competition project was a dress, the underskirt material of which was bought using the scholarship money.
Aleksander is studying woodworking. The young man says that the study scholarship is necessary for him to rent a dormitory room, buy food and household essentials. In addition to that, the scholarship money enabled him to buy school supplies and clothes. The young man is not certain whether he would have even been able to go to school every day without the scholarship – there simply would not have been enough money.
Anna graduated from social work studies at the university and is convinced that she would not have made it without the study scholarship. The scholarship meant that the young woman did not have to worry about buying school supplies, and could write her Bachelor's thesis in peace, without having to worry about how to buy food or pay the rent. Anna graduated this summer and is happy that she can continue in her selected field.
Pille-Riin is a young mother studying foreign languages at a university. The young mother's scholarship has been a source of both great financial and emotional support for her. Insecurity over income inevitably causes stress and the scholarship provided a great deal of relief. It enabled the young woman to focus on her studies and her daughter. Compensation of the nursery school fee and receiving self-financing support helped her cope financially. Pille-Riin used the scholarship both for paying for her accommodation and buying school supplies (textbooks, books, and a new computer).
Kevin applied for the scholarship for monthly self-financing. It helped him to start learning at a driving school. Although the cost of the course was much higher, the scholarship covered most of the tuition fee. There would have been no way for him to go to the driving school without the scholarship. When preparing to apply for a driver's licence, the young man also thought about his future. Being able to drive is extremely important when applying for a job. Kevin admits that he would not have done so well in school without the scholarship programme. The money was also used for buying English textbooks to improve Kevin's language skills. The scholarship enabled the young man to eat healthier because better finances meant a bit more variety in his diet.
Steffani graduated 10th grade this year. She is a young mother raising a little girl. The scholarship helped her buy school supplies so that she did not have to ask her mother for money. It made Steffani feel good because she got a chance to be independent. The young lady could also buy bus tickets for going to school and go on a class excursion. The money was also spent on food and going to theatre. Steffani admits that the scholarship helped her a lot.
Raigo is studying the construction of stone and concrete structures. The first positive aspect he points out when talking about the scholarship is that he can eat properly now and buy decent footwear and clothes for going to school. It all lifted his spirits and improved his self-esteem. Raigo also goes to the gym now and sometimes for a swim.
Asko will become a cook in the future. He used the scholarship to buy items related to his profession. Asko has cooked quite a lot with his classmates during his studies, and the girls in his class have complimented him on his cooking several times. The study scholarship enables Asko develop his skills, because the support has even come in handy for buying the necessary ingredients.
Triinu is a student of cyber-physical system technology. The scholarship is very important to her, allowing her to pay her living expenses during the study session. Thanks to need-based support, she was able to add a bit of scholarship money to the savings she had put aside, to buy a new computer because the old one stopped working. Before that, Triinu had to borrow a computer from her roommate to do her homework and it was a very inconvenient solution for both of the girls. Besides, Triinu had to do her homework at bedtime because she had to wait for her turn to use the computer. The study scholarship has put all these problems behind her.
Jürgen completed computer studies this spring. He received the scholarship for buying school supplies and it enabled the boy to finish his graduation thesis. The scholarship was used for everyday food and household goods. Jürgen is happy that his guardian did not have to spend their pension on him. It made the boy feel content and increased his self-esteem. The scholarship also helped him to buy new shoes and clothes for school.
Kadri is studying hotel management. She is a young mother raising two children on her own, but she would like to continue her studies. She wishes to use the scholarship for daycare so that she would be able to go to work and study. She applied for an individual programme at school and hopes she can manage and submit all the necessary tasks. This is not easy when you have children. Kadri says that the scholarship from SEB Heategevusfond was a source of great support for her because she would be down to her last cent otherwise. It is terribly difficult to have a full-time job, raise children and study at the same time. Now Kadri can drop the children off at daycare and concentrate on her studies. Thanks to the scholarship, Kadri does not have to worry about whether she will be able to find a babysitter for the children during her classes, because the kids are now in daycare that can be paid for from the scholarship. Kadri is happy that the study scholarship will enable her to graduate without too much stress and get a secondary education, improving her chances of finding a better job in the future.
Mare is a student at the Estonian Academy of Security Sciences. The foundation's support has helped her complete her first year successfully. The self-financing funds that the scholarship committee provided for Mare was used to pay for the babysitting of her twins. Now she can concentrate fully on her studies. She is glad that Heategevusfond is helping determined young people strive for their dreams and even more importantly, continue their path to education.
Kristina is studying agricultural entrepreneurship and financial management. She applied for the self-financing support for the time of her studies. Her first year of studies went nicely with the support of the scholarship, and her grades were above average. Kristina has never received any financial help from anyone, but luckily there has been emotional support and help with household chores like lawn mowing or stacking firewood, because she lives alone in a country house with her child. Kristina is happy about the scholarship that is gradually helping her get closer to graduating from school.
Participate
Thank you, if you have already supported our charity programme or if you are going to do it in the future! Sign a standing payment order contract in SEB Internet Bank for 3 euros a month or support with a single donation.