Jõulusoovide puu
The Christmas wish tree is made up of the dreams and wishes of children in shelters and substitute homes, sent to Santa Clause. To make sure that these do not just remain dreams, pick a gift from the Christmas tree and make a donation to the best of your ability.
www.heategevusfond.ee/joulupuu
Scholarship day or how to find your calling
05.03.2013
This scholarship round was summarised by a scholarship day in Tallinn that was attended by about 60 young people. We expanded the circle of our scholarship receivers by adding young mothers who continue their studies that were discontinued due to childbirth. We still grant scholarships to young people without parental care who study in a vocational school or in an institution of higher education. Scholarship day is becoming an event where one can reflect on current studies and it is also an opportunity to plan one's first steps on the labour market.
The day was opened by Kaire Bachmann, Marita Keskküla and Timo Talvik who study art therapy who told the stories of their studies, search and self-determination. While listening to the tales of other people's lives, quite a few people found similarities with their own. A comment written on a feedback sheet said, "Merely the knowledge that someone has been in the same situation can give strength to cope in a more difficult situation."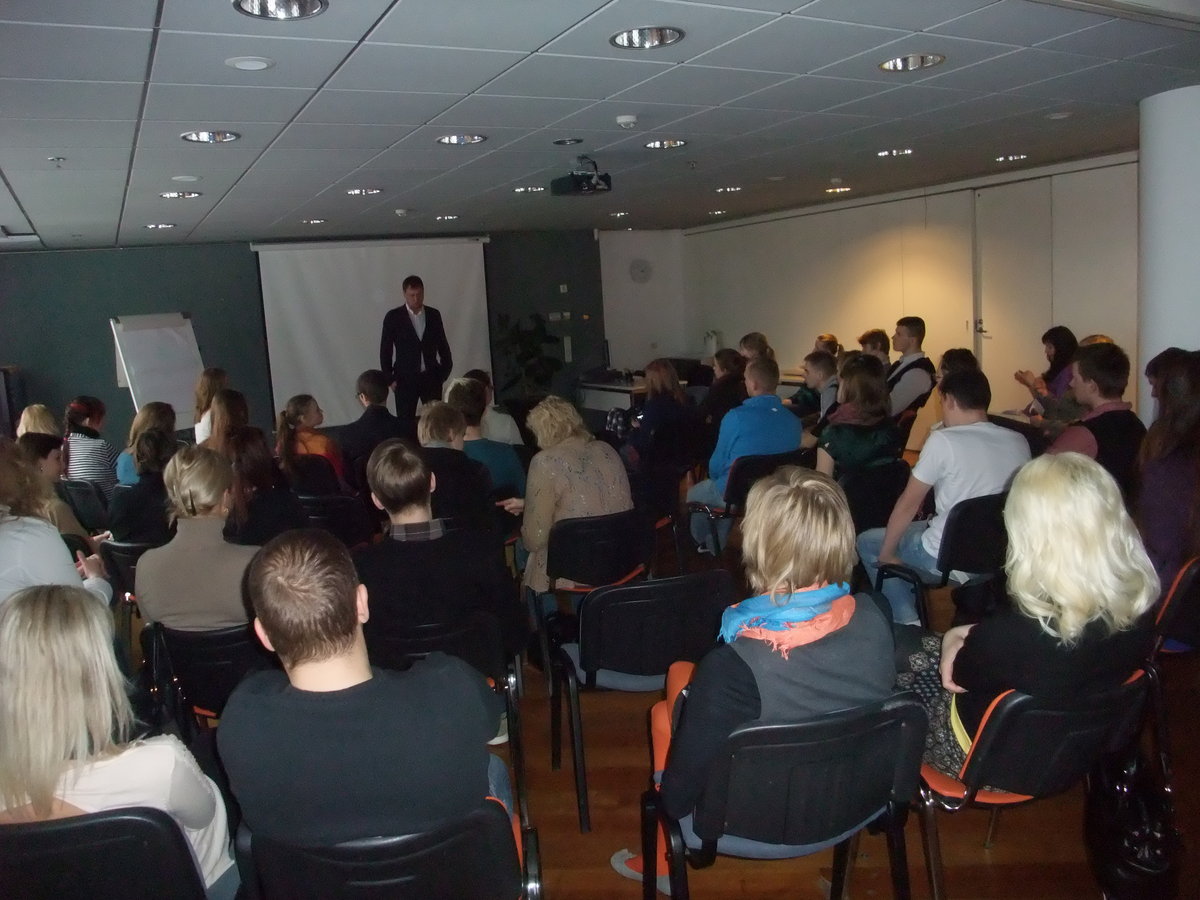 Every participant was able to choose a suitable work group to focus either on career planning, opportunities and dangers on the Internet or self-financing.
The first workshop was led by career counsellor Marju Põld whose talk was entitled "Three steps towards your dream job" or how to plan your education and career to be happy on the labour market. The discussion covered how to find a job, apply for the job successfully and compile application documentation.
"My footprint on the Internet" was a workshop where participants discussed the Internet as a human right. Topics included anonymity, privacy and copyrights, also how are digital life and real life connected to each other. The workshop was led by Roger Pulk, a student and a trainer in the project "Wisely on the Internet".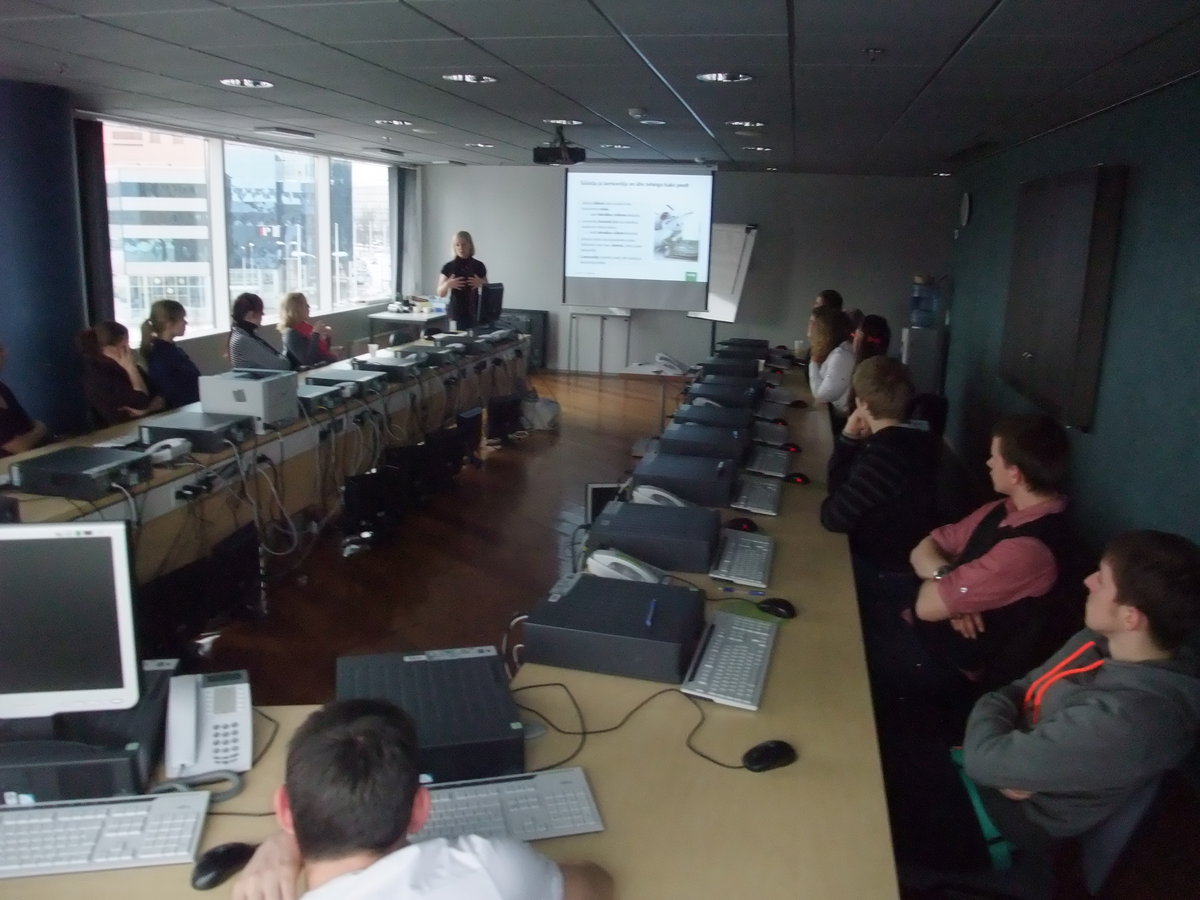 In order for young people starting their independent life not to make consumption decisions that would be unfavourable for themselves or someone else, Development Manager of Private Loans at SEB, Triin Messimas, told the young people how to keep income and expenses in balance even with a low income and not to live on tomorrow's budget. The workshop "Tips for self-financing or keeping income and expenses in balance" was on the agenda on the scholarship day in the autumn as well and this time we additionally offered the workshop in Russian led by Svetlana Vladimirova from SEB.
While telling his story, producer Jaanus Rohumaa emphasised that genes and physical presuppositions are not most important in life, but the person's own will to achieve something and reach a goal. "Despite backfires, every person should be guided by their own calling, that is where he or she wants to go and what is attractive for them. This way any action is delightful and the joy from this action is in turn an inspiration for new endeavours," he said.
It became evident from the feedback gathered at the end of the day that the young people valued practical workshops and the stories of studies expressed alike. "This day was certainly inspiring," said a comment in the feedback. It also appeared that the participants had not considered the dangers on the Internet before, "I did not think that the online environment that offers so many opportunities can also turn against the user."
A new scholarship round and scholarship day already in the autumn!
Kati Käpp
 
Participate
Thank you, if you have already supported our charity programme or if you are going to do it in the future! Sign a standing payment order contract in SEB Internet Bank for 3 euros a month or support with a single donation.