Lastega ja lastele
Auhinnaga "Lastega ja lastele" täname ja tunnustame inimesi ja organisatsioone, kelle uued algatused või pikemaajaline tegevus on positiivselt mõjutanud laste ja perede käekäiku.
Tunnustusauhinna taotluste voor on avatud
15. aprillini
.
Esita taotlus
Running energetically in Narva
11.08.2012
On the second weekend of August the border town of Narva was relatively cloudy when it welcomed both adults and children for a run. It means that the wind blew one cloud after the other over the town, but I tell you what, the runners did not see any rain.
When children staying in care homes from all over Estonia arrived in Narva, the brave men and women athletes, who had started the half marathon some time earlier, were just finishing their run. Nobody from our group took part in such a long course this time, but a lot of children did measure 7km together with their teachers.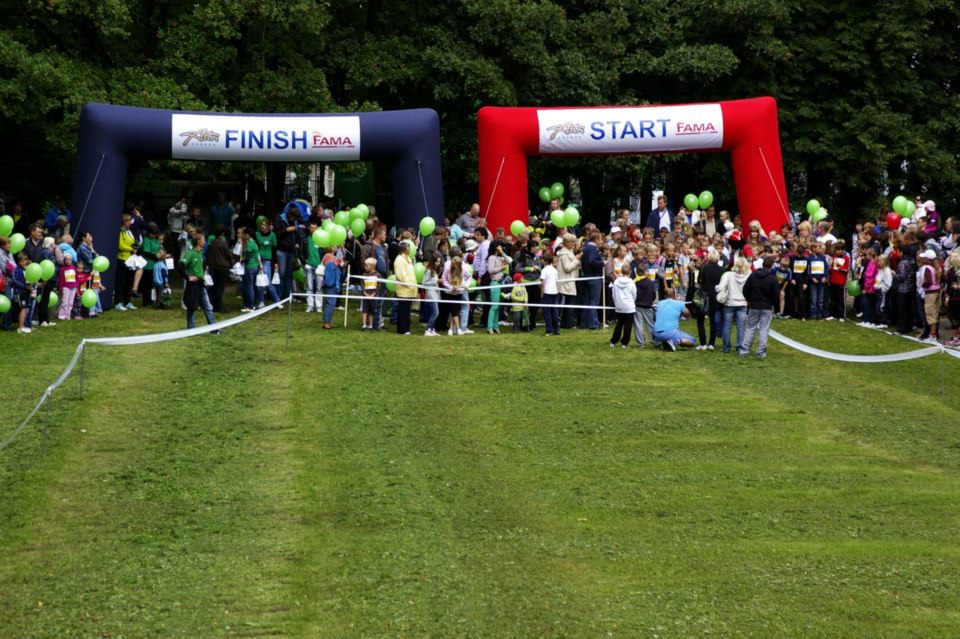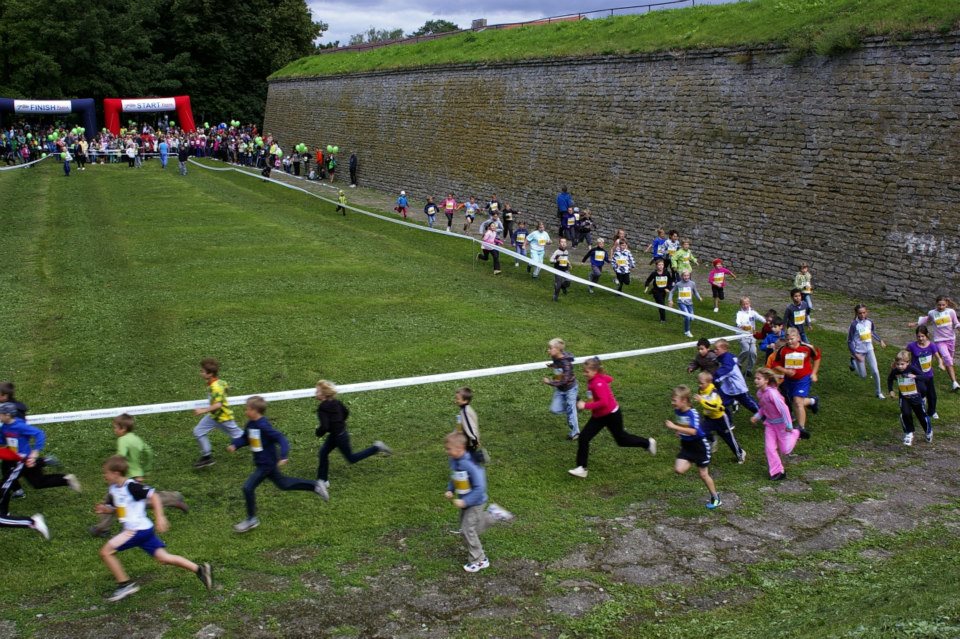 There were both children and adults who had been to Narva before, but there were also those who visited this lovely border town for the first time. Evelin (age 12), who was visiting Narva for the first time, was at the fortress, and looked across the river and gasped: "Is this really Russia? Do you realise that I can actually see Russia from here!"
Except for those from Narva and Sillamäe, the children had taken a long bus ride, for example the journey from Tartu took almost three hours. Nevertheless the excitement of going on the race course was intense. There was a track a couple of hundred metres long marked near the fortress for the youngest children. The children's race was led by a man who wore a gorgeous hat and garments from the time of the Great Northern War and spoke in Estonian and Russian. One should bear in mind that it is virtually impossible to manage everyday activities in Narva only in Estonian: most of the people there speak only Russian. We met a lot of Estonian-speaking people on the day of the run, but they probably left the town once the race was finished.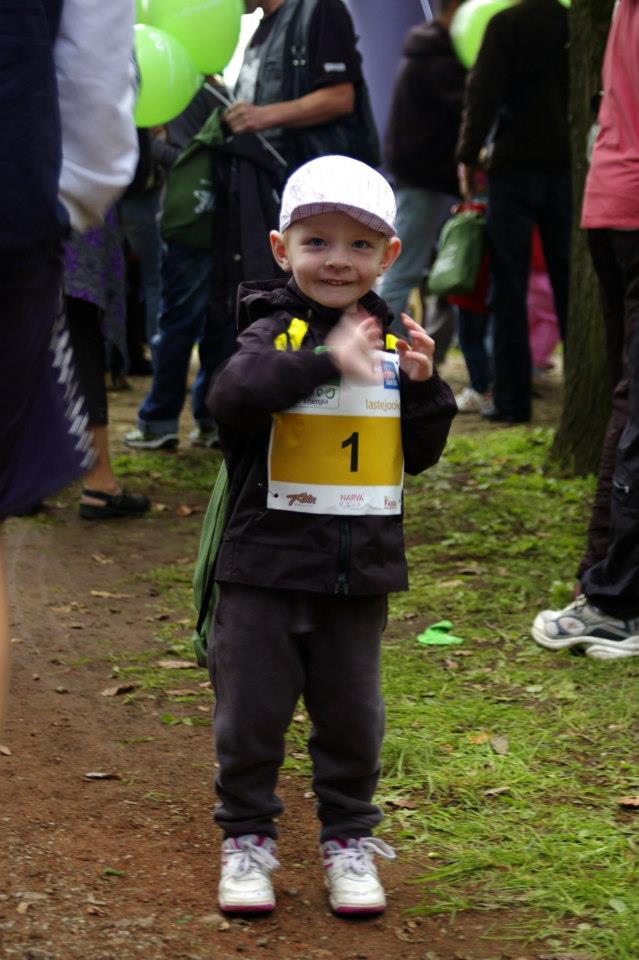 Children were most happy over the inflatable beach balls that were one of the prizes of the children's race. When the smallest running enthusiasts had finished their course, the start whistle was blown for the 7 km course, where participants could walk or run timing their progress or not as they preferred. People who had also taken part in Maijooks said that the course in Narva was much more difficult: a couple of steep climbs took the breath away. 17-year-old Sass covered the course walking and said that he probably could not have run, because smoking has considerably reduced his stamina. His conclusion was that he should reduce smoking, since he would like to run.
In the evening following the contest within the walls of the Narva fortress it was possible to watch a re-enactment of the battle from the Great Northern War when the Russians drove the Swedes away from Narva. It was a truly massive performance with appropriate costumes, arms, a camp etc. Guns and cannons made such loud blasts that adults shrieked and little children cried because of the great startling noises. The show was, by all means, powerful and it gave some notion of how time-consuming warfare was hundreds of years ago.
I am glad that with this running race in Narva quite a few children managed several things at once - they ran or walked a lot of much needed steps on the course and they almost touched the eastern border of the European Union, which separates us from Russia, with their own hand.
Kati Käpp
Participate
Thank you, if you have already supported our charity programme or if you are going to do it in the future! Sign a standing payment order contract in SEB Internet Bank for 3 euros a month or support with a single donation.