Jõulusoovide puu
The Christmas wish tree is made up of the dreams and wishes of children in shelters and substitute homes, sent to Santa Clause. To make sure that these do not just remain dreams, pick a gift from the Christmas tree and make a donation to the best of your ability.
www.heategevusfond.ee/joulupuu
Performance by employees of the Marketing Division of SEB Eesti Ühispank for children of the Family Help Centre
The Marketing Division of SEB Eesti Ühispank went on a trip to Pärnu in November. They decided to prepare a little performance for the children in the Family Help Centre. The team came up with an idea for a story that would teach something to the children.
Perfectly pitched and full of laughs, the performance told the story of a young fox who, with the help of the other animals in the forest, tried to work out who and what he was. Along the way he is helped by the quick Tiger, the fleet of foot but faint-hearted Rabbit, the cunning Crocodile – who plans to eat the fox for dinner – and the Bear, the forest elder who saves the fox from the crocodile.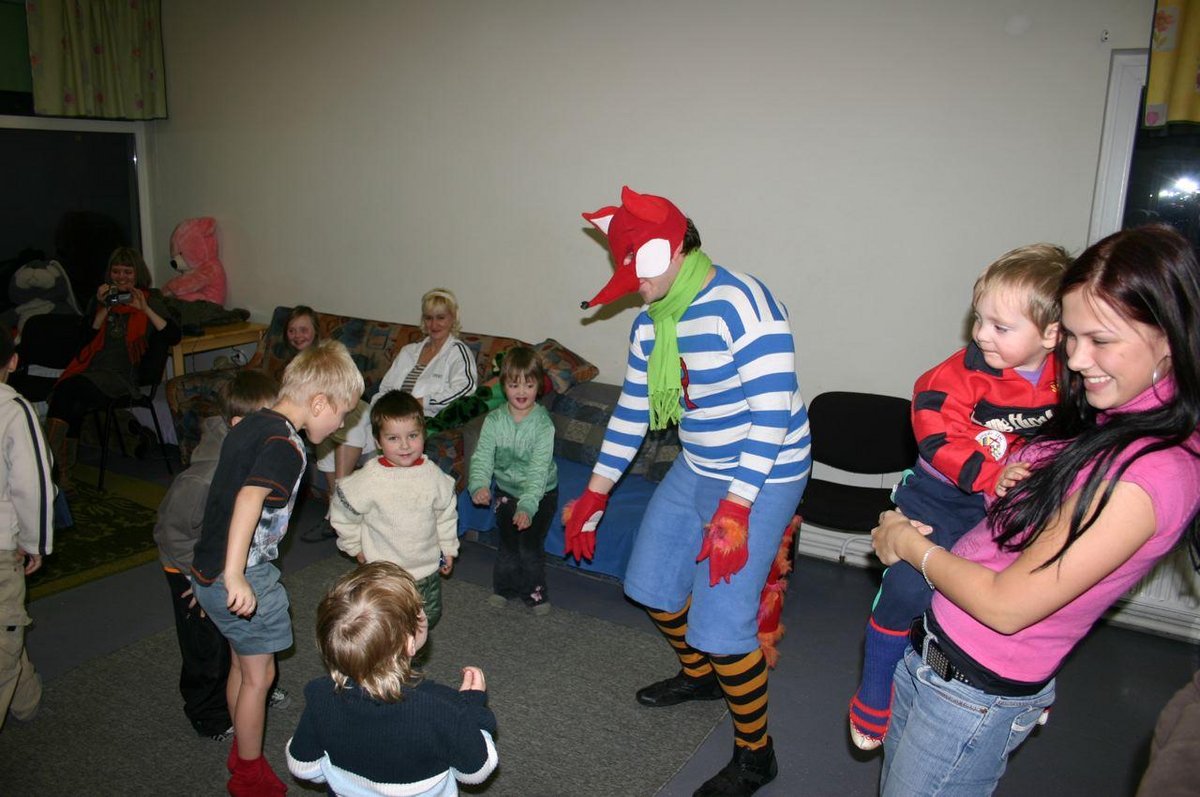 The performance began as soon as the team arrived in the shelter in the evening and the children spotted the colourful animals, which made them jump up and down and shout excitedly. Naturally, the story had a happy ending, with the animals dancing and singing hand-in-hand with the children after the performance. After the performance, everyone sat down together and enjoyed some sweets – so many, in fact, that they couldn't eat them all in one go! From their smiles and the excited looks on their faces, it was clear that the children were enjoying themselves. The staff at the centre said that the children had plenty of sweet dreams that night, many featuring the lovable forest animals. The sweets that were left had been secreted away under their pillows too – and only the children know how many of them had melted come the morning!
Their evening in the shelter left the actors from the Marketing Division with a truly warm feeling. It had been great that their little performance made the kids' night an exciting and memorable one.
Participate
Thank you, if you have already supported our charity programme or if you are going to do it in the future! Sign a standing payment order contract in SEB Internet Bank for 3 euros a month or support with a single donation.