Lastega ja lastele
Auhinnaga "Lastega ja lastele" täname ja tunnustame inimesi ja organisatsioone, kelle uued algatused või pikemaajaline tegevus on positiivselt mõjutanud laste ja perede käekäiku.
Tunnustusauhinna taotluste voor on avatud
15. aprillini
.
Esita taotlus
Opening of the playground of the Family Centre
30 July saw the festive opening of a children's playground in the courtyard of the Family Help Centre in Pärnu, constructed with financial support from the non-profit organisation SEB Eesti Ühispank Charity Fund. The playground was designed with both younger and older children in mind, and all of its attractions are surrounded by a 30 cm thick safety mat that meets European Union safety requirements in preventing injuries should playful children fall off or over.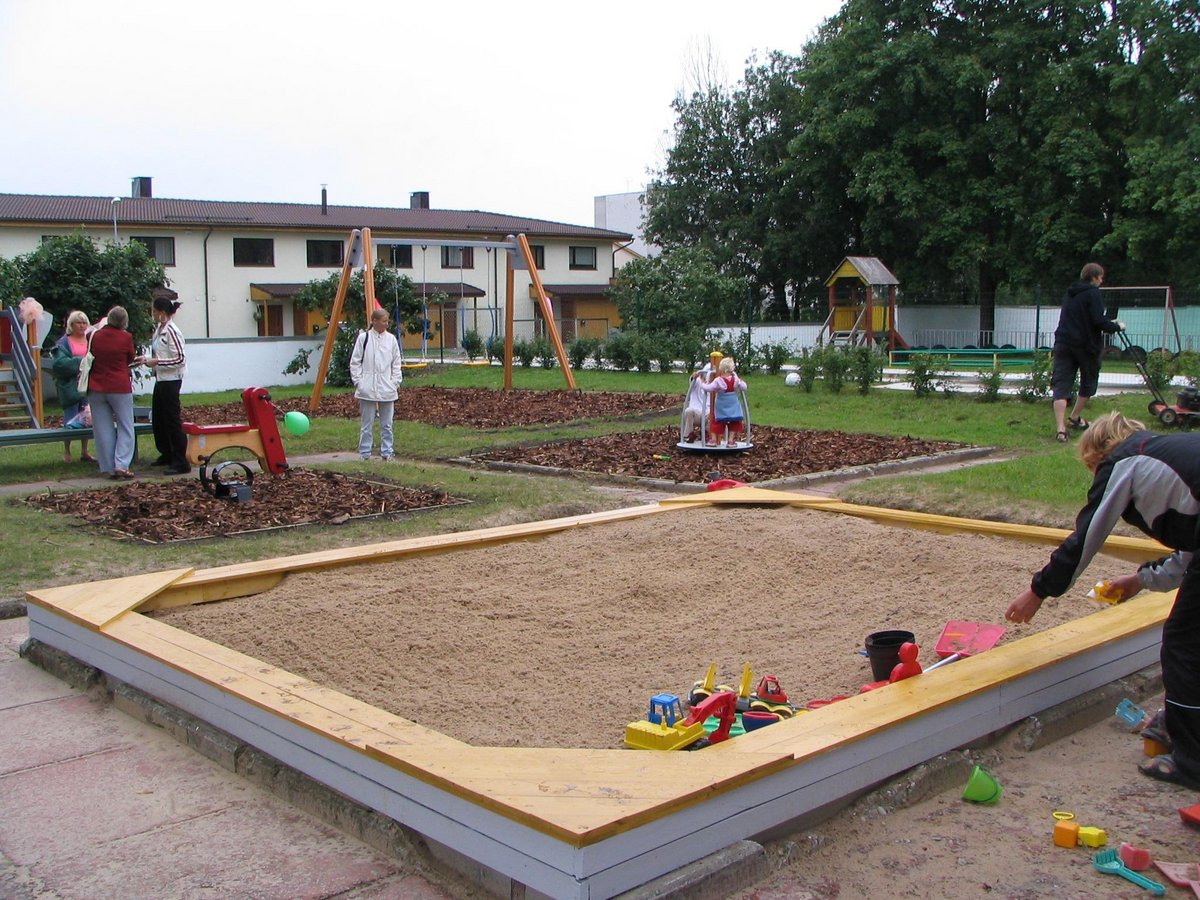 "We had a choice between adding an extra feature to the playground or installing proper security elements, and we decided on the latter," explained Irene Peterson, director of the Family Help Centre.
"It just means we've had to go without the Kurepesa climbing centre for the time being." Finding things for the children to do in their free time had been proving rather difficult for staff from the centre, as it only had one solitary sand pit and there was nothing for the children to do outside when the weather was fine. "You can only watch the staff mowing the lawn for so long," Peterson remarked. "Now our littlest charges can play on the swing, roundabout and slide as well as in the sand pit, and the older kids can make the most of the sports opportunities the playground presents."
Participate
Thank you, if you have already supported our charity programme or if you are going to do it in the future! Sign a standing payment order contract in SEB Internet Bank for 3 euros a month or support with a single donation.