Lastega ja lastele
Auhinnaga "Lastega ja lastele" täname ja tunnustame inimesi ja organisatsioone, kelle uued algatused või pikemaajaline tegevus on positiivselt mõjutanud laste ja perede käekäiku.
Tunnustusauhinna taotluste voor on avatud
15. aprillini
.
Esita taotlus
How we made ginger biscuits in Ida-Viru County
08.01.2012
How does it feel to spend Christmas in a place where you have no-one to call mother or father? The Christmas tree has been decorated, there are colourful lights twinkling outside the window, but for the little child the room is full of strange people who are his or her only family, either temporarily or permanently.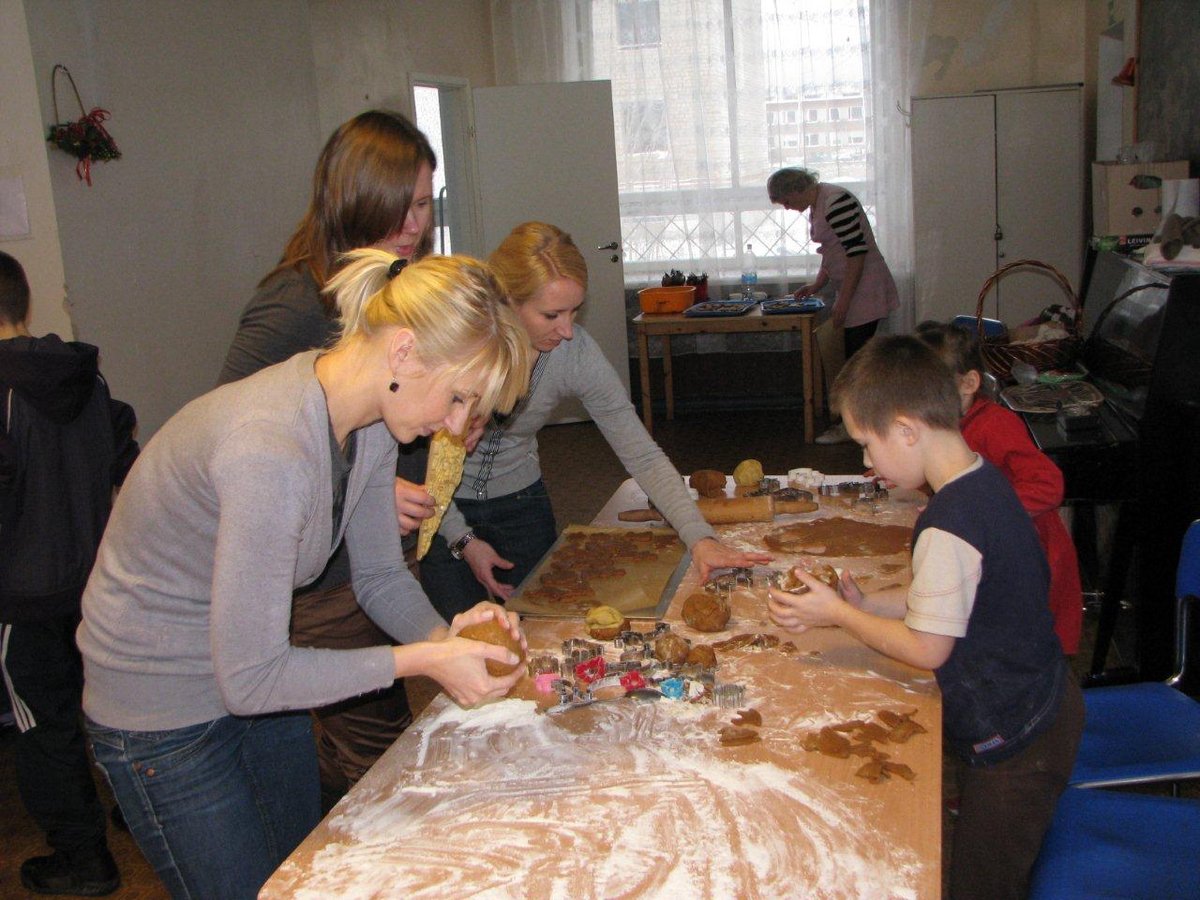 We are fortunate enough to not know how it feels; however, we do know now how it feels to try and make the holiday season for children at shelters in Narva and Sillamäe merrier and more gingerbread-scented. It is not much, and we do not know what they make of it exactly; however, we do hope that at least for a couple of hours their only care was how to make the prettiest gingerbread cookies with the thickest icing in the world.
Silja: I was quite anxious before I got to the children. I had never been to a children's home before, and did not know how poor the circumstances were that the children were growing up in or the look they gave me when I faced them.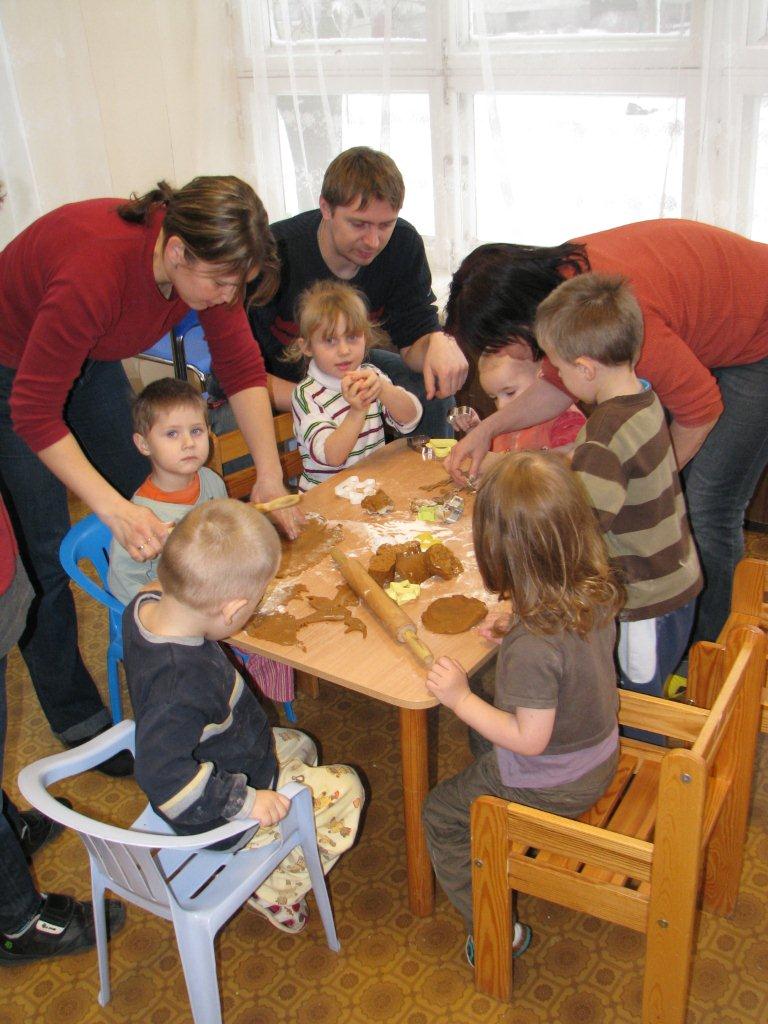 When we arrived at the shelter in Narva, at 12.00 on Saturday, with our gingerbread dough, rolling pins and icing, the emotion was not much different than what I had seen in the film "Naerata ometi" ("Well, Come On, Smile"). It changed rather quickly, however, when we saw the kids and handed out the flour and dough. Once a couple of gingerbread cookies had been crafted, the ice had been broken and everything went without a hitch. I would have never guessed, at first sight, from the looks of things, that these were little persons with big holes in their souls, until a little gingerbread artisan, about 13, knocked her head against the table and began to cry uncontrollably. I was confused, as I was thinking, what is keeping the mother, yet gathered at the same time that she would not be coming. I was wondering, whether I should help the little one into my lap now or not? Soon, the teacher came and took the sad child to another room. The other children, undisturbed, continued crafting gingerbread cookies, except that I had lost my motivation for a little while.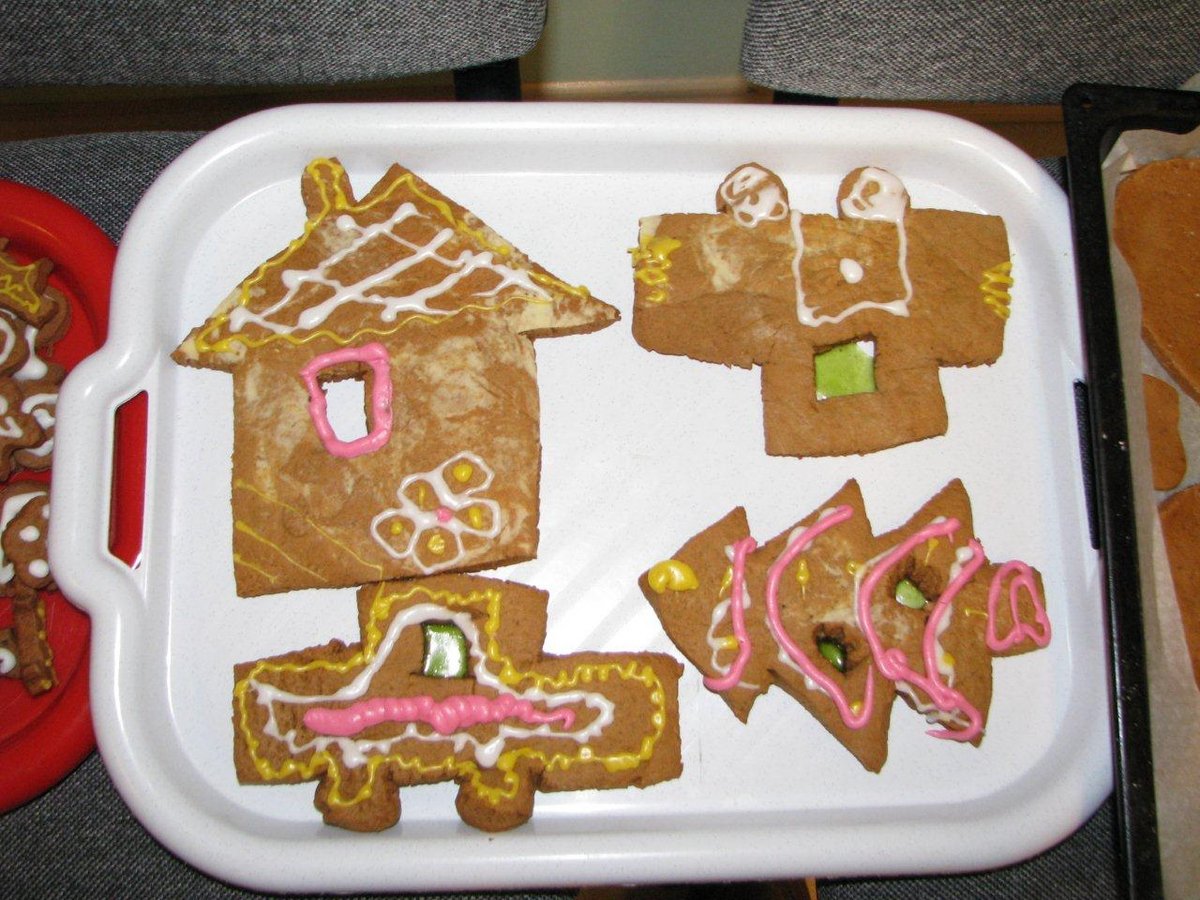 Liis: Many little children at the shelter in Narva were making gingerbread cookies for the first time in their lives, but were incredibly eager to learn how. Regardless of the fact that I cannot speak Russian and they could not speak Estonian, we did not have a miscommunication between us, not once. They were open, sincere and thirsting to learn. It became clear in a flash that there has to be just the right amount of flour on the table for rolling the dough, and that it is easier to shape gingerbread cookies out of dough using a cutter with a sharper edge. Even the tiniest artisans managed to flatten the dough on the table – we were polishing their rolling technique with four hands on the rolling pin at times. Besides, I know now how to cut huge free-form suns and hearts out of the dough by the tens and say "дырка" (hole) and "тесто" (dough) in Russian. Evidently, Russian has no word for "gingerbread", and when I suggested that "перецныи печенье" (ginger biscuit) would fit the bill, the kids, laughing raucously, thinking that I was a bit odd.

Each and every one of us, for whom "freezing weather", "too much work", "recession" or some other dubious everyday care tends to dull our perception of reality, should every now and then step outside our daily routines and face those little creatures. Those children are so desperate for the ingredients of a life worthy of human dignity, which many of us take for granted, that we could not even dream of it. Following an experience like that, our own lives have been nicely shaken back into the appropriate perspective.
Liis and Silja Narusk, volunteers for the SEB Heategevusfond (SEB Charity Fund) Club
Participate
Thank you, if you have already supported our charity programme or if you are going to do it in the future! Sign a standing payment order contract in SEB Internet Bank for 3 euros a month or support with a single donation.