Lastega ja lastele
Auhinnaga "Lastega ja lastele" täname ja tunnustame inimesi ja organisatsioone, kelle uued algatused või pikemaajaline tegevus on positiivselt mõjutanud laste ja perede käekäiku.
Tunnustusauhinna taotluste voor on avatud
15. aprillini
.
Esita taotlus
Help get children on bicycles!
01.07.2015
Do you remember the feeling of riding your bicycle for the very first time without training wheels and a supporting hand, or when you saw a child try their roller skates out for the first time? A new piece of sports equipment, a different sense of balance, freedom of movement and joy of sports are what the permanent donors to the SEB Heategevusfond have given to children without parental care over the years. With the donations the fund has accumulated, children have received bicycles, roller skates, running shoes and other sports equipment.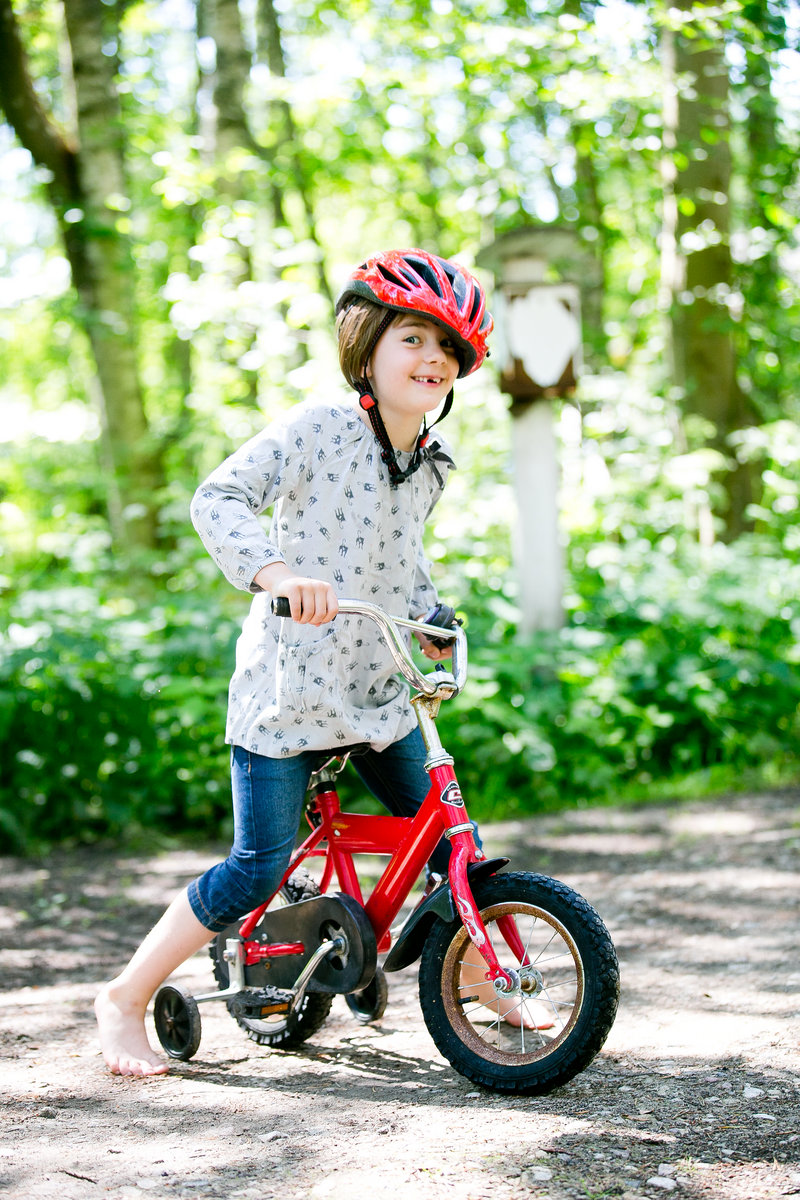 Over time, the children either grow out of these things or wear them out by eagerly using them. So that children can continue pursuing their hobbies, we need the help of our donors to buy new sports equipment, as it becomes necessary.
SEB Heategevusfond collects donations and executes various projects all year round to support children staying at substitute homes and safe houses. The activities of the fund are available to more than a thousand children – in all substitute homes across Estonia. We provide both financial support and organise events that support the development and coping of children in their future life. We award scholarships and support counselling of foster families. Together with you, our goal is to give joy to children and make their childhood brighter.
You are welcome to join the ranks of our 7,000 supporters who help us give positive emotions to children without parental care. We wish to give children without parental care a chance to feel equal to their peers who are growing up in regular families throughout the entire year. This is why we need permanent supporters.
If you wish to help, please sign the standing payment order agreement and support the children with EUR 3 a month (you can change the amount). Your donation will be received by SEB Heategevusfond. All payments made to SEB Heategevusfond are free from service charges and are tax-deductible.
The power of this small act of charity goes beyond your imagination – you will give children lots of joy for a whole year.
All bicycles to be purchased will join the children on 19 September in the children's races of the Tartu Rattamaraton, so that the children can race in distances ranging from 400 m to 5 km, depending on their age and abilities.
Thank you and have a great summer!
Participate
Thank you, if you have already supported our charity programme or if you are going to do it in the future! Sign a standing payment order contract in SEB Internet Bank for 3 euros a month or support with a single donation.