Jõulusoovide puu
The Christmas wish tree is made up of the dreams and wishes of children in shelters and substitute homes, sent to Santa Clause. To make sure that these do not just remain dreams, pick a gift from the Christmas tree and make a donation to the best of your ability.
www.heategevusfond.ee/joulupuu
Happy feet!
30.07.2011
July saw the SEB Heategevusfond /Charity Fund/ campaign designed to provide children in shelters around Estonia with new pairs of shoes come to an end, having raised a total of €34,480 over two months.
During the campaign, more than 6400 people made donations to the shelters and enriched the lives of the kids living there. It is wonderful to see that there are so many people in Estonia who are willing to give a bit of themselves to make others happy. Thank you to everyone who donated!
I am happy to be able to say that we raised more money during the campaign than was needed to purchase the 500 promised pairs of shoes. This will allow us to continue to support shelters all over Estonia, helping them financially and organising events for the children aimed at facilitating their development and ability to cope in adult life.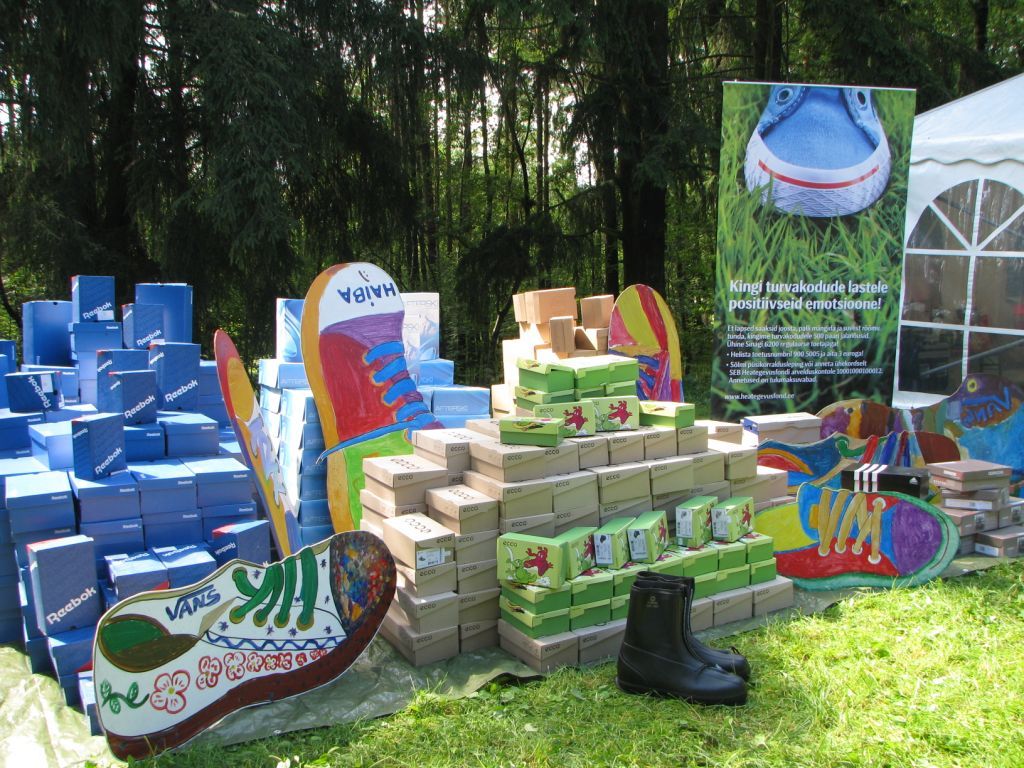 Many people had told us about problems related to the children's poor footwear. Running around outside in the fresh air is an integral part of growing up for every child. Wearing proper footwear when playing sports and in everyday life generally is not only important to the development of children's feet, but to their bodies as a whole. Kids in shelters all over the country now have decent shoes to wear, and I know that many of those who made donations have cast a critical eye over their own kids' footwear to check whether they are best suited to their growth and development. Our campaign was not only beneficial to the shelter kids then, but more broadly, too.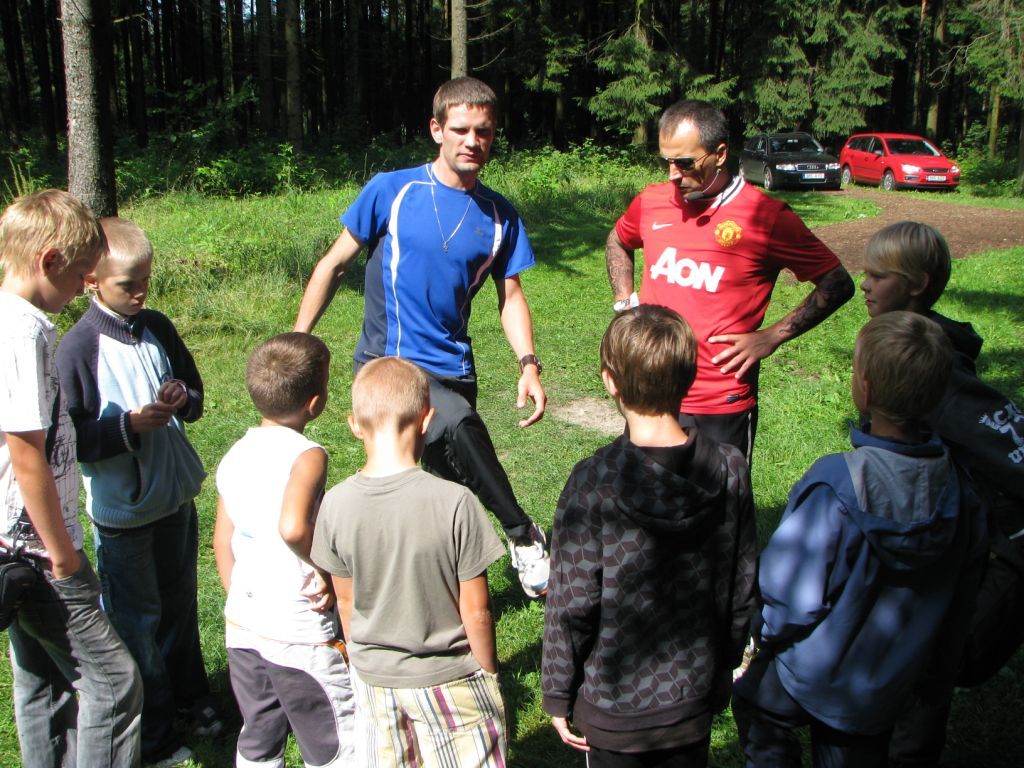 The campaign culminated in a special day out that we organised for the children at the Rebasemäe picnic area in Tallinn Zoo, at which we presented the 500 pairs of shoes we had purchased for them. The event was attended by more than a hundred kids from shelters all over Estonia. Sharing their experiences of healthy living and exercise were Olympian and national long-distance running champion Tiidrek Nurme and triplets Liina, Leila and Lily Luik, three of Estonia's best female athletes in the discipline. The kids also had the chance to take part in a workshop in which they could let their imaginations run wild, using colours and patterns of their choice to decorate enormous 'dream chains'. There to tell the kids fascinating stories was Aleksei Turovski, who explained all about the kinds of 'shoes' that animals 'wear'.
A video summary of the event can be viewed online at here.
Triin Lumi
Participate
Thank you, if you have already supported our charity programme or if you are going to do it in the future! Sign a standing payment order contract in SEB Internet Bank for 3 euros a month or support with a single donation.