Jõulusoovide puu
The Christmas wish tree is made up of the dreams and wishes of children in shelters and substitute homes, sent to Santa Clause. To make sure that these do not just remain dreams, pick a gift from the Christmas tree and make a donation to the best of your ability.
www.heategevusfond.ee/joulupuu
Grief is a lifelong process that ends with your own death
23.04.2013
We mostly associate grief with death, but grief has a significantly greater meaning. The daily life of all children without parental care is connected with loss and grief because their own parents have abandoned them; often the child has also changed schools or their place of residence. The way in which an adult can support a child in his loss was the topic of the two-day training conducted at the end of April, in Pärnu, by play therapist Emma Baxter, from England, and psychotherapist Sirli Kivisaar, from Estonia.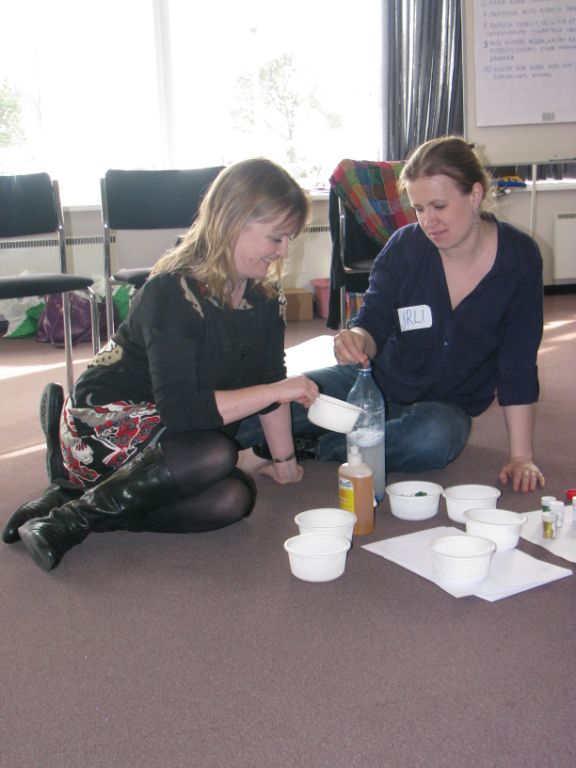 People who work with abandoned children on a daily basis have discovered that grief is a natural process that cannot be stopped or ended, and children of different ages perceive death differently. If for a 5-year-old death is temporary and children up to 10 years of age do not believe that death could happen to them, then from the age of 10 children start to comprehend their own mortality. Young teenagers may feel ashamed if they feel different from others because of losing a close person.
A child's grief phases can be divided into three: protest, pain, and hope. In the first phase, the child acts as if nothing has happened, he may seem cold and uncaring. In the second, the pain phase, most children display symptoms of emotional pain, and the feeling of anger is also common. It is healthy to feel anger; it does not have to be suppressed; although the expressions of anger may be harmful. According to the trainers, the aforementioned three phases may not occur in exactly the same order, but they may occur until hope becomes the main feature.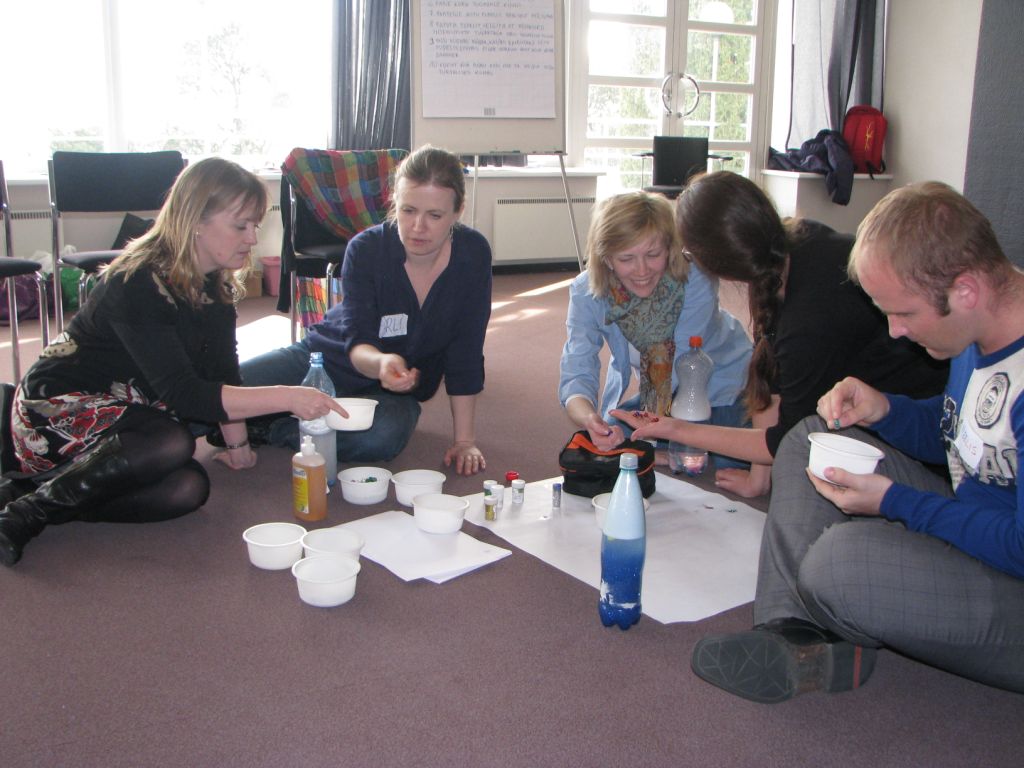 A child loses interest in daily activities and events, experiences sleep disorders and loss of appetite, fear of being alone — these are only a few of the symptoms of a child's grief. A child may imitate the dead person or talk about wanting to join him; the child may distance himself from friends and his learning success may decrease. Over a longer period, the child may not behave according to his age and may act like a significantly younger child would.
For a grieving child, play can be a powerful healer. According to play therapist Emma Baxter, the power of play increases even more if someone — a loving parent, carer, or therapist — leads that play without being judgmental. The benefits of play are strengthened interconnection as well as the activation of mutual communication; the awareness of the child's feelings also increases and the sense of security is enhanced. Excessive talking and rushing should be refrained from; direct questions and interpretation should also be avoided.
In the feedback, many people who participated in the training wrote that they considered grief to be only the loss of a loved one. After the training, they realised that grief is not only connected with the death of a loved one and that the biggest loss for a child is divorce. The staff of shelters and substitute homes recognised also the fact that during routine activities they unfortunately forget that they are raising grieving children who need special care. But there were also those who came to the training knowing that each loss is, to some extent, equal to living through the grief process, and who thus were already before the training motivated to become more aware about this subject.
The employees of substitute homes and shelters also pointed out that it is important to support the child during his moments of crisis; but first of all the staff member has to understand his own feelings and emotions about grief and loss, only then can he help the child in the best possible way.
Kati Käpp
 
Participate
Thank you, if you have already supported our charity programme or if you are going to do it in the future! Sign a standing payment order contract in SEB Internet Bank for 3 euros a month or support with a single donation.