Lastega ja lastele
Auhinnaga "Lastega ja lastele" täname ja tunnustame inimesi ja organisatsioone, kelle uued algatused või pikemaajaline tegevus on positiivselt mõjutanud laste ja perede käekäiku.
Tunnustusauhinna taotluste voor on avatud
15. aprillini
.
Esita taotlus
Give children in shelters and substitute homes a safe and fun summer!
01.06.2013
Today, Children's Day, the fund's charity campaign, is starting for the 13th time; this time call is to: "Give children in shelters and substitute homes a safe and fun summer!".
Summer beach days are full of merriment and fun and enjoying the water — summer memories are full of warmth, playfulness, and the joy of discovery.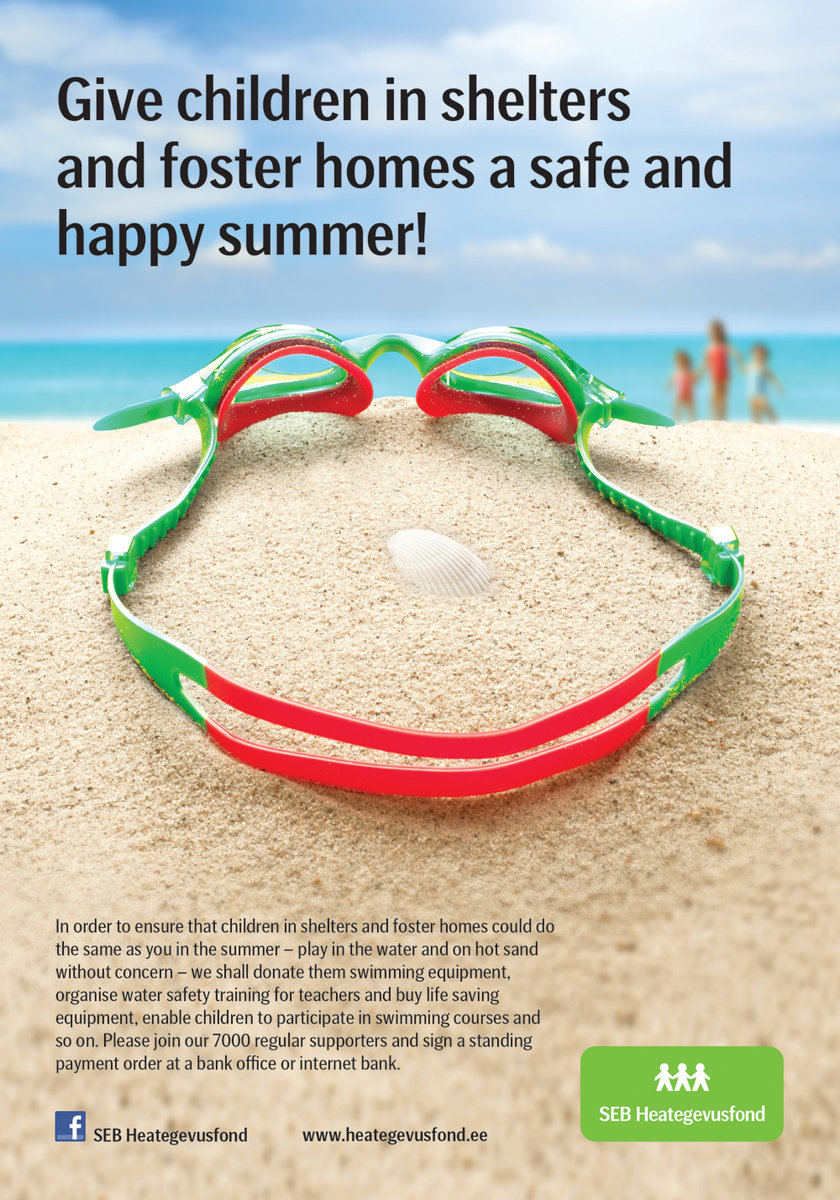 In order to allow children growing in substitute homes and shelters to frolic about in the water and on the beach, this summer SEB Charity Fund is giving them swimming and diving equipment and making it possible for the children to participate in swimming classes. To the adults accompanying the children, we organise water safety trainings and purchase rescue tools.
The campaign, which lasts until the end of July, calls on people to enter into a fixed payment agreement for the support of the children or to make a one-time donation to SEB Charity Fund's current account 10001000100012. We wish to give children without parental care a chance to feel equal to their peers who are growing up in regular families throughout the entire year. This is why we need permanent supporters.
The campaign lasts until the end of July and we will be announcing the results on 28 July 2013.
The small act of charity you provide now will bring lots of joy to the children for the entire year. Everybody wins when friends chip in!
Thank you and have a great summer!
Triin Lumi
Participate
Thank you, if you have already supported our charity programme or if you are going to do it in the future! Sign a standing payment order contract in SEB Internet Bank for 3 euros a month or support with a single donation.