Jõulusoovide puu
The Christmas wish tree is made up of the dreams and wishes of children in shelters and substitute homes, sent to Santa Clause. To make sure that these do not just remain dreams, pick a gift from the Christmas tree and make a donation to the best of your ability.
www.heategevusfond.ee/joulupuu
Fun had at Lottemaa and new experiences gained
On 2 July, 350 children from safe houses and substitute homes from across Estonia visited Lottemaa with their teachers, spending one of the sunniest days this summer having a great time with the big favourites of every child: Lotte the Puppy Girl, Bruno the Cat, Jaak the Fly, Uncle Klaus and other unforgettable theme park characters.
At Gadgetville, children could zoom down slides, ride a merry-go-round, craft toys in Oskar's shed, marvel at the firmament at the planetarium, drive a car and lift a kettlebell at the stadium, watch the play Wedding of Jaak the Fly, and do lots of other things. The children had plenty of time to busy themselves inside the houses and activity rooms, ride the flying machine, listen to stories, take in the play, climb the adventure trail, and just enjoy the fine weather. Children met with their favourite characters, getting to know Susumu the Bee, Bruno's father Mati, Lotte's mother Anna and many other wonderful Gadgetville characters – in addition to Lotte and Bruno. It was a fine day, and many families were also able to enjoy a picnic at the seashore, with the braver ones getting their feet wet or diving right in.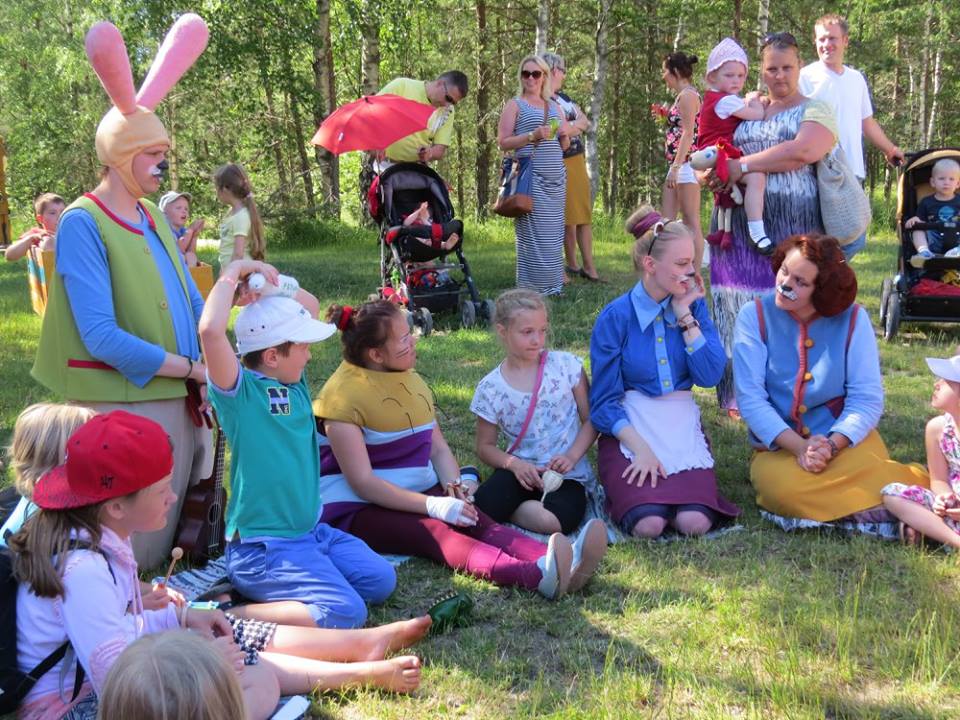 The visit to Lottemaa turned into something of a training event, which taught children to keep an eye on one another to prevent anyone from getting lost. Children also learned to be considerate of one another. Furthermore, they also got a chance to make their own purchase using their food coupons. It is important for them to gain some experience in managing their own affairs: when to eat, what food to choose and how to combine products. Using food coupons was a valuable experience. The children really liked being able to choose by themselves what they wanted, based on the amount of money available for them to use.
Going on trips together outside their home, children develop closer bonds both among themselves and with their teachers. The trip to Lottemaa helped to shape and develop children's cognitive ability, their emotional lives and the foundation based on which their values are created. A well thought-out theme park features everything essential – all that is left for a teacher to do is to work out a way to convey all this when she has ten or so children with different interests who all want to experience everything at the same time.
Before their departure, a representative of SEB Heategevusfond distributed small Lottemaa mementos to the children – a Lottemaa coin and a bouncy ball for every participant. Now it is so exciting to watch animated films about Lotte with children and witness their joy as they recognise the characters!
Participate
Thank you, if you have already supported our charity programme or if you are going to do it in the future! Sign a standing payment order contract in SEB Internet Bank for 3 euros a month or support with a single donation.