Lastega ja lastele
Auhinnaga "Lastega ja lastele" täname ja tunnustame inimesi ja organisatsioone, kelle uued algatused või pikemaajaline tegevus on positiivselt mõjutanud laste ja perede käekäiku.
Tunnustusauhinna taotluste voor on avatud
15. aprillini
.
Esita taotlus
A footballer – that is really something!
29.08.2018
On the last Wednesday of August, another football day took place under the leadership of the non-profit association SEB Heategevusfond, where children in substitute homes and safe houses got to play football with footballers, and in the evening, witness the exciting match between FC Flora and FCI Levadia at A. Le Coq Arena.
There are a million ways to move and do sports in the summer. Even those children who do not work out, love to do activities which create a nice buzz in the body and help to keep the mind happy. It is nice to walk and hike, do gymnastics and ride a bike. It is even more fun to compete, whether it be by running or riding. So the football day served as a competition to finish the summer season, where children could test themselves.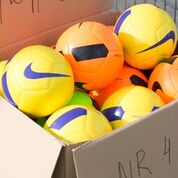 Every child got their own football
Some children were well acquainted with the game of football and its rules. Others, especially the smaller children, knew less about it. This is why some families did some preparation work before driving to the football day, by talking about the game. They also studied the players of FC Flora and checked which number each one of them played under, so there would be a better overview on the spot.
When they first arrived at the stadium, the children got to meet the players of FC Flora, ask for an autograph and take a picture with them. Each child got a ball, and could ask for autographs to be signed on it. Autographs could also be collected on football cards. Those who were more courageous, introduced themselves to the players and promised to support them during the game.
The children were very happy – it was cool to see the football players with their own eyes. Even if one does not know footballers that well, the title "footballer" is really something!
Younger participants, who had not played football yet and didn't know the players well enough to be a fan, were happy about getting to pick a ball in a colour they liked. This gift alone made the children happy! And of course, everyone took the opportunity to take a picture with the footballers.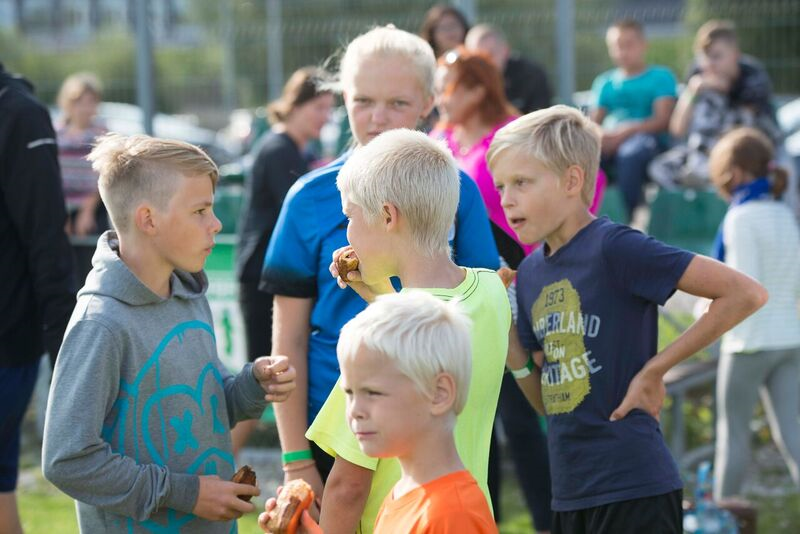 The enjoyable atmosphere was contagious
After the meeting, the women's team of the club carried out the games on the grass pitch of FC Flora. Children and teachers alike were participating and there were enough activities for older and younger ones. All children took part in the warm up exercises and some girls, who had not come into contact with football before, were so fascinated by it that they did not want to leave the pitch afterwards. Some boys, who were not interested in chasing the ball with the younger ones at the beginning, got infected with the passion for sports of the girls and got excited themselves.
The football players enjoyed playing and talking with the children. The children felt it, and this created a good atmosphere and a lovely athletic mood. It felt like time was flying by, because there was enough energy and strength to stay for longer.
Even though the evening football match was between local teams, personal football interest and support for one's favourite team could be shown with face paintings. The children were excited to use the possibility to get their faces painted, and draw an Estonian flag or FC Flora flags on their faces, and everyone was very happy with their awesome looks. Or... almost everyone! Nadja was slightly unhappy because she was only able to draw the flag on one of her cheeks during the rush of the big game, but later on when she saw that others had many flags and also Flora badges, she felt like she had missed out on something important…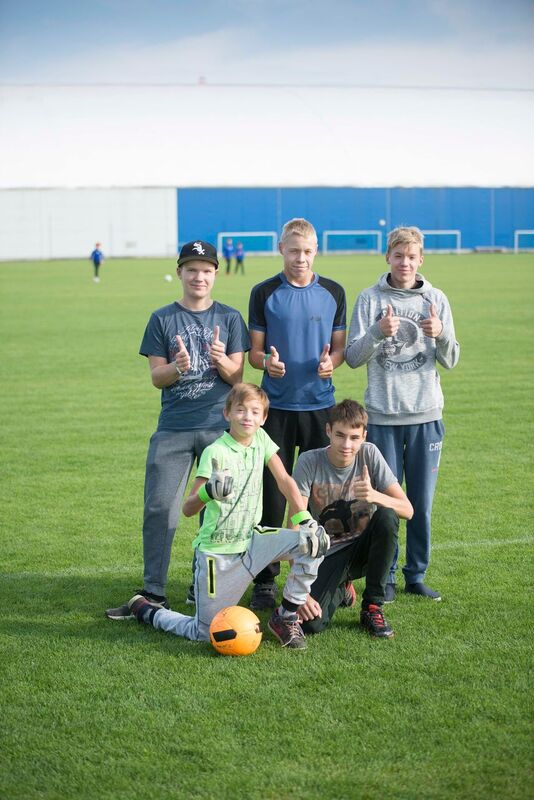 Experienced ones and rising talents
Reelika is already good at football and well acquainted with the rules. Thanks to her, the teachers also got to know more about football, e.g. what a corner kick and free kick is, and this made viewing the match much more interesting.
Meelis and Sergei were very enthusiastic about practising and were actively participating in everything. It was immediately obvious that they had played football before.
Valentin also went to the pitch; he tried to kick the ball and do the exercises with others. In the meantime, when the rush around him became unbearably intense, the boy just sat down and observed. But when the ball rolled to him, he was ready to get involved and kick the ball. One time he managed to pass the ball so successfully that it led to a goal. It was clear that the summer camp had made him interested in athletic activities and team games.
It is usually difficult to get Artjom away from his phone and go outside, but he really enjoyed the action taking place on the pitch.
After dinner, the player escorts, who led the players onto the pitch, went to change clothes. The children were sincerely ecstatic about this opportunity. It was the first time for Kirill as a player escort, and he was anxiously waiting for his "performance". After this experience, quite a few decided that they wanted to become as powerful and cool as the football players in fancy shirts.
Fans amongst 1,804 pairs of eyes
Of course all of the children wanted to stay to view the real game – younger and older ones alike. Since the children had just met the players of FC Flora, they were passionately and loudly rooting for them; in return, they got to experience watching an exciting game, which they won.
Many children had not seen a football match before; they were really excited and viewed the game with great interest until the end. The children were happy to show that they were also there! It was interesting for the teachers, in turn, to see how the new fans showed support for their team.
There were a lot of goals on the football pitch that night. Later it turned out that on that day, a crowd record of the last three years was achieved at the A. Le Coq Arena, as Flora's 3:0 win in the premier league match with FCI Levadia was witnessed by 1,804 pairs of eyes!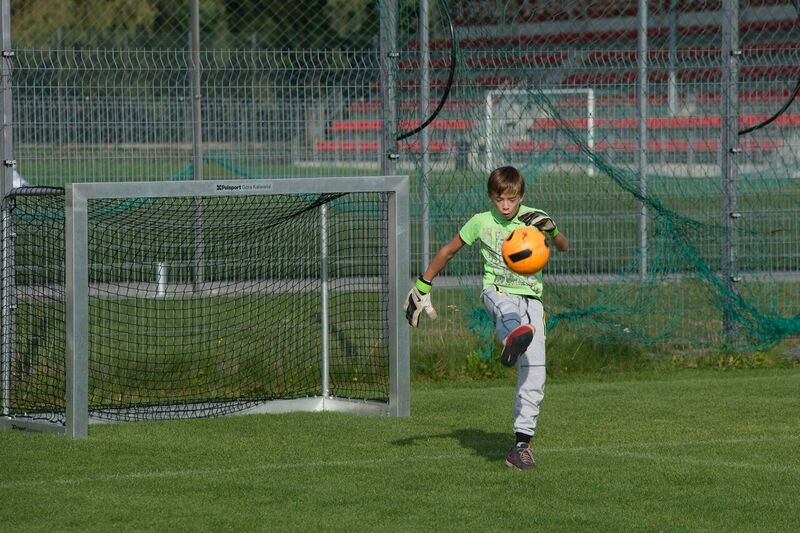 More motivation to do sports
All children were taking good care of their autographed footballs. Great joy was also created by the football cards, which had pictures of the players on them. The precious ball bag was carried by the children one at a time, and each one was anxiously waiting for their turn.
Some of the families included the football exercises in their home work outs, because the new fancy balls were waiting to be played with. It is certain that bigger and smaller joint events related to sports help to get each child attracted to sports and movement exercises. This could be seen here as well.
Getting acquainted with the players of FC Flora gave more motivation for the children to do sports. In addition, football is a team game which is something that also needs to be practised. On the day, the children got to take different roles on the pitch, get new knowledge, experiences and skills. One boy remembered a footballer's saying that one who wishes to get as good as them has to practise a lot. That is what the children are doing now.
Participate
Thank you, if you have already supported our charity programme or if you are going to do it in the future! Sign a standing payment order contract in SEB Internet Bank for 3 euros a month or support with a single donation.