Jõulusoovide puu
The Christmas wish tree is made up of the dreams and wishes of children in shelters and substitute homes, sent to Santa Clause. To make sure that these do not just remain dreams, pick a gift from the Christmas tree and make a donation to the best of your ability.
www.heategevusfond.ee/joulupuu
Football day full of movement, joy of sports, and pride in skills
The UEFA Grassroots Day organised in fifty-three European countries promotes active motion and lifestyle as well as the game of football. SEB Heategevusfond and the Estonian Football Association (EJL) organised within this framework a football day for more than 150 Estonian sheltered and foster home children on 28 May at the Sportland Arena.
The three-hour football day was full of skill practice and games that were conducted by Estonian national team assistant coach Janno Kivisild, Teet Allas who has played in the Estonian national team 73 times, EJL coach trainer Katrin Kaarna, the captain of the women's team Kethy Õunpuu, U-19 national team head coach Karel Voolaid, and the head of community football at EJL, Ants Juhvelt.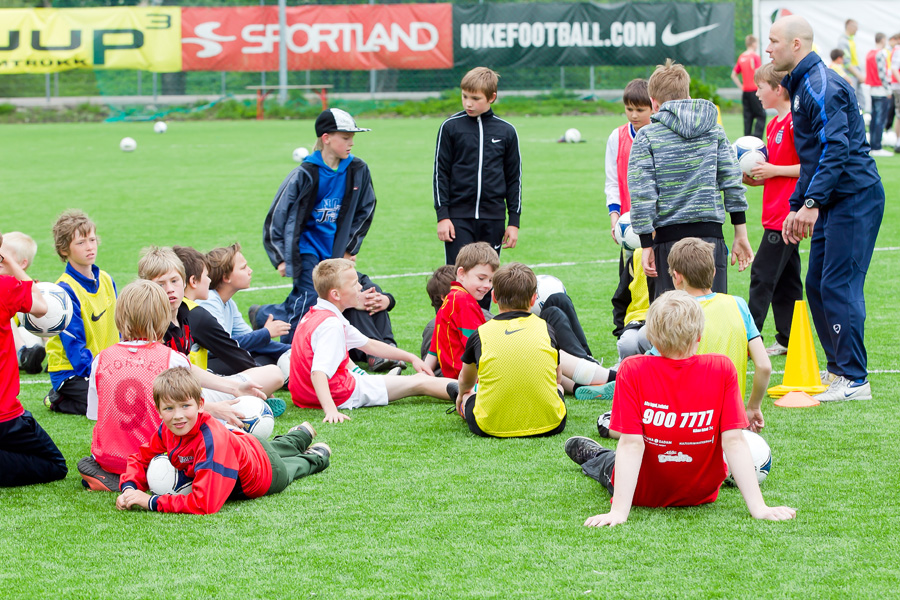 The football day ended with a mini tournament where all 154 children who participated were such enthusiastic players that Teet Allas, the head of EJL youth projects, promised to propose to the board to form a new team from among them. Allas said that football allows the children to forget their everyday problems even for a moment and offers all Estonian children the possibility to share this.
At the end of the day, each child received their own personal ball as a present and they could get have it autographed on it and further develop their football skills at home. Football is played every evening in the yards of several orphanages and the fresh knowledge is also eagerly demonstrated in domestic ball battles.
Participate
Thank you, if you have already supported our charity programme or if you are going to do it in the future! Sign a standing payment order contract in SEB Internet Bank for 3 euros a month or support with a single donation.