Jõulusoovide puu
The Christmas wish tree is made up of the dreams and wishes of children in shelters and substitute homes, sent to Santa Clause. To make sure that these do not just remain dreams, pick a gift from the Christmas tree and make a donation to the best of your ability.
www.heategevusfond.ee/joulupuu
The Fifteenth Charity Campaign "Give Children from Substitute Homes and Shelters the Gift of a Fun Summer!"
In June and July, it was the fifteenth time to organize a charity campaign, which this time was called "Give Children from Substitute Homes and Shelters the Gift of a Fun Summer!"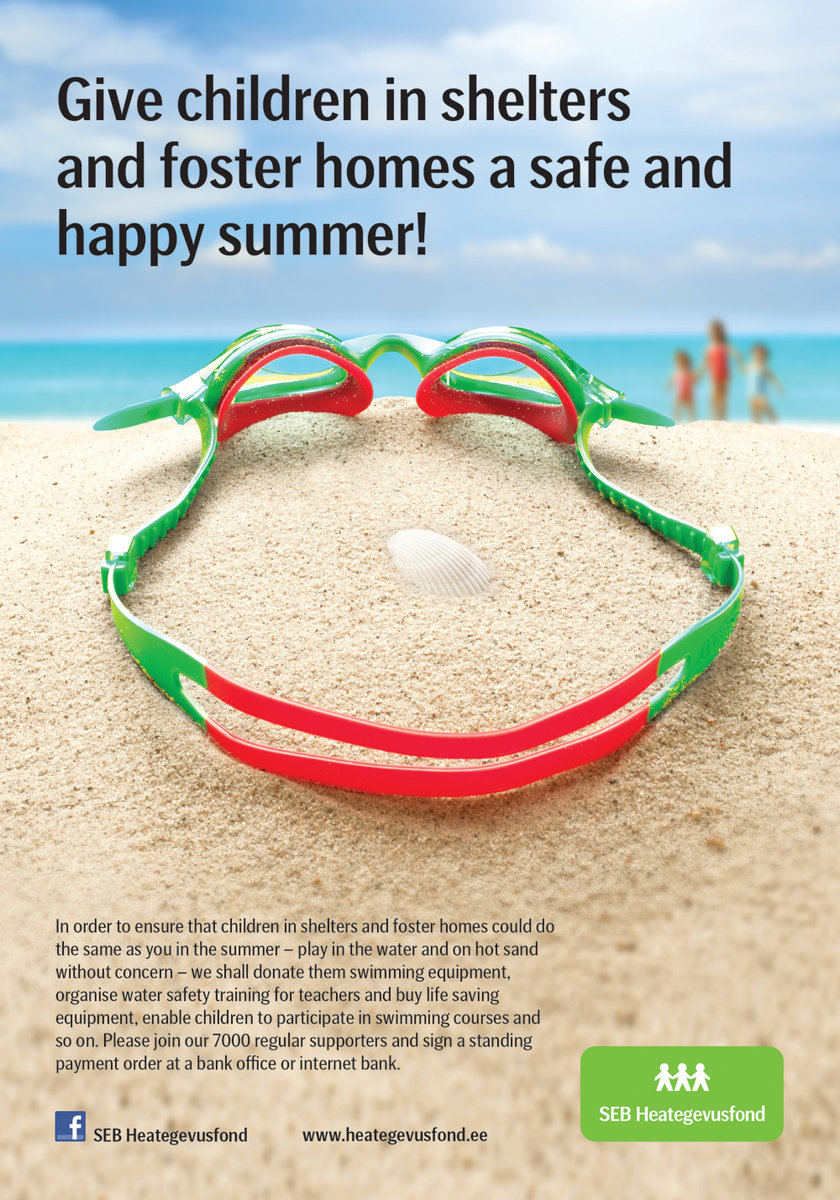 In order to reduce deaths by drowning, this summer we carried out a charity campaign. The money that we collected will be used to train the children and personnel at substitute homes and shelters, so they would know how to avoid dangers and how to provide help when needed. A total of 7,162 of Estonia's residents with big hearts made their contributions to help carry out the water safety projects, with a total of EUR 45,745 being raised in two months.
The water safety project for substitute homes and shelters consists of four stages. In May and June, practical water safety courses for substitute homes' employees took place in order to raise their awareness of preventing swimming accidents. In July, a water safety day for children took place at the Rebasemäe picnic site, which also marked the end of the charity campaign. A playful training, which was attended by emergency workers and their fabulous lifeguard dogs, taught children and their educators how to behave and what to do if someone is in distress in the water. Beginner's swimming courses for children of different ages are taking place from September to December. For the winter period, we have planned a practical water safety training for children, to learn together about the dangers hiding in winter waters, and how to act in an emergency.
Participate
Thank you, if you have already supported our charity programme or if you are going to do it in the future! Sign a standing payment order contract in SEB Internet Bank for 3 euros a month or support with a single donation.