Jõulusoovide puu
The Christmas wish tree is made up of the dreams and wishes of children in shelters and substitute homes, sent to Santa Clause. To make sure that these do not just remain dreams, pick a gift from the Christmas tree and make a donation to the best of your ability.
www.heategevusfond.ee/joulupuu
End-of-summer trip to Helsinki
For the sixth year in a row, an end-of-summer trip, to Helsinki, was organised in collaboration with Tallink Grupp. On this occasion, we visited the Heureka Science Centre. One hundred children joined the trip from various regions in Estonia: Tallinn, Harju County, Ida-Viru County, Tartu and Viljandi County.

The entire day broadened the children's horizons and provided the entirely novel experience of travelling abroad: crossing a border, sailing, guided tours, food different from their daily norm and an opportunity to have as much as fun as those children growing up in conventional families. Aboard the ship, excitement was prompted both by mighty funnels and a buffet with food to choose from as one wished. The children thought the ship was like a small city, with shops, restaurants and cafes.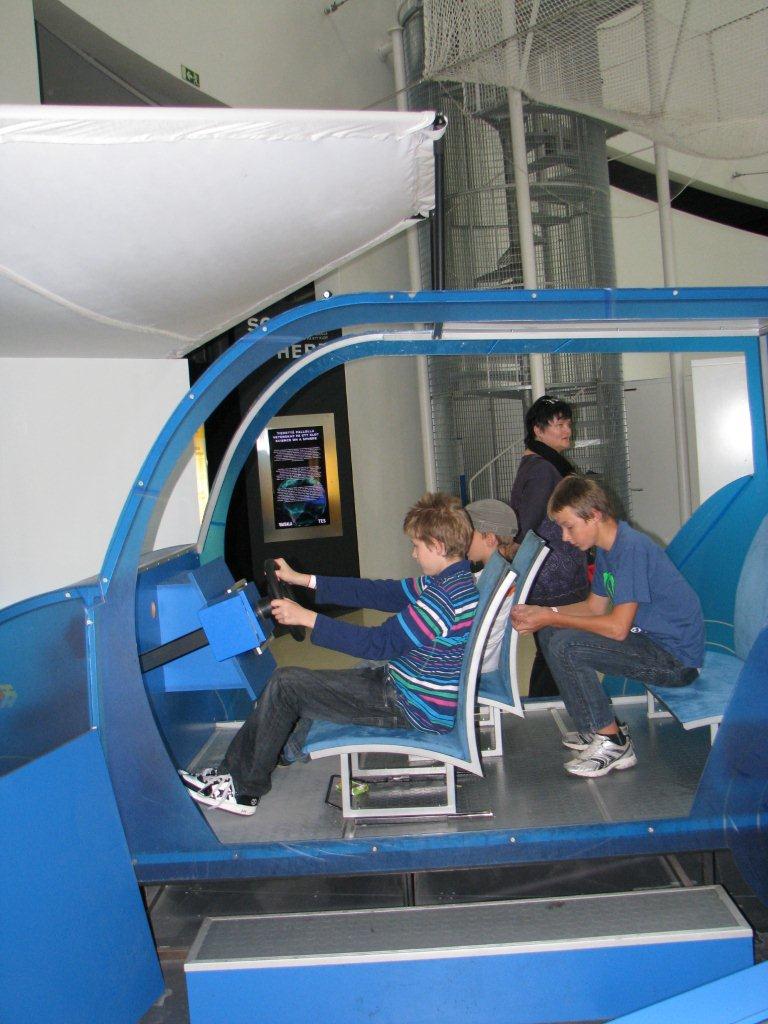 The Heureka Science Centre is a fascinating place where that which is complex becomes simple and that which is invisible becomes visible. Among other things, the children found out how long a person's intestines are, whether the earth revolves, how it feels to be inside a building during an earthquake, what the secret of the Bermuda Triangle is, whether anyone can lie on a fakir's bed with 2 335 nails, how inertia affects a roll of toilet paper, how big a dinosaur egg is, and many other things.
The children pointed out that the countries and their peoples are different, as are their languages and customs. Andrus reflected on various languages, saying that the Finns no doubt think that we speak broken Finnish and that the Estonians, in turn, think that the Finns speak broken Estonian.
The children took a deep interest in everything, and it did not let up for one second: the whole day was packed with new experiences, discovery, wonderment and fun, self-discovery and forging a broader outlook on the world.
Participate
Thank you, if you have already supported our charity programme or if you are going to do it in the future! Sign a standing payment order contract in SEB Internet Bank for 3 euros a month or support with a single donation.