Lastega ja lastele
Auhinnaga "Lastega ja lastele" täname ja tunnustame inimesi ja organisatsioone, kelle uued algatused või pikemaajaline tegevus on positiivselt mõjutanud laste ja perede käekäiku.
Tunnustusauhinna taotluste voor on avatud
15. aprillini
.
Esita taotlus
Emil Rutiku on good deeds
02.03.2012
The SEB Heategevusfond's questions on good deeds were answered by Emil Rutiku.
What does a GOOD DEED mean to you?
My grandmother, who was a midwife, said that compassion is an inborn disease that cannot be cured. If you don't do anything bad to anyone, this is also a good deed. But what is good and what is bad?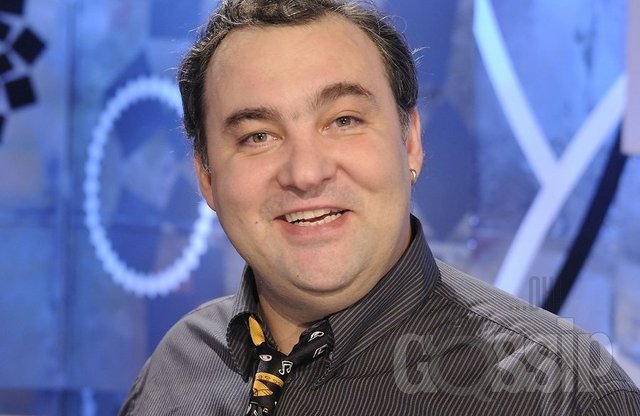 Even bacteria are divided between good and bad, and both are there and good for something...
A good thought in itself is a good deed. But how does one go beyond just a thought? Has a person who is always somewhere else, doing something for someone else, neglected doing good deeds around themselves? We all have the obligation of keeping the balance around ourselves. It makes you smile, for example, that humans have established such an organisation as nature protection, which basically means that we protect ourselves from ourselves...
Do people do more good deeds in difficult times?
At a time when many have trouble supporting themselves and their close ones, it feels uncomfortable asking them to do something to make the lives of others better. In difficult times, there is more eye opening and inward thinking – and this opens up our world to others as well.
What is good is when people understand that we all make a difference in what is going on around us. That everyone has a responsibility – some more and some less – but we all do, and only together can we really do something big.
There is more good than bad in every person – let's not let that be overshadowed!
Is charity valued and popular in Estonia?
How do we value a good deed? If a person is happy about what they do, it's the greatest thing to experience. There should be a TV-show "Estonia's Next Philanthropist" – not necessarily with this title and not just for one season. I think charity is an indicator of stability.
Anything forced is not the right thing anymore. However, there are those who under the label of charity still act out of self-interest only. If the country supports a project, everything should be very clear and transparent.
What is your personal relationship with charity?
I have made things for the children's hospital according to my opportunities – drawn post cards and participated in several projects. It has been a great feeling!
Is it better to give and take or share and receive?
Balance is the most important thing in life – how much you lead your life and how much something else leads you. It's the "give a fishing rod" thing. But maybe, we should give a net or a motor boat or wait for the winter until the lake freezes and the hole brings out the fish. To enjoy giving – this needs to be learned throughout one's entire life. You share yourself every day when doing your things.
Photo: ERR
Participate
Thank you, if you have already supported our charity programme or if you are going to do it in the future! Sign a standing payment order contract in SEB Internet Bank for 3 euros a month or support with a single donation.