Lastega ja lastele
Auhinnaga "Lastega ja lastele" täname ja tunnustame inimesi ja organisatsioone, kelle uued algatused või pikemaajaline tegevus on positiivselt mõjutanud laste ja perede käekäiku.
Tunnustusauhinna taotluste voor on avatud
15. aprillini
.
Esita taotlus
A day of red, yellow and green in the company of traffic lights (video added!)
28.09.2012
For the third year in a row, SEB Heategevusfond (Charity Fund) held an educational traffic day on the last weekend of September, at the Traffic Town in Võru County, for children staying in shelters. More than a hundred children attended the event from across Estonia - Tallinn, Tartu, Ida-Viru County, Harju County and Viljandi County.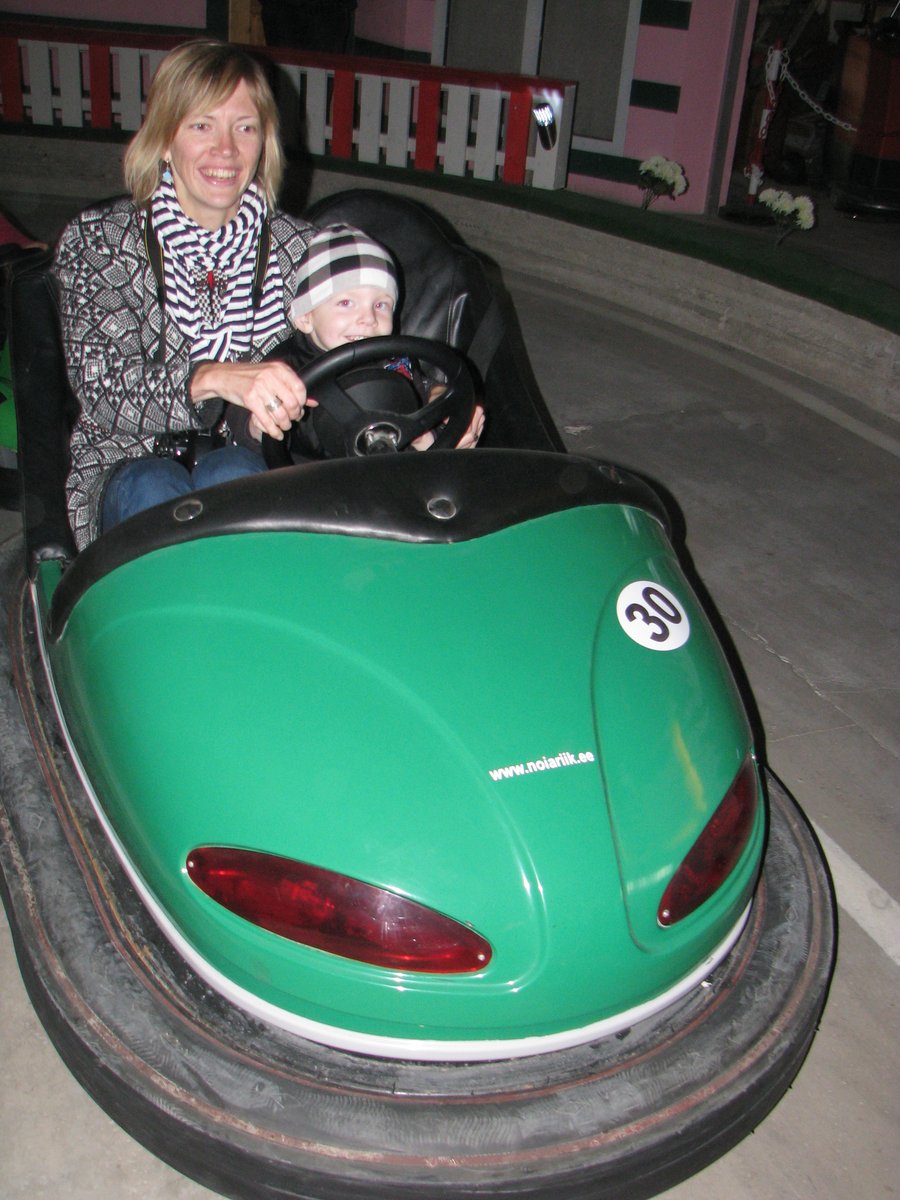 Studies have shown that children up to 13 years of age are most at risk in traffic, and their risk of suffering an injury in traffic accidents as pedestrians is twice as high as for middle-aged pedestrians. We are facing a long and dark time of the year with plenty of traffic accidents happening. Children staying in shelters do not have a loving parent by their side with whom they could walk to school, learn to move safely in traffic, talk about the importance of safety equipment, etc.; therefore it is important for these children to also learn how to stay safe in traffic. Today, together with experts in the field, we covered the topic of traffic safety with the children, which is something children growing up in traditional families are taught by their parents.
During the traffic education event the children learned through play how to safely and securely walk on the street. Juvenile police officer Elar Sarik explained the right-hand rule, what to keep in mind at an unregulated pedestrian crossing, how to be visible in the dark and what can happen while driving without a seatbelt fastened, etc. Talking with the police affirmed the children's knowledge on reflectors and walking along highways.
The children had the opportunity to ride electric cars in the traffic town, and they enjoyed that part the most; even refuelling the cars was one of their favourite activities. Visiting the punishment cell of the police left a vivid emotional impression on the children.
Before diving into the traffic, children's knowledge was further affirmed together with legendary traffic prevention officer Mare Arna by repeating the traffic signs and talking about the need for and meaning of the signs. The children tested the need for seatbelts, learned methods of providing first aid and so on. The children said that they learned what they should do when their friend gets in trouble, is about to die and how they can provide first aid. A painting was painted in collaboration with artist Navitrolla and the children, with the colours of the traffic light breaking the notion of a regular traffic light.
The event was also supported by the Estonian Road Administration, who provided study materials on traffic education and in addition every child received their own reflector.
Accompanying teachers thought that the day was meaningful and educational, and 9-year-old Kennet said: "We were simply happy today, we learned so much during the day and I will dream about traffic lights in my sleep as well!"
To view a video summary of the day, click here.
Triin Lumi
Participate
Thank you, if you have already supported our charity programme or if you are going to do it in the future! Sign a standing payment order contract in SEB Internet Bank for 3 euros a month or support with a single donation.