Lastega ja lastele
Auhinnaga "Lastega ja lastele" täname ja tunnustame inimesi ja organisatsioone, kelle uued algatused või pikemaajaline tegevus on positiivselt mõjutanud laste ja perede käekäiku.
Tunnustusauhinna taotluste voor on avatud
15. aprillini
.
Esita taotlus
Cirque du Soleil taught circus arts to Estonian children
30.12.2011
On the second to last day of the year, the children staying at children's shelters and substitute homes participated in the circus arts workshop arranged by Cirque du Soleil at Saku Suurhall.
It was followed by Cirque du Soleil's show for the whole family, enjoyed by all 130 children who arrived from Ida-Viru County, Pärnu, Tartu, Harju County and Tallinn. In Tallinn, Cirque du Soleil performed its most famous show "Saltimbanco", which has already become a classic, skilfully combining high-level acrobatics with circus arts.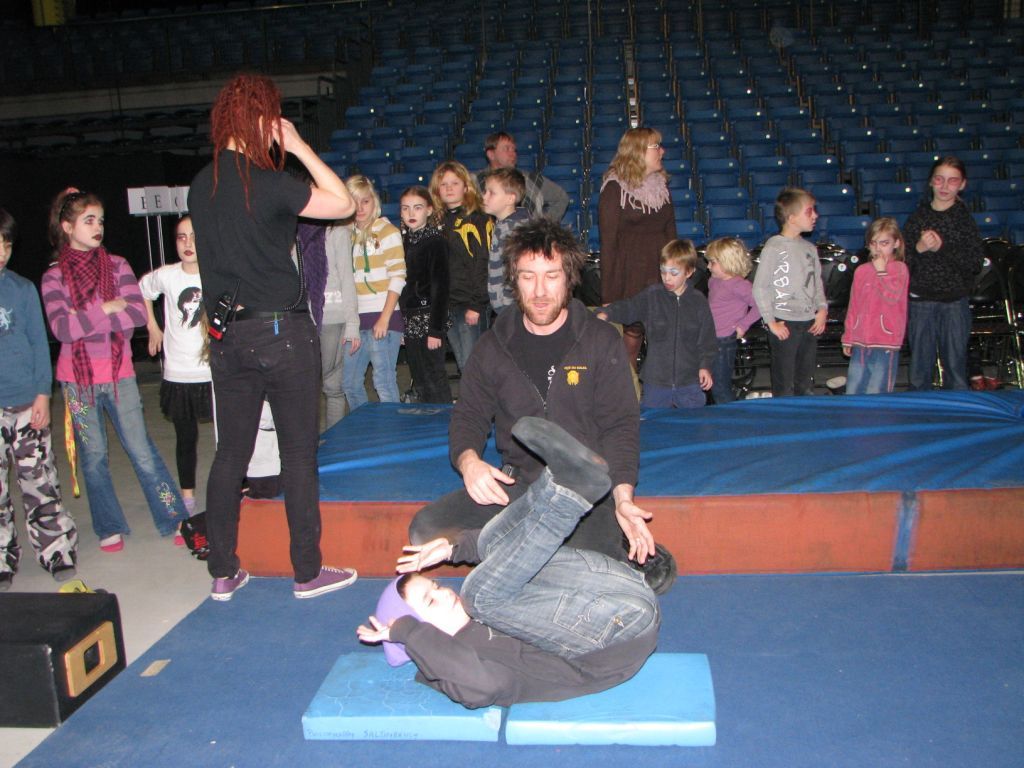 An eventful day started with workshops arranged by the team of Cirque du Soleil, where children could learn the art of falling, clowns' buffooning skills and face painting under the guidance of professionals, and try out breath-taking acts with the help of air acrobats. Among others, an artist who was incredibly talented at juggling supervised the children, and the children also enjoyed an act by a clown duo, etc. An exclusive excursion took the children to the rooms behind the scenes where final preparations for the upcoming performance were underway.
After participating in the workshop, eleven-year-old Marina sighed: "Oh, I was part of a fairy-tale land. I learned a song from the show, and I can sing it with real artists during the show!" Seven-year-old Taavi was as good at falling on the stage as the professionals in their field, and he was also praised for it by the team of Cirque du Soleil.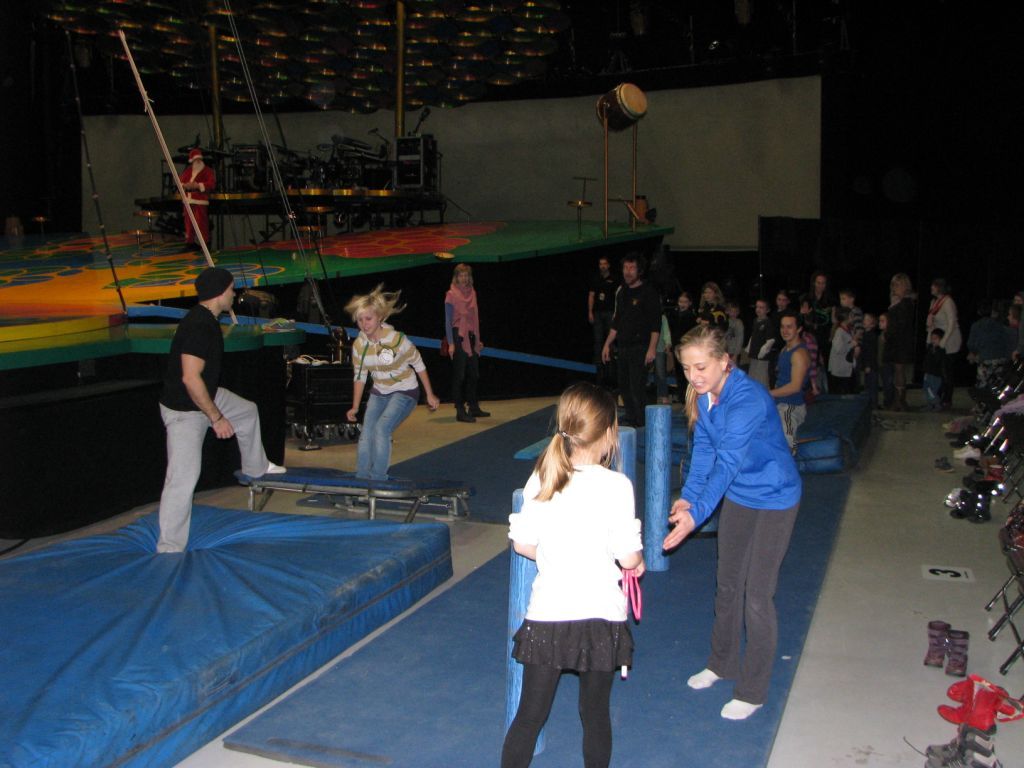 On the way back, all children exclaimed together: "Listen to me! No, listen to me! Do you want to hear whom I met! Do you know what I learned? Listen to me and my impressions! I have never been to such a circus in my life!" They liked the clowns and skilful acrobats, sound effects, music, and everything they experienced during the day. The children were very proud that the artists, whom they saw during the show, were their friends and helped them to discover the secrets of circus arts.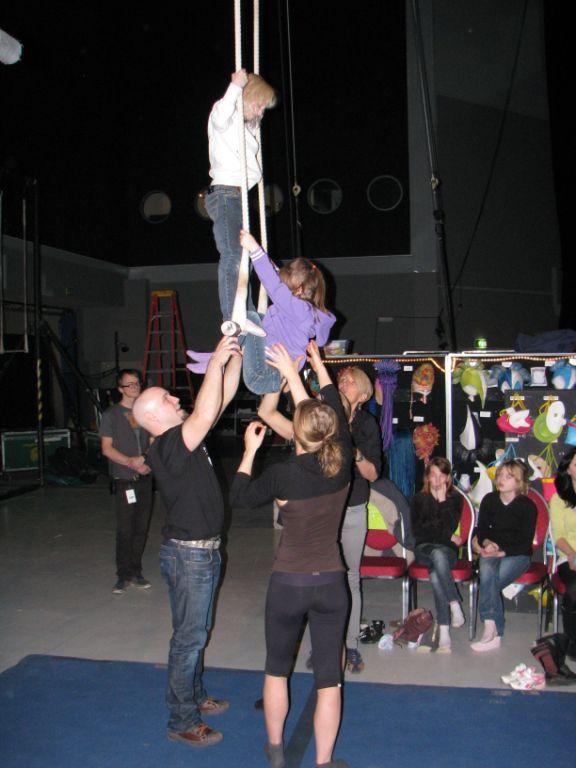 Learning about the secrets of a spectacular show was an invaluable experience for our children. Unfortunately these children have often heard in their lives that they are not good at anything. Today's meeting with the professionals in their field definitely taught self-confidence to the children and inspired them. I believe that our children experienced something today which would inspire them in the upcoming year of 2012!
The workshop of circus arts for the children staying at substitute homes and children's shelters was arranged in collaboration between the SEB Heategevsufond (SEB Charity Fund), the concert agency FBI, which is part of BDG, and the team of Cirque du Soleil.
Triin Lumi
Participate
Thank you, if you have already supported our charity programme or if you are going to do it in the future! Sign a standing payment order contract in SEB Internet Bank for 3 euros a month or support with a single donation.