Jõulusoovide puu
The Christmas wish tree is made up of the dreams and wishes of children in shelters and substitute homes, sent to Santa Clause. To make sure that these do not just remain dreams, pick a gift from the Christmas tree and make a donation to the best of your ability.
www.heategevusfond.ee/joulupuu
Cirque du Soleil held circus art workshop for Estonian children
On 7 April, children staying in safe houses and substitute homes visited the circus art workshop, held by Cirque du Soleil, in Saku Suurhall. It was followed by the Cirque du Soleil family performance Alegria, attended by all 160 participants from various substitute homes across Estonia, from Ida-Viru County, Põlva County, Tartu, Harju County, Tallinn and elsewhere.
Diverse day began with the workshops organised by the team of Cirque du Soleil where the children learned, under the guidance of professionals, the art of falling, clowns' comic skills, tried on costumes used in the performance and took pictures. This time the children were not only spectators, but tried out circus performances with the support of the professional circus team.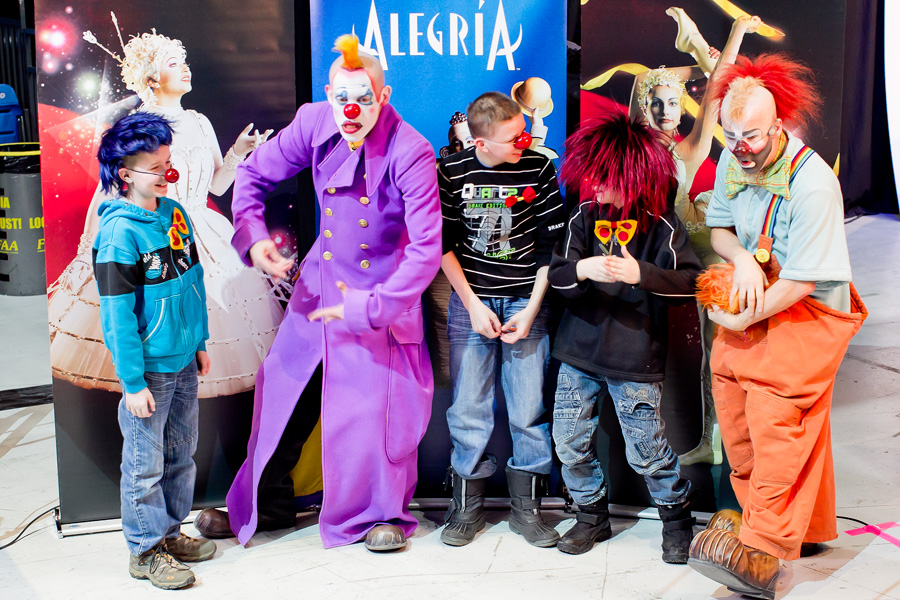 Every child received rice balls as a gift to practice juggling at home. Exclusive tour took the children to backstage facilities, too.
Among the participating children, the circus team noticed talented 10-year-old Deniss, and the production team together with BDG promised to start a support fund to further develop his talents and skills.
This time the feedback was highly positive: in addition to professional performers, the children had the undying impression of being able to take part in the workshops by trying out the performing of various tricks and learning about how much hard work it takes to perform on stage without any failures.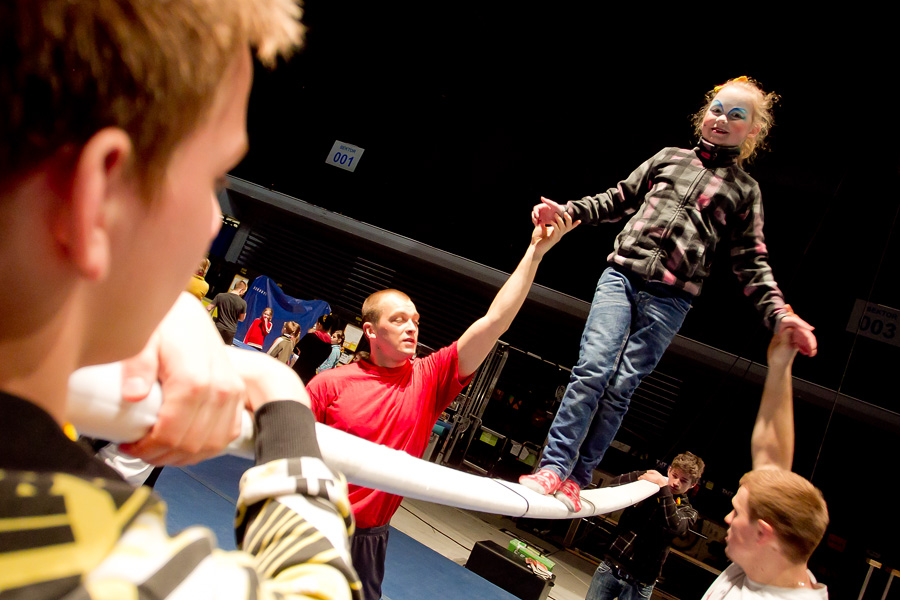 The teachers noticed that this time even the most modest children opened up and quite a few talents were discovered. Mutual bickering vanished that day, as if by magic: joyful mood, sense of solidarity and the sparkle in children's eyes provided positive emotions for children and adults alike for a long time. "As long as we do not take part in different activities with the children, they will not become eagerly interested," said one teacher.
Several teachers were surprised with the courage of the children and how communicative they were, because usually the children do not feel so free and are shy and reserved with strangers: "More active children got to show their skilfulness to others and they were pleased with that, and the more shy children did not want to be second-best at anything.
The circus workshop for children staying in substitute homes and safe houses was carried out in co-operation between non-profit organisation SEB Heategevusfond (SEB Charity Fund), concert agency FBI, which is an affiliated company of BDG, and the team of Cirque du Soleil.
Participate
Thank you, if you have already supported our charity programme or if you are going to do it in the future! Sign a standing payment order contract in SEB Internet Bank for 3 euros a month or support with a single donation.