Jõulusoovide puu
The Christmas wish tree is made up of the dreams and wishes of children in shelters and substitute homes, sent to Santa Clause. To make sure that these do not just remain dreams, pick a gift from the Christmas tree and make a donation to the best of your ability.
www.heategevusfond.ee/joulupuu
Christmas wish tree: practical presents to practical men
04.12.2014
This is the most practical story of the history of the Christmas Wish Tree: we are talking about the practical young men behind the most practical wishes.
All across Estonia, there are young handymen in substitute homes and safe houses, not wishing for shiny presents in a fancy wrapping, but something that they can use to make or fix other things. These handymen want tools for Christmas!
A replacement home is just like a regular home. Things break every once in a while and need repairing – there is furniture that needs fixing and computers that require some attention. We are introducing three young men who have a special place in their hearts for these little fixing and tinkering tasks.
Junior Joosep
Our youngest handyman is 5-year-old Joosep, a very energetic and eager boy with special needs. He lives in a kindergarten from Monday to Friday.
We've heard that his interest in tools and fixing all kinds of things comes from having renovation done at home. Joosep pays attention to everything he sees when he visits home. Joosep's mother says that at home, he uses his father's tools – mainly hammer and nails that are fun to hit with the hammer. When in kindergarten, Joosep uses the toy tools: fixes chairs and toys and sometimes tries to tap the walls.
Although Joosep is very interested in books that he can skim through for hours to look at the pictures (he already knows some letters as well), repair works seem to be more interesting at the moment. That is why it would be great if Joosep could have his own tool kit. He has not completely decided on his future plans yet, but if the careers as an astronaut or a bus driver should be left aside for some reason, he might also become a good handyman.
Technician Sven
The next workman by age, 16-year-old Sven, is interested in computers and radio technology. Making broken parts work again or disconnecting them is no big deal for him and his soldering iron. Sven is not only a master in soldering. Other tools work equally well in his hands: a wrench for fixing his bike, a tester for checking if details and circuits are in order or for testing a lost connection.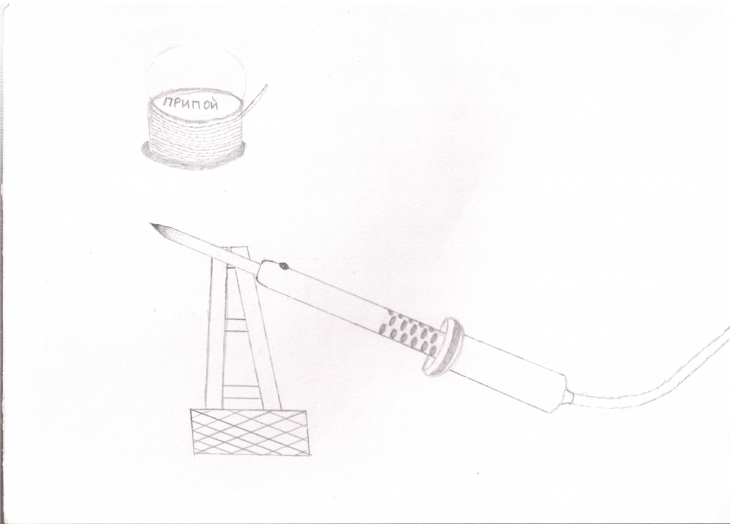 Sven fixes everything he gets his hands on or is asked to fix and if something is hopelessly broken Sven always uses the necessary parts for repairing other things. The most complicated tasks for Sven so far has been replacing a motherboard on a computer. Fixing and repairing makes Sven happy and is a way of spending a pleasant time. And if something doesn't work immediately, he can enjoy trying to reason it out.
Sven is certain that fixing things is closely related to his future job. He finds that it is cheaper to fix technology and devices than to throw them away and buy new ones. Sven would like to become an auto-electrician – that is the profession he plans to study in an institution of higher education.
Handyman Kuldar
The oldest of our handymen, 20-year-old Kuldar, has graduated from Tartu Maarja School where studying takes place according to a personal programme. Currently, Kuldar is at an adaptation course in Tallinn, Astangu Occupational Rehabilitation Centre.
He would like to have tools so that he could work. It means that Kuldar wants to repair something on his own in the substitute home. Kuldar says that as a man, he has to be able to fix everyday things when they are broken. When there is a loose screw somewhere, Kuldar will gladly tighten it – he is happy to fix everything that needs a helping hand.
So far, he has had no tools of his own, so he has repaired doors and chairs with borrowed tools. The biggest thing he has done is installing closet doors.
Kuldar says he has no certain plans for the future right now but he would like to study cleaning or to fix things.
However, these three practical men are not the only handymen in the substitute homes of Estonia. When you look around on the Christmas Wish Tree, there are several other people wishing for tools for Christmas. Let's hope Santa will make it happen.
We are wishing a busy Christmas to all handymen!
http://www.heategevusfond.ee/joulupuu/

Triin Lumi
Non-Profit Association SEB Heategevusfond
Participate
Thank you, if you have already supported our charity programme or if you are going to do it in the future! Sign a standing payment order contract in SEB Internet Bank for 3 euros a month or support with a single donation.