Jõulusoovide puu
The Christmas wish tree is made up of the dreams and wishes of children in shelters and substitute homes, sent to Santa Clause. To make sure that these do not just remain dreams, pick a gift from the Christmas tree and make a donation to the best of your ability.
www.heategevusfond.ee/joulupuu
Christmas wish tree: Looking for volunteers with the DNA of Santa!
12.12.2016
Families from Estonia's substitute homes and safe houses are looking for volunteer Santas who would help to give gifts to children during the Christmas parties at substitute homes. All volunteers, who are ready to contribute a couple of hours of their time and hand out presents in at least one safe house and substitute home in their area as a Santa, please let us know by 12 December, at the latest, by sending an e-mail to info@heategevusfond.ee. The fund will forward the contact information to a substitute home manager or the mother of a family, who will agree on the exact meeting time with Santa.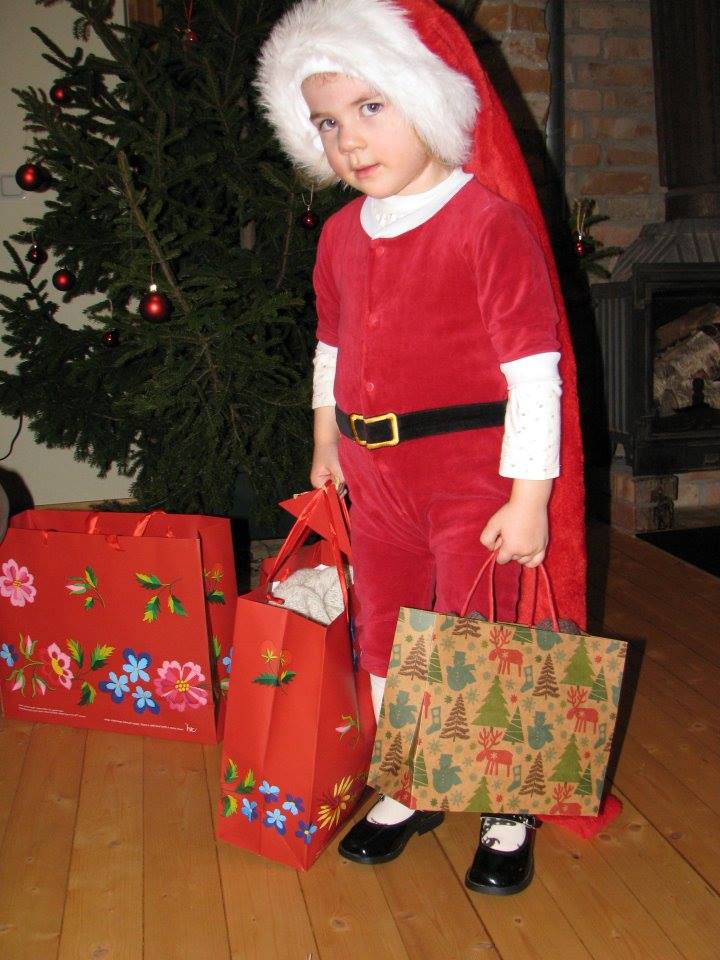 Do you know someone who knows someone who knows S...NT..? Across Estonia there are family houses where a sack of presents will soon be arriving, but there is no kind bearded man in a red coat who would sit under the fir tree, ask children for verses, and distribute the presents to the joyful boys and girls. Therefore, we are calling for help from all volunteers with red coats and white beards, who feel that they have enough of Santa's DNA and experience to bring a sack full of presents inside, listen to children's verses, and pat their heads approvingly!
Christmas parties are organised in substitute homes on different days and at different times, and volunteer Santas are needed in (Christmas party date in parentheses):
Pärnu County
Pärnu children's village (16 December, between 15-16)
Tallinn and Harju County
Veerenni House of the Tallinn Children's Home (24, 25 and 26 December, between 16 – 19)
Künni House of the Tallinn's Children's Home (24, 25 and 26 December, between 16-17)
Veerise family houses of the Tallinn Children's Home (24 December, between 16-18; 31 December, between 16-17)
Pihlaka family house of the Tallinn's Children's Home (23 December, between 16-17)
Haiba Children's Home (24 December, between 17-18)
For eight years in a row, nearly 1000 gift wishes have been gathered from children with no parental care in order to find good people each December, through the "Christmas Wish Tree" project, who would help to fulfil the children's wishes.
Donations will be used to purchase presents on the list, which will be wrapped by volunteers from Kaubamaja, after which the gifts will be sent to children's shelters and substitute homes. The wish of each child is personal, and all the presents will be packed individually. The presents will reach children by Christmas.
Once the elves have wrapped the present, the donors can check the Christmas tree within a day to see the gift that has been purchased for the child with their donation.
 
Participate
Thank you, if you have already supported our charity programme or if you are going to do it in the future! Sign a standing payment order contract in SEB Internet Bank for 3 euros a month or support with a single donation.