Jõulusoovide puu
The Christmas wish tree is made up of the dreams and wishes of children in shelters and substitute homes, sent to Santa Clause. To make sure that these do not just remain dreams, pick a gift from the Christmas tree and make a donation to the best of your ability.
www.heategevusfond.ee/joulupuu
Christmas wish tree: Give the gift of time and love to children this Christmas
19.12.2016
Once again, it is time to think about Christmas presents. Children are naturally the most important gift receivers.
Why do you give presents?
In order to ensure that the gift selection process is a smooth one, first think about why you want to give presents to your child for Christmas. There may be a number of very different reasons. Maybe you are giving presents because it is a tradition. Perhaps you come bearing gifts in order to relieve your conscience because you have not spent enough time with your child, or you tend to select the most expensive presents because you are afraid of causing disappointment if they were smaller or simpler. Underlying such trepidation may be the subliminal fear that you are not a good enough parent to your child.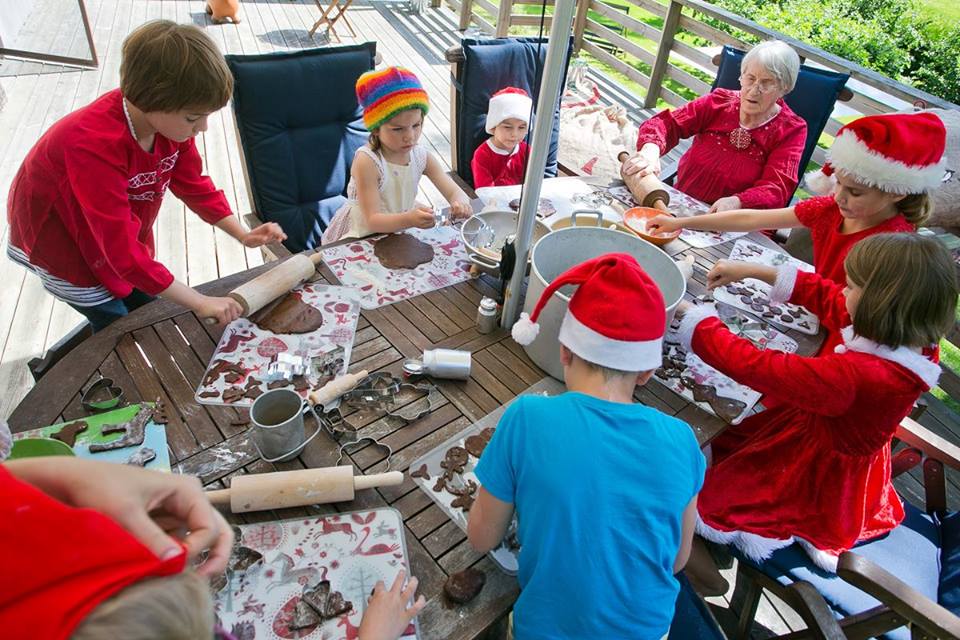 Christmas time is also an opportunity to give an expensive as well practical gift to your child. Another good reason to give gifts is simply to make your child happy.
If you want your gifts to bring joy to your child, you should also think in terms of the dimension of time. Some presents give short-lived pleasure, only to be quickly forgotten. However, some continue to be a source of delight far into the future.
What are the basic needs behind a child's gift wish?
The most important thing is the values that the gift supports. Too often, parents do not give enough thought to what the child actually needs and what really touches them. You are likely to give a joyful gift if you have better contact with the child, know them better, and understand what furthers their development and welfare.
Think about the real needs behind the child's gift wish. Does the child want this new thing in order to spend more time with friends and share their world with them? This may be the case if Santa is asked to bring a new smart phone. Perhaps the child is yearning for more attention and recognition; for instance, wearing the clothing and footwear of a certain brand. Should this be the case, it may be worth thinking about whether this need could be met in some other way.
Or the gift wish may be about the wish to fulfil their potential, i.e. to develop their talents and pursue hobbies.
Letter to Santa
Lead your child by example, and write your own letter to Santa. You should both take care that the letter starts with a polite address to Santa: ask how he is doing, write about your own life, thank Santa in advance, and be sure to add your contact details.
As you write your letters to Santa, talk with your child about how a simple and small gift may bring joy for a long time. Before writing down you gift wish, discuss what happens to the gift after the child no longer needs it or becomes bored with it, for instance, in the summer or the years to come. Will the gift be recycled, sold or discarded in the waste basket? Thinking in this way helps the child to see things in the longer perspective.
Discuss with the child what would make them happy
• in special situations, for example, when they are alone, with family or with friends;
• in different seasons;
• in different places, such as at home, nursery school or school.
Think together about a gift that would bring joy to the child for a long time. Speak about your childhood experiences, about the gifts you still remember today. Also, discuss the broader topic of gifts that people really care about and that are remembered for life. It is very likely that such gifts are not objects but rather times spent together doing fun things.
Be together
Often it is wiser to gift the child an enriching event or experience instead of expensive things, something that would leave life-long memories about time spent with their parents. Keeping this in mind, make an agreement within the family and, if necessary, with relatives that you will be giving gifts intended for several people or even the whole family, such as
• a board game or theatre tickets for the whole family;
• gingerbread cutters for mother and child; and
• a crafting kit for father and child.
A Christmas gift should be a meaningful tool that helps your child grow to be a good person.
Without doubt, the ultimate joy-bringing gift is when the parent takes enough time to spend with the child and shows them love, both in words and actions. Just be with your child, hug them, play with them and tell them over and over that you love them.
A Christmas gift that brings joy and helps in developing one's self is the best – be it a surprise that sparks the drive for discovery, challenges one's knowledge, or teaches a new skill. The best gift we can give a child is if we appreciate his/her wishes and understand the actual needs behind these wishes.
You can be a real star this Christmas by making a monthly donation of EUR 1 as your gift to children for one year. Children without parental care need positive emotions throughout the year and not just during Christmas. Donate EUR 1 each month and you will be giving children fulfilment of success, new experiences, or supporting young people in training for a job in which to start their independent life. Give your small contribution to children living in substitute homes so that they would have the same supportive and developing environment as the children being raised in your own family. Read more http://www.heategevusfond.ee/joulupuu/pysiannetus
Auli Andersalu-Targo
school psychologist
coach of the Gordon Family School at the Family Centre Sina ja Mina.
Participate
Thank you, if you have already supported our charity programme or if you are going to do it in the future! Sign a standing payment order contract in SEB Internet Bank for 3 euros a month or support with a single donation.