Jõulusoovide puu
The Christmas wish tree is made up of the dreams and wishes of children in shelters and substitute homes, sent to Santa Clause. To make sure that these do not just remain dreams, pick a gift from the Christmas tree and make a donation to the best of your ability.
www.heategevusfond.ee/joulupuu
Christmas wish tree: "I can't live if I can't play an instrument!"
08.12.2016
"I started playing an instrument when I was 3.5 years old. One of my first memories is how I played a lullaby on a synthesiser to my mother when I was 3.5 years old. I don't know where that melody came from, but I played and mother listened. I remember this moment very vividly," recalls Gert (19) who lives in a family home.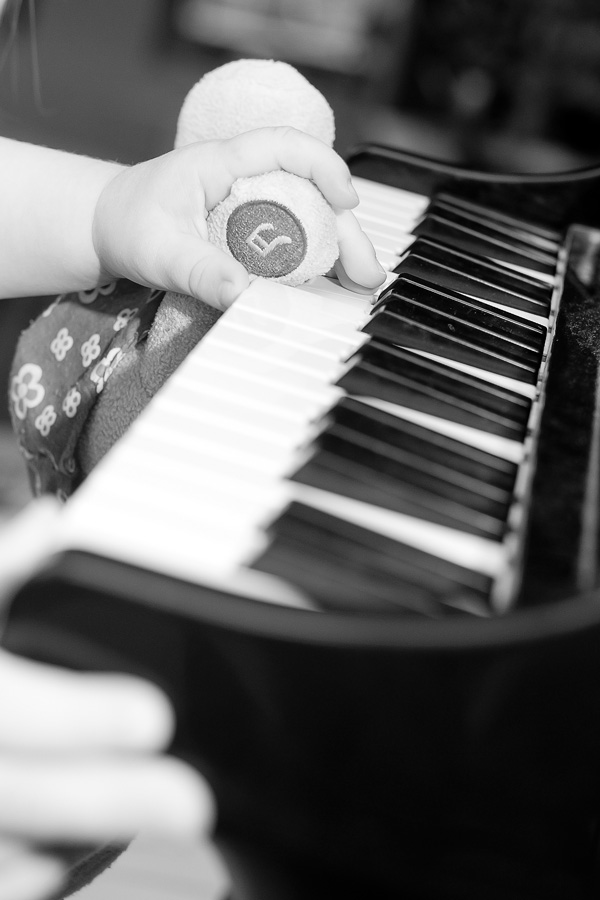 He cannot imagine a day without making music – a talented young man who plays guitar, drums, and piano, participates in a band, and is already teaching younger enthusiasts how to play the guitar. Gert has learned to play all these instruments by ear, which is not so difficult because the young man has perfect pitch – it is sufficient if he hears a melody and he can already play it on an instrument. "I learned to play guitar on my own. About 3-4 years ago, I had the opportunity to get a hold of an instrument, and in this way my fascination started at first sight," he said.
Now the young man is learning drums at music school and also taking piano lessons. He practices every day and does this with the greatest joy – as soon as he grabs his guitar, a smile creeps onto his face and his worries are forgotten. "Playing an instrument is my passion," he said. "I used to sing a lot and participated successfully in song contests, but then I had an operation and lost my singing voice. I won't become a singer, but I can definitely see playing an instrument as a big part of my life in the future."
Mehirt is fascinated by photography
Five years ago, Mehirt (21) discovered the world of photography. The young man started taking photos and it turned out that he has an eye for it. And this is not all – Mehirt's skills in photo editing are remarkable. Of course, he participates enthusiastically in a photography club and has acquired a lot of new knowledge and skills from there. He kind of sucks them inside him.
As everyone knows, photography is not cheap at all, especially if you want to develop yourself in this field. Mehirt has gradually complemented his photo arsenal and hopes that he can also do so this Christmas. Mehirt would like it very much if Santa brought him Photopoint gift cards. Help with paying the monthly fee for the photography club would also be enormous, especially because in Mehirt's case this is certainly an investment, not just an expense.
Help with competition trips
Eliise (13) doesn't have much free time and her days are filled. The active young lady engages in a number of very different fields – you can find her at both wrestling practice and dance practice several times each week. In wrestling, Eliise is so good that this autumn she participated in the European Sumo Championships, held in Germany. Of course, Eliise participates in competition trips and training camps quite often, meaning she frequently needs to pack her things and leave home. It would be great if she could bring along her own wheeled suitcase. A small wheeled travel suitcase is just what Eliise wants from Santa. Secretly, she is also dreaming of her own wrestling shoes.
The joy of a gift is greatest if the dreamt wish is fulfilled. In their letters, the children have given thought as to why this particular thing is so important to them. Be it either headphones that allow to be on one's own from time to time or a Blue-tooth speaker that allows to share newest music with others; kick scooter which makes the trip to school shorter or an alarm clock which helps the resident of boarding school facilities to make it to the bus on time; soft building blocks for experimenting with the basic knowledge of building or a mini kitchen that allows the doll family to be fed – each wish has its own story and each wish is special.
Browse the page of Christmas wishes and help Santa to fulfil children's special wishes: www.heategevusfond.ee/joulupuu/
Participate
Thank you, if you have already supported our charity programme or if you are going to do it in the future! Sign a standing payment order contract in SEB Internet Bank for 3 euros a month or support with a single donation.