Jõulusoovide puu
The Christmas wish tree is made up of the dreams and wishes of children in shelters and substitute homes, sent to Santa Clause. To make sure that these do not just remain dreams, pick a gift from the Christmas tree and make a donation to the best of your ability.
www.heategevusfond.ee/joulupuu
The Charity Fund's club baked gingerbread with the children
Fund-raising is not the only goal of the Charity Fund, as people's desire to help is just as important. In the beginning of December, volunteers from the Charity Fund's club visited the Children's Shelter of the Tallinn Children's Home and the Family Help Centre in Pärnu to bake gingerbread. The children and the volunteers all enjoyed the gingerbread!
What the children liked the most was that after the gingerbread was baked and decorated, they could eat as much as they wanted without anyone telling them to stop.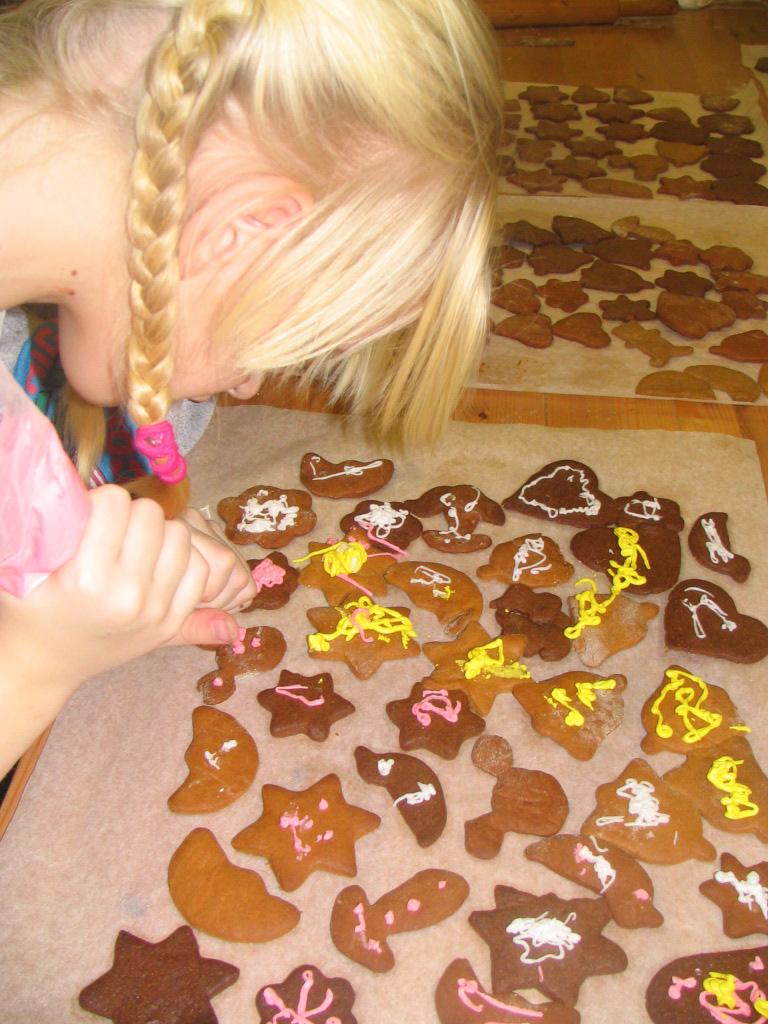 A delighted Viiu Orgmets, Director of the Children's Shelter of the Tallinn Children's Home, was very happy about how the event turned out: "The children were really excited and – surprise, surprise – we got them to bed without any problems. They were happy and absolutely exhausted from all the baking."
Volunteer Geily Marmor said: "On the way to the shelter, all I could think about was whether I would be able to build some rapport with the children quick enough and whether they would trust me. But we bonded really quickly in the end, and before I knew it they were all mucking in. And I was there helping them – up to my eyeballs in flour and dough, joking around with the kids and working the rolling pin. They're a really sweet bunch of kids. By the time we left I smelt of freshly baked gingerbread and I just felt great. I'd spent valuable time with some great little people, and I'll definitely do it again!"
Participate
Thank you, if you have already supported our charity programme or if you are going to do it in the future! Sign a standing payment order contract in SEB Internet Bank for 3 euros a month or support with a single donation.