Lastega ja lastele
Auhinnaga "Lastega ja lastele" täname ja tunnustame inimesi ja organisatsioone, kelle uued algatused või pikemaajaline tegevus on positiivselt mõjutanud laste ja perede käekäiku.
Tunnustusauhinna taotluste voor on avatud
15. aprillini
.
Esita taotlus
Career day made young people think of what goes on behind the scenes of independence
02.01.2018
In the autumn of 2017, SEB Charity Fund awarded 150 study scholarships to young people who do not have the support of a regular family, meaning that they are living in a substitute home, are under the custody of a relative, or living with a guardian family. The scholarship helps them to prepare for independent living, which is usually a big challenge for children from high-risk families.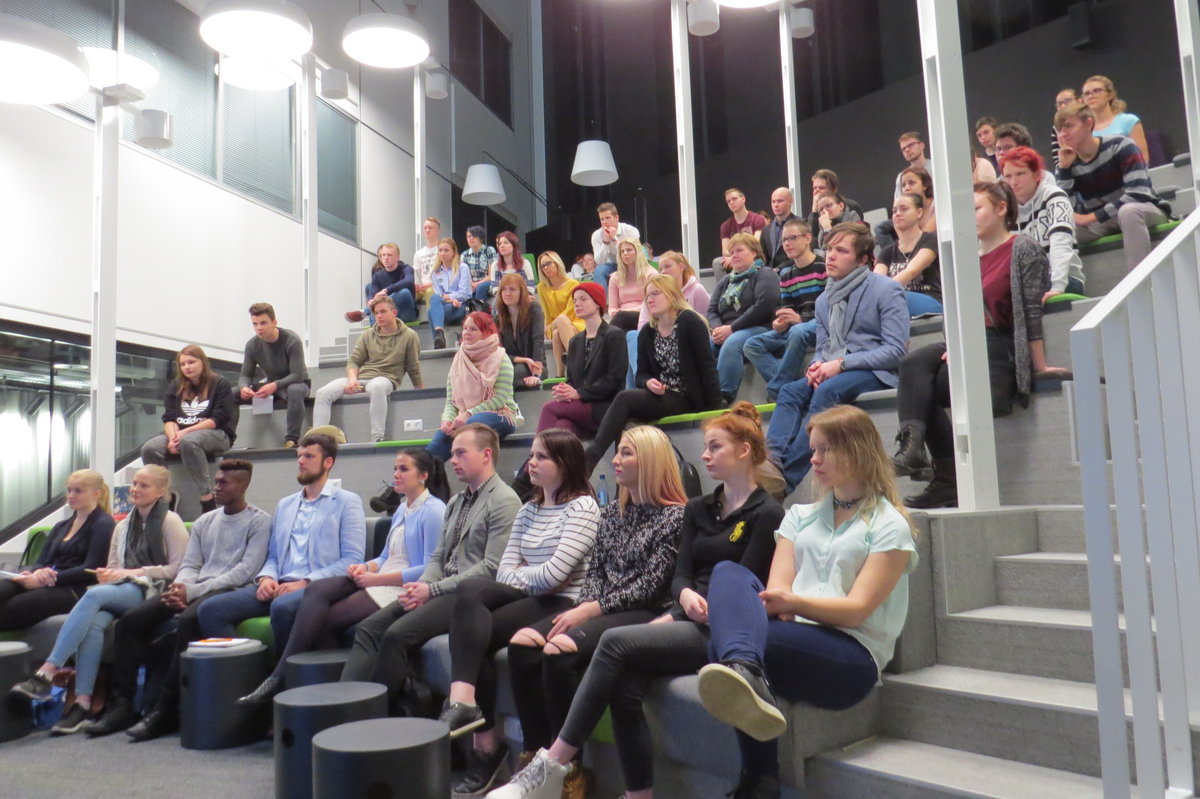 Before receiving the scholarships, the participants were invited to a career day at SEB Innovation Centre to acquire knowledge on occupational choices, cyber safety, personal budget preparation, and planning.
Young people living in substitute homes not only require funds, but also basic financial planning skills in order to be able to handle themselves independently. Compared to children growing up in regular homes, children from orphanages are unable to see how their parents or loved ones handle money and what kind of skills are required for different tasks. In the case of children growing up in regular families, the children become independent gradually, learning from their mistakes and receiving guidance and support from their loved ones. In the case of young people under the state's supervision, becoming an adult happens on a fixed date and there is no preparation.
That is why the charity fund organised a thorough training day to make it all easier, provide new financial skills and affirm already existing ones. The training will help young people to acquire their education with greater economic security and to gain experience when it comes to using their income as purposefully as possible.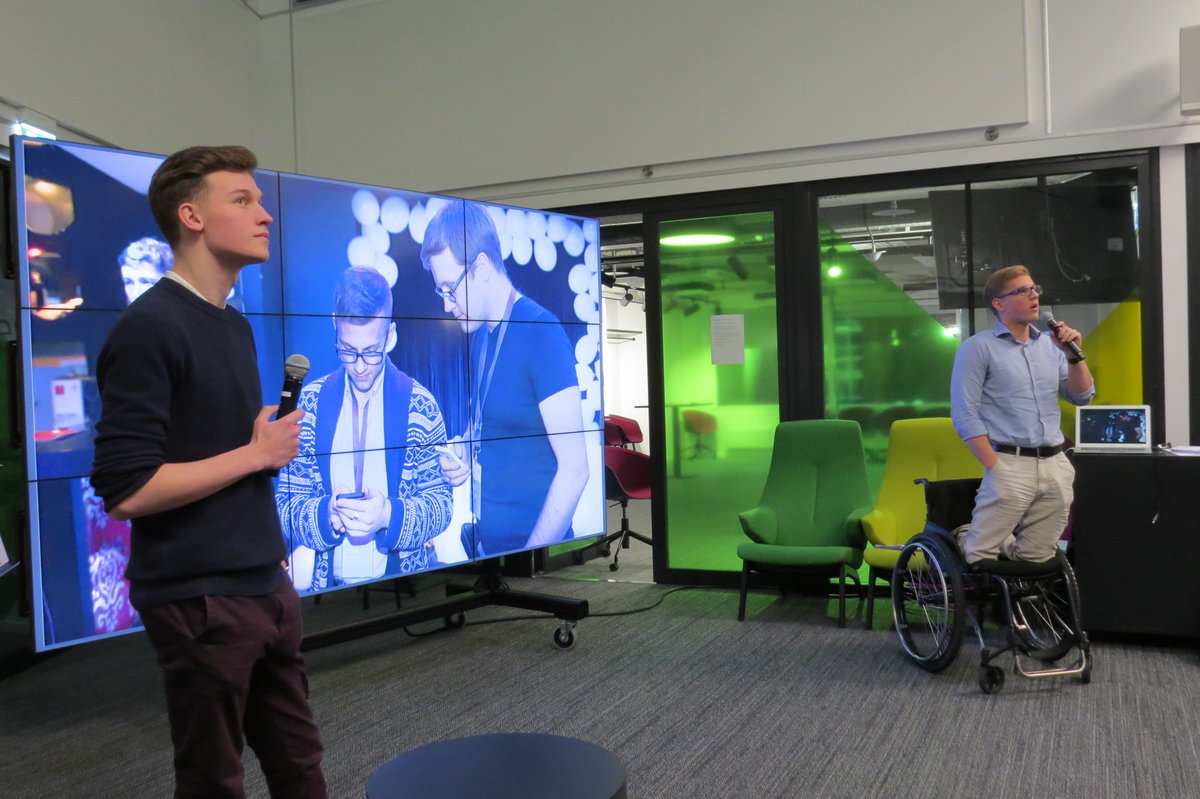 You can learn from your mistakes
Karel Nappus and Markus Lember are students at the University of Tartu, who are studying economics and running a business at the same time. The young men have founded several companies. Not all of them have been 100% successful, but even a failure is a valuable learning experience. A few years ago, their foray into entrepreneurship even took them to the Estonian Public Broadcasting TV programme Ajujaht.
The students came to career day to share their experiences and lessons and to support those young people who are only just dreaming about becoming an entrepreneur. In their feedback, many participants cited the motivational performance by Kaarel and Markus as being very important and giving them the courage to start making their dreams come true. The main idea behind the presentation by the young students was to have the courage to be who you are – if one door is closed, find another one or the right people to help you open it.
How to make yourself visible to employers
Piibe Pilme is a Staff Consultant at Tallinna Kaubamaja. She discussed the smartest ways of getting your dream job and profession. What are the main personality traits and skills that employers are looking for in a candidate? How and what to do as an employee to make yourself visible to an employer? What webpages should you use to look for job offers and what should you keep in mind when writing a resume and a motivational letter?
A lot of questions came up during the conversation. Among other things, the young people wanted to know why do job offers have such high demands for employees when, in their opinion, the actual job doesn't really require all these skills.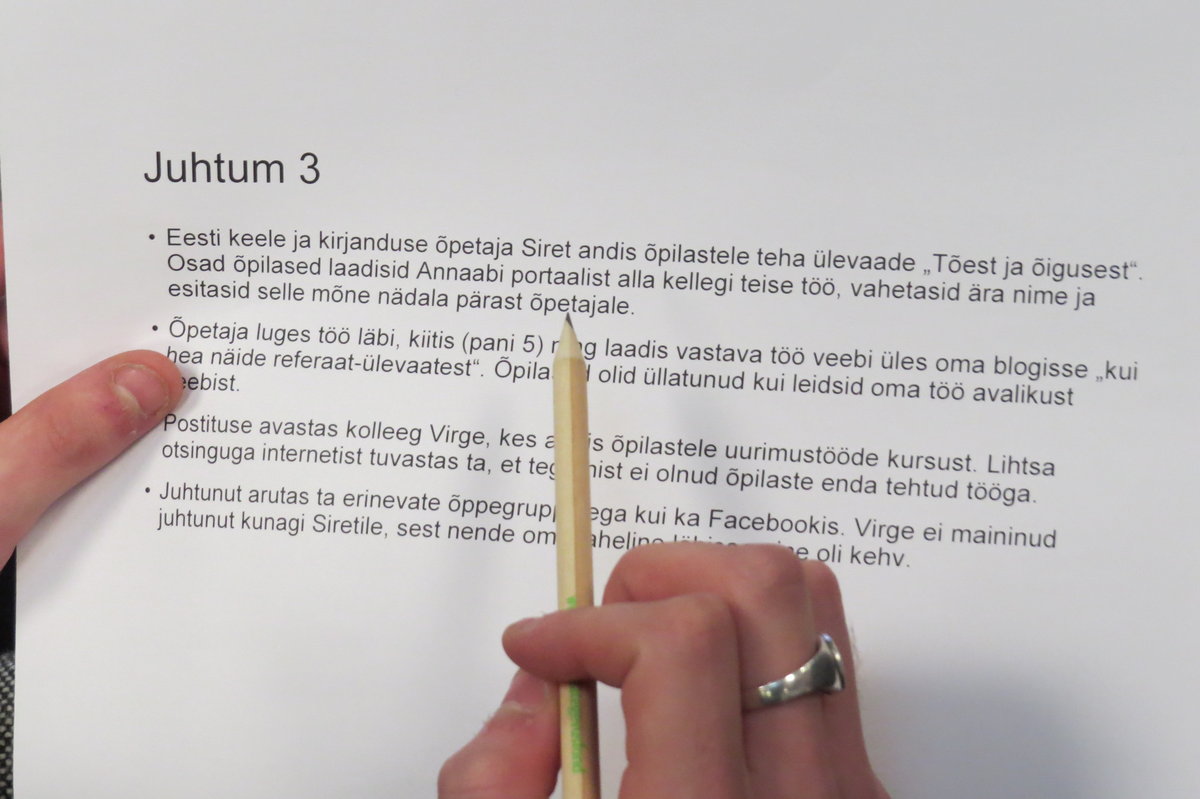 How to be safer online
Birgy Lorenz holds a Doctoral level degree in IT and is a professor at Tallinn University. She has dealt with cyber cases for years and is currently also a project manager for Cyberlympics. Birgy came to career day to talk to scholarship recipients about cyber safety.
A workshop was held to discuss five cases that all dealt with how to be safer online. For instance, what to do when there are photos on the Internet that really shouldn't be there? What to do when you want to borrow or sell gadgets, being absolutely certain there is no information on the hard drive that could end up in the wrong hands? How to manage your digital self on social media without leaving behind ugly traces?
Birgy suggests that young people who already know their way safely around the Internet could help others – both younger and older people who are not as well-versed in cyber safety. This opportunity for providing help could be held in cooperation with local libraries and local governments or schools, so that all members of our society would become more aware of how to act online.
Planning finances: how to avoid empty pockets
Diana Zintšenko is the leader of SEB's Financial Intelligence project. She spoke with the participants about a personal budget and career planning. In the workshop, the topic of planning grew even wider and unexpected expenditures were discussed. In connection with the above, the participants also discussed financial planning, in order to avoid situations in which there is no money. There was also a heated discussion on the choice of occupation and profession. Together with the instructor, the young people discussed if and how these are linked to their future financial well-being and how a choice of profession could impact the overall satisfaction of a young person. The participants were highly interested in the topic of loans, but due to time constraints the topic was left for discussion once a new career day is held.
During the spring and autumn rounds of the 2017 study scholarship, a total of 120 young people submitted their applications to the non-profit association SEB Heategevusfond, with recipients located across Estonia. Financial support applications were submitted to help pay tuition fees, buy educational tools, cover babysitting costs (scholarship for young mothers and fathers), and daily subsistence while studying.
Merike Villard
Project Manager
Non-profit Association SEB Heategevusfond
Participate
Thank you, if you have already supported our charity programme or if you are going to do it in the future! Sign a standing payment order contract in SEB Internet Bank for 3 euros a month or support with a single donation.