Lastega ja lastele
Auhinnaga "Lastega ja lastele" täname ja tunnustame inimesi ja organisatsioone, kelle uued algatused või pikemaajaline tegevus on positiivselt mõjutanud laste ja perede käekäiku.
Tunnustusauhinna taotluste voor on avatud
15. aprillini
.
Esita taotlus
Can a hobby become a job that puts bread on the table?
07.05.2015
The SEB Heategevusfond hobby scholarship programme was created to support the hobby activities of children and young people, and to promote healthy behaviour among them. The aim of the programme is to provide children without parental care with more equitable opportunities to pursue their hobbies, develop individually, and realise their talents.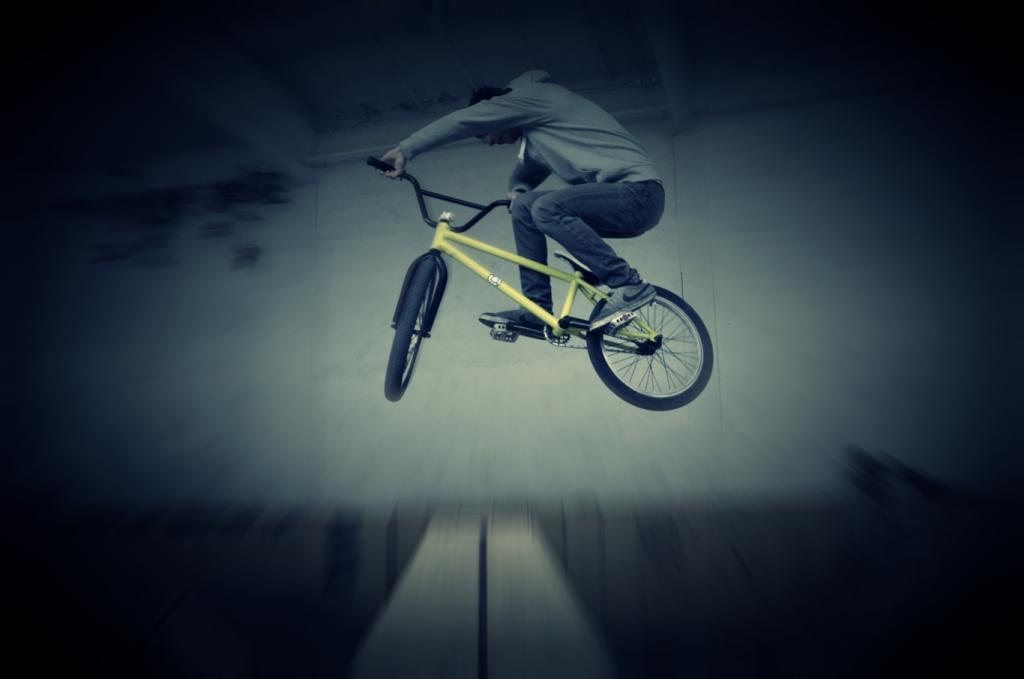 In the spring of 2014, SEB Heategevusfond announced their hobby scholarship programme for the second time. Young people have the opportunity to apply for participation in a hobby club (10 months), to purchase hobby equipment, or to participate in a camp or competition. Last spring, a total of 32 young people applied, and scholarships were paid in the sum of EUR 3,883.
Épée sword and scout camp
Olga (aged 14) really loves fencing. She has found many new friends and acquaintances she likes to spend her time with. It was at the sports club that Olga was able to meet her new friends, as they live and go to school in a completely different part of the city. When Olga started competing, she was a bit intimidated at first, but in the end she was very happy and satisfied with herself. Olga thinks that fencing is a beautiful and proud sport which is interesting to watch. As Olga's training sessions take place in Mustamäe, it can be a bit tiring and burdensome to travel there, but practising always empowers her and gives her more energy and a good mood.
In addition to the group practice, once a week Olga has private training sessions. She hopes that more intensive training will make it possible to achieve better results at the competitions. Although Olga frequently experiences difficulties in planning her time, and she would like to do many other things as well, fencing has become a priority for her and she never misses a practice. Her trainer is like a support person for her, who knows the student and is able to support and motivate Olga and also calm her down when the girl gets upset when she does not succeed. With the hobby scholarship, Olga received her own épée sword along with a cord and a protective mask.
Ilona (aged 15) is thankful that the hobby scholarship made it possible for her to visit a scout camp in Belarus. She has participated in the scout movement for a bit over a year, and the international scout convention was a valuable experience for her. Ilona got the chance to meet scouts from other countries, compare the scout movement in Estonia and the other countries, and was motivated to continue to participate in the scout movement in the future. At school and at home Ilona's social circle is more limited – there are not many young people who share her interests. Ilona is the oldest member of the family, which is why she also does not have anyone her age to interact with at home. This is why it was exciting to communicate with people her own age and with similar interests in Belarus. Ilona hopes that she will be able to participate in similar camps in the future.
In general, Ilona is more of an introverted girl who does not talk a lot. This made it all the more surprising for her trustee teacher, that interacting with others was one of the highlights of the camp for Ilona. However, Ilona is not your typical teenage girl who would chitchat with her girlfriends about anything that comes to mind. She selects a conversation partner with whom she can have long, in-depth conversations about world affairs. At home, Ilona spends a great deal of time online, talking to the friends she made at the scout camp in the summer. The scout camp definitely made Ilona more mature, open and courageous. She now has a much broader perspective and view of the world, and she has acquired an interest in world news.
Taking new football boots to bed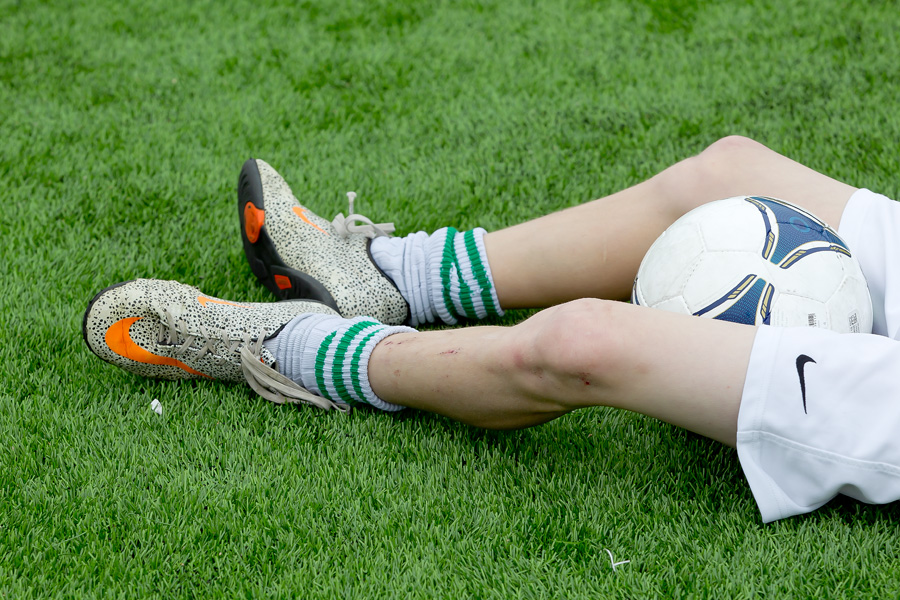 Heikko (16) was able to purchase the necessary sports equipment with the hobby scholarship – football boots, thermal underwear, protective gear, and other items needed by a footballer. With the thermal underwear, Heikko is able to attend practice even when it is cold outside, and his protective gear has saved the young man from many cuts and scrapes. Last autumn, Heikko and his team placed first at the football competition between the schools of Lääne-Viru County. He was very happy with the achievement and believes that his gear played an important role in bringing home the victory.
Eva-Janne (17) is very pleased that she is now able to attend practice in colder weather. She applied for the hobby scholarship to use it on full-length football pants and boots. As sporting shoes wear out very quickly during intensive practice and competitions, she decided to take part in the scholarship programme this year.
Alex (13) is very pleased with his new football boots. He actually has two pairs – one for indoor practices and one for outdoor practices. Alex loves his new shoes so much that he would wear them day and night. It takes great effort by the teacher to explain to the boy that the shoes are meant to be worn only during training. Still, Alex is very happy to continue his training wearing the new boots.
Getting up at sunrise to take a great photo
Anna-Liisa (13) is overjoyed, because thanks to the donors she was able to make her dream come true. For the hobby scholarship, she purchased a phone which takes very beautiful pictures. Now, after having taken quite a few pictures with her phone, she wants to learn even more about photography. As of today, Anna-Liisa already has one album filled, with some photos left to spare, as not all of them fit in the album. When taking pictures, she discovered that nature should always be photographed as it is, and it should not be changed. Anna-Liisa believes that the greatest pictures are taken at dawn or at sunset.
According to her teacher, Anna-Liisa has learned a lot. When she took her first nature photos she tried to adjust nature to fit her vision, but she has now come to understand that the best pictures are taken when you are looking for and see the natural moments which occur in life. Another important lesson for Anna-Liisa was that effort needs to be put into photographing beautiful moments, and they need to be found first. While Anna-Liisa used to like sleeping in, she is now willing to wake up earlier to get a beautiful photo and to change her schedule in the name of the art of photography.
While processing the photos, an interest in making video clips with a computer was sparked in Anna-Liisa. As one of the teachers is good at it, the girl has a good mentor at hand. The substitute home is going to support Anna-Liisa's hobby in the future, because it is important that a young person can use and develop their talents. Anna-Liisa is grateful to SEB Heategevusfond for making it possible to purchase what she needed for her hobby.
The landscape, the road and a cast on the hand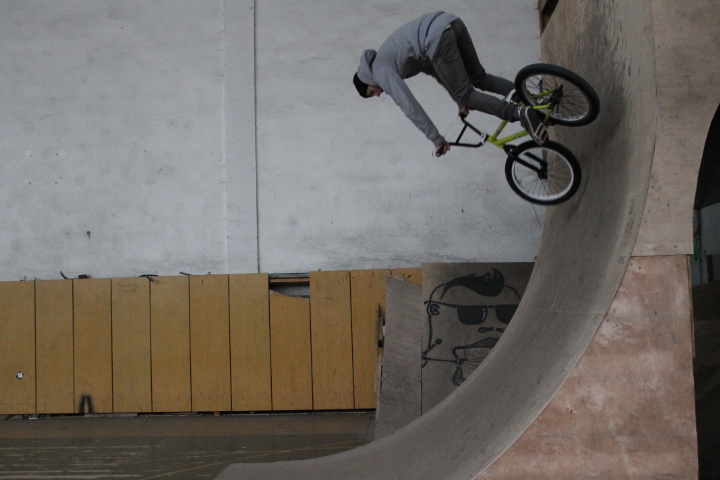 With the help of the SEB Heategevusfond spring hobby scholarship of 2014, Daniel (14) was able to buy new cycling shoes. These are special shoes for riding a bicycle, without which Daniel would not be able to practice or compete. The shoes he bought with last year's scholarship have already seen around thirty competitions. The cycling shoes have also been put into good use this season.
Daniel chose cycling as his hobby because it requires different types of skills and is very interesting. He practices both cross-country and road cycling. He likes cross-country cycling a bit more, as the track is more varied and challenging, making it more exciting. The landscape is different in different parts of Estonia. So far, the young man has competed in Tallinn, Pärnu, Keila, Voka, Tartu, Elva, Jõgeva, and Saaremaa. He likes competing in Voka the best, due to the technical track there. The length of the tracks varies between eight and 50 kilometres. Daniel has not finished a competition only once, when his bicycle broke. Last autumn in Pirita, at the last competition, Daniel took such a bad fall that he fractured his arm and had to wear a cast for a month. The boy will try to be more careful in the future, to avoid falling, as he was hurt quite badly.
Daniel likes road cycling, due to the fact that it requires cooperation with one's team. The length of road races is 30 to 70 kilometres. Daniel has competed in road races held in Tartu, Pärnu, Elva, and Tallinn, and finished all of the races successfully.
As the young man has not yet won any races, he is working hard to make his dream of winning come true.
I'm not a man of many words!
Janno (15) feels great joy from the scholarship, as he got new wrestling shoes and wresting singlets. The young man feels that the competitions are going a lot better with his new wrestling gear. He himself found no other way to explain it, than that he must be feeling more confident or he may have applied greater effort in the name of the gear he received with the help of the scholarship.
Janno feels that his coach has started to praise him more, making him feel that he has done something right. His brother is also proud of Janno's success. Janno says that he had a really difficult opponent at one competition, but he clenched his teeth and bravely came in second place. At that time there was also a monetary prize, which Janno used to buy himself new speakers. While the young man admits that at first he did not think he would bother with compiling the hobby scholarship documents, as he is not a man of many words, then now, looking back, he is thankful to himself that he decided to do the work, as otherwise he may not even have done so well. Janno admits that he got a lot of motivation from it.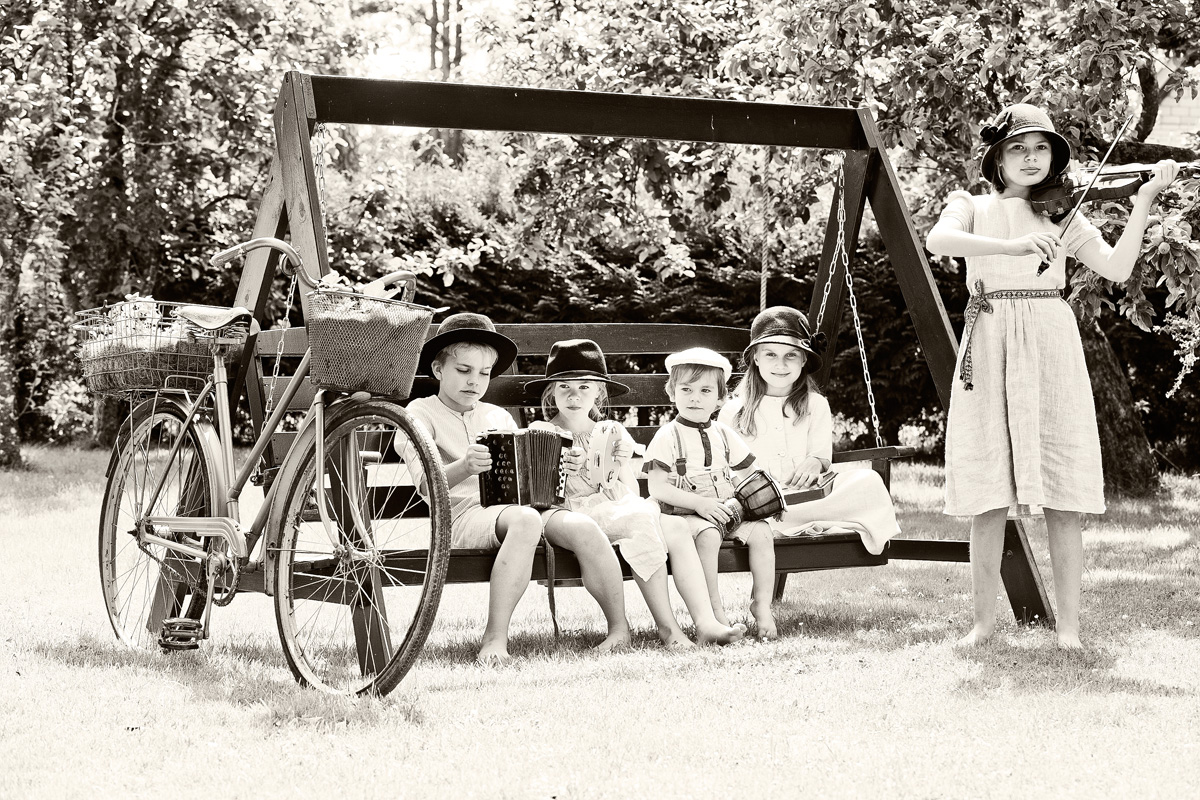 Karina (11) is a girl who has musical talent. She received a piano scholarship from SEB Heategevusfond, where the girl also has learned to read sheet music. While Karina feels that she has less free time now, she still has a hobby she can dedicate herself to. She has gained a lot more experience performing, and new friends who are also involved with music. Karina is very happy to be attending music school.
With help from Heategevusfond donors, Mallar (15) was able to make his dream come true and get his very own RC car. Until now Mallar had been repairing others' RC cars at the hobby club, so that he could also operate them. The scholarship allowed him to get his own RC car. The young man got to attend competitions, which he loved. Unfortunately, the hobby club was closed in December 2014, due to their funding being cut off. This, however, has not curbed the boy's interest in technology and machines. Mallar believes that in the future he will be a man who can make something with his own hands, and this something, he thinks, should also put bread on the table.
Raigo (10) got new football boots with the scholarship – two pairs, actually. Raigo used to go to football practice wearing running shoes, but now, with his new boots, he can play ball much better, and chasing the ball on the grass is much less slippery, too. The boy also got warm underwear, tracksuit bottoms, a hat, and football socks. All this gear is necessary when playing football outside during the slightly colder season.
Estonian TOP 300 and Simple Session
Dmitri (13) feels that the scholarship was of great help to him. The boy got a good-quality table tennis racket and was able to beat others in competition with it. Dimitri feels that his achievements improved a lot with the new racket. He was also able to get a new net for the table and to buy good balls for the competition. Today, the boy is among the top 300 in Estonia and training hard to improve even more.
Andrus (12) practices judo and purchased two new kimonos for his hobby with the SEB Heategevusfond scholarship, one for training and another for competitions. The boy is very happy with his kimonos. Andrus believes that even his throws have become better with the new kimono, and practising has a different feel to it.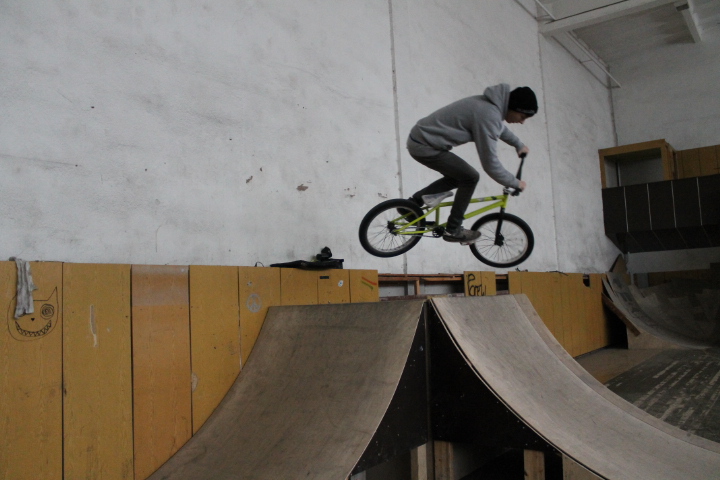 Heldur (16) got a stunt bike for his hobby. Heldur had some difficulties with finding himself a hobby. He tried this and that, but nothing was exactly what he would have imagined himself doing in a consistent manner. As there is an obstacle course near the young man's home, at some point Heldur discovered that this is where he can put himself to the test. Picking up the new hobby has made Heldur a lot braver and self-confident, while at the same time he is also able to develop his technical skills, as from time to time it is necessary to perform maintenance and repairs on the bike.
Heldur feels that ever since he got a stunt bike to dedicate himself to, free time has got a whole new meaning for him, and life outside school has changed completely. The young man is always busy, and he does not feel bored any more. Even his circle of friends has changed: he has met other young people who share his interest, and he has many friends now whom he loves talking to. More experienced bikers have taught new tricks to Heldur, and Heldur himself has invented some. The youngster cannot bear the thought of leaving his bike standing in the corner. Whenever he has a free moment, he grabs it and goes to practice his tricks.
Constant training has improved Heldur's physical abilities, and he has gained a lot of strength and stamina. Naturally, riding also gets the adrenaline pumping, which increases the excitement even more. While riding, it is necessary to conquer heights, but this is not an issue for the boy. If beforehand, Heldur could not really be bothered with sports and changed his hobby each year, and was always looking for excuses and opportunities to slack off, then now he feels that he has found an activity which is right for him. Even Heldur's grades have improved alongside his hobby. He placed third in the city's stunt bike competition. The young man has the goal of getting ahead and participating in the Simple Session in the future, which is a nationwide stunt bike competition.
All young people between the ages of 7–18 living in safe homes or substitute homes, who are interested in activity and sports, crafts, music or other hobbies, are eligible to apply for this scholarship.
 
Participate
Thank you, if you have already supported our charity programme or if you are going to do it in the future! Sign a standing payment order contract in SEB Internet Bank for 3 euros a month or support with a single donation.