Jõulusoovide puu
The Christmas wish tree is made up of the dreams and wishes of children in shelters and substitute homes, sent to Santa Clause. To make sure that these do not just remain dreams, pick a gift from the Christmas tree and make a donation to the best of your ability.
www.heategevusfond.ee/joulupuu
A busy family day on a walking trip in the heart of Estonia
02.06.2013
"Family is the pillar of life — come, let us walk together in the heart of Estonia, so every child would have a family!" This appeal called on the Estonian people to attend the family day event in Paide, on 2 June, where everyone could contribute to raising awareness of the fact that every child needs a safe and loving family in which they can grow.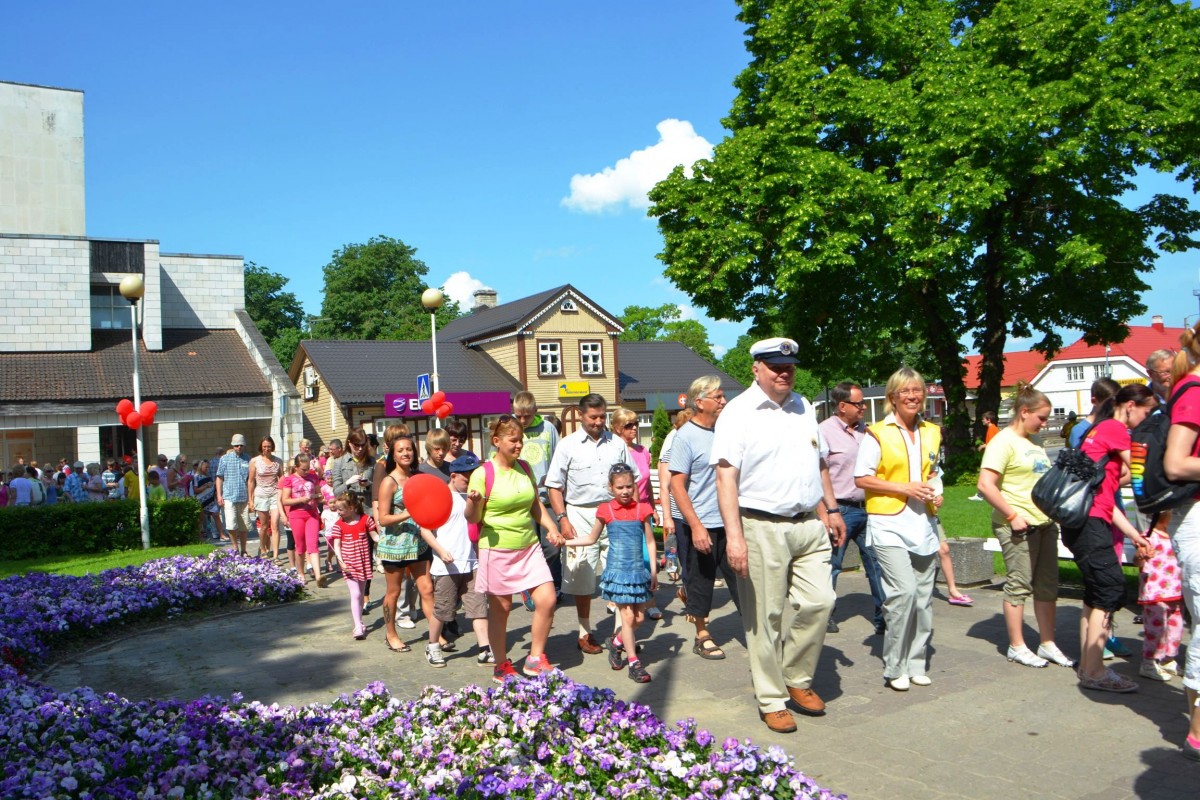 More than 200 safe house and substitute home children came to the family day from different parts of Estonia. The teachers said that children were very thrilled when making preparations the night before. Food and drinks for the picnic, picnic blanket, sunglasses and caps for sun protection, umbrellas and rain coats for the rain were packed.
After reaching Paide, the first activity was a several kilometre long walk. 9-year-old Kevin walked in front of a big group; 7-year-old Klaarika kept a slower pace and was eager to arrive already — she badly wanted to go jumping on the trampolines. Older children took advantage of the opportunity to cool themselves in refreshing water on a hot summer's day — the walking path went around Lake Paide.
Some children had brought bicycles and scooters to ease their efforts. On asphalt, bicycles gave a quick head start that second grade graduates Kristel, Reiko, and Marko used, rushing way ahead of the others. The walk was not a competition, but a head start gave them the chance to sit down and wait for the others. Little Anželika slowly drifted between the walkers with her scooter and tried to wave to the dogs who rested in the gardens.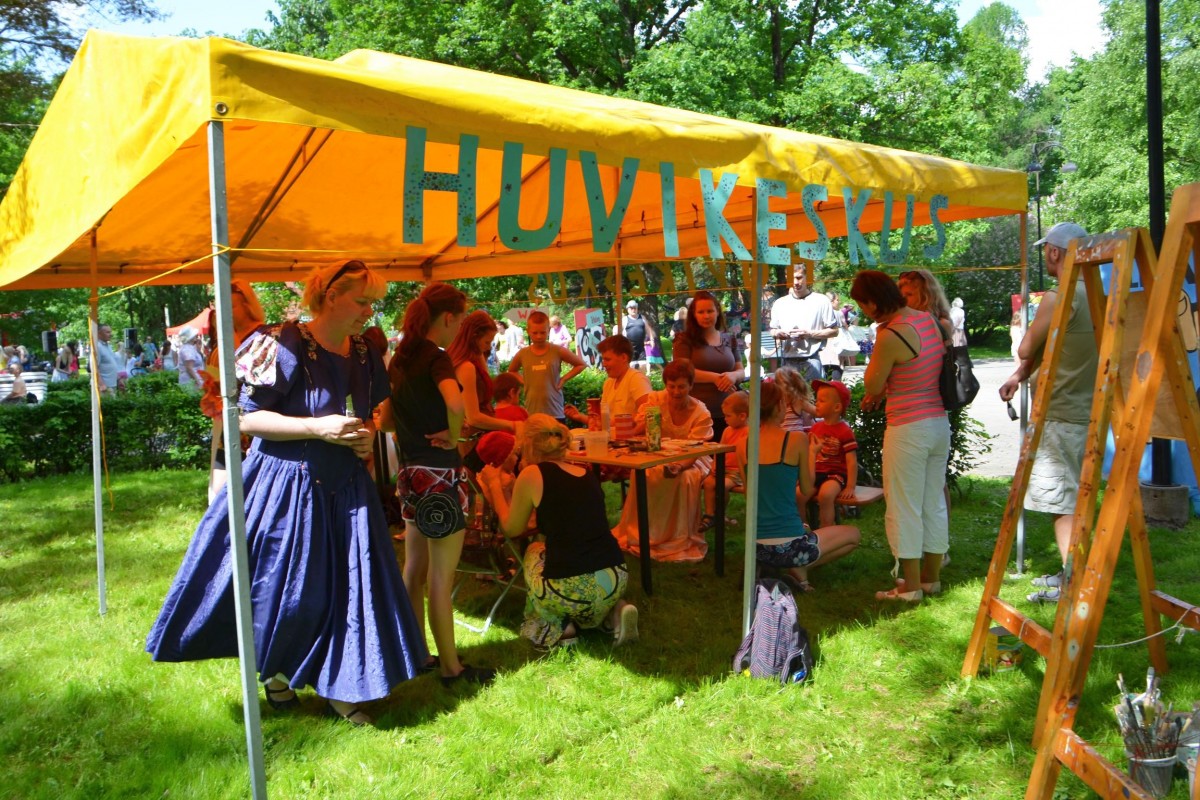 The walking trip was concluded with a big family day in Lembitu Park. Every walker received a pink marzipan heart that melted in the mouth. Children had a great desire to try out all the activities and attractions quickly. First they started with the trampoline, then they ran to the climbing wall; meanwhile they also participated in games of skill and completed an obstacle course. 5-year-old Märten, who thus far had lacked the courage, also dared to go onto the trampoline with other children because their boost motivated him. Every activity was accompanied by surprise gifts.
The adventure path, motorbikes, and motorcyclists were favourites for boys. "I got to ride on a motorbike!" a boy said, after having just done a lap on a motorbike on the streets of Paide. The teachers thought that this was the kind of experience the child would not soon forget. Smaller children who did not dare to ride a motorbike eagerly took photos with the bike. It was possible to climb the fire engine and touch different buttons, this was all very exciting for the boys.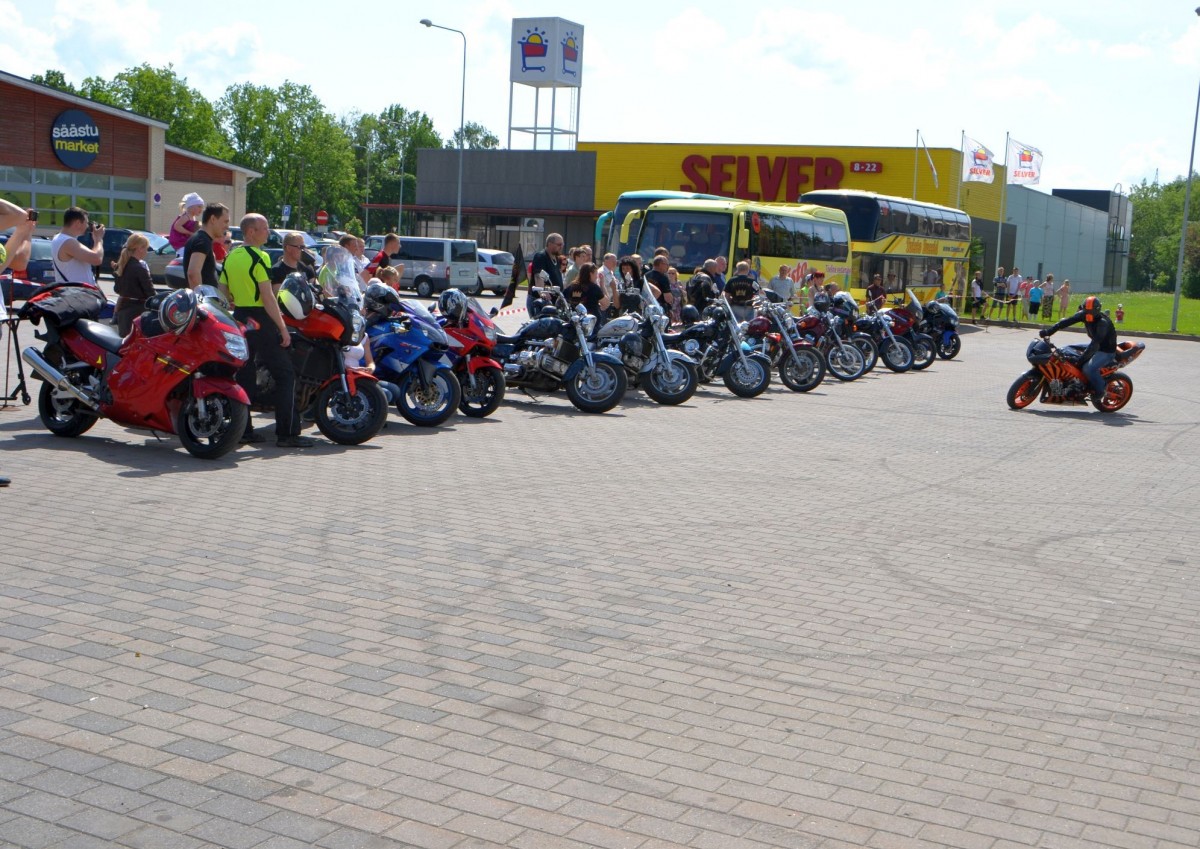 Girls liked braiding plaits and face painting the most. Young ladies Piibe, Katri, Marion, and Kristel had nice pigtail hairdos and festive face paintings done. Both boys and girls liked horseback riding. Girls diligently participated in quizzes. Thirteen-year-old Evelin was successful and won a prize, of which she was very proud. Eight-year-old Elis drew with great joy and was given stickers as a gift. Seaplane Harbour people gave out balloons that, of course, excited all the children. Piibe, Katri, and Marion were very happy about free books and comics; everyone had a huge bundle under their arm, to take home with them.
Many children deemed Paide to be the heart of Estonia because all the people were so kind! Ladies who cooked pancakes were asked how many they had cooked and how many litres of berry juice they had mixed.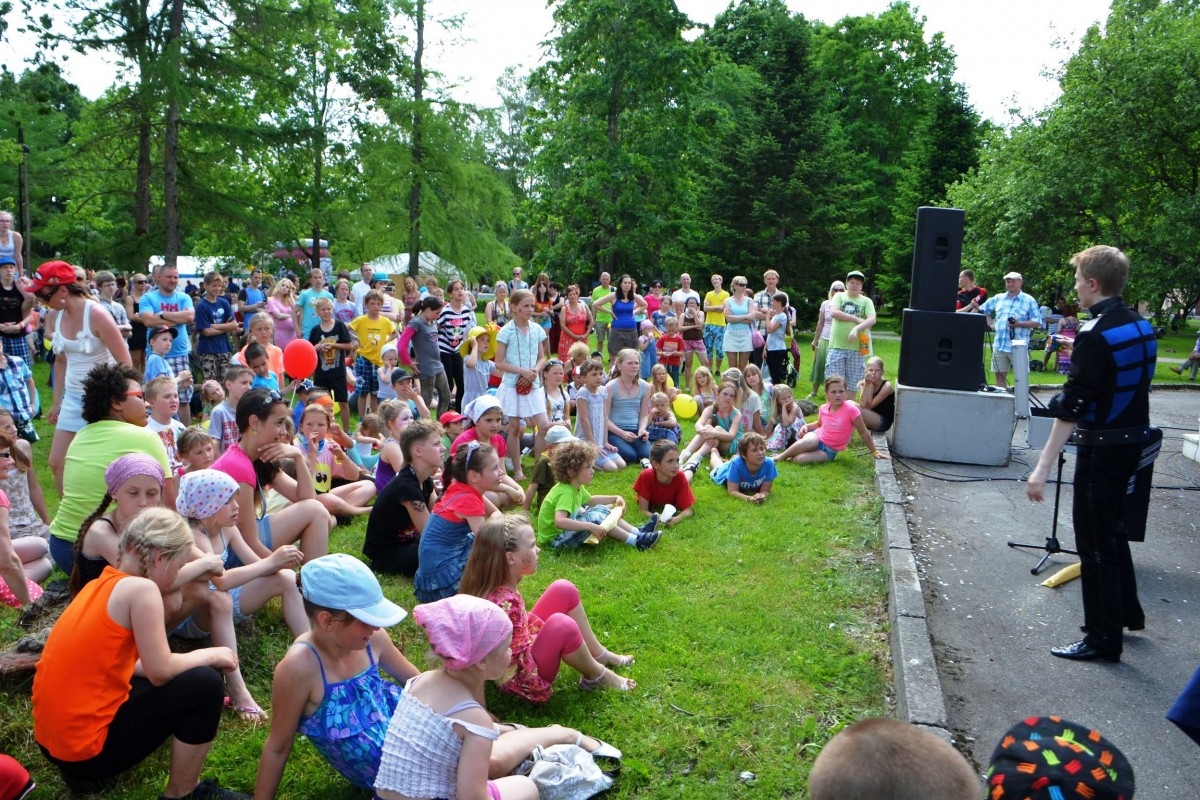 Luisa Värk and Alen Veziko, who performed at the family day, got a special place in the children's impressions. 11-year-old Kristel and Katrin, who went home with the singers' autographs, were especially glad about it. Performances by Paide school children were well received: both dancers and singers got a round applause. Klaarika later told the teacher that one day she wants to dance and perform; the girl watched the performers with her mouth wide open. Of course the children liked the magician's show; they ran closer to watch this.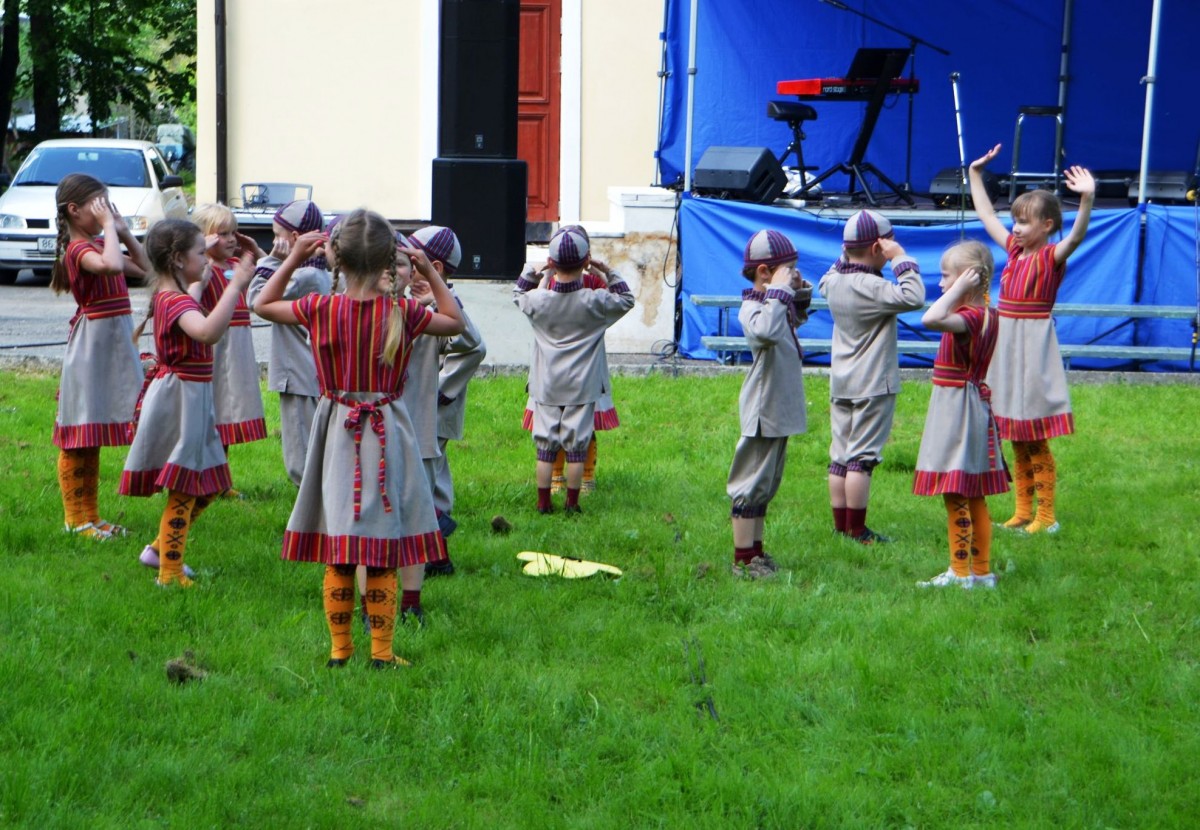 At the end of the day, it was possible to watch the film "Life of Pi", which older children being the most enthused. Toddlers found it too long and the little ones could not read the subtitles either.
Teachers who accompanied children liked that orphanage children were not paid special attention, so they could feel equal to children who had come to the family day with their parents.
Many safe house and substitute home children were in Paide for the first time. The children have broadened their minds and visited a new place on the map of Estonia. In the evening, when some children had fallen asleep on the couch and the teacher carried them to the rooms, 6-year-old Kaspar said: "You know, I am so happy!"
The walk took place in cooperation with the town of Paide, Oma Pere, Igale Lapsele Pere, SEB Heategevusfond, and the Estonian Lions District.
This summary, based on children's impressions, was compiled by Kati Käpp
 
Participate
Thank you, if you have already supported our charity programme or if you are going to do it in the future! Sign a standing payment order contract in SEB Internet Bank for 3 euros a month or support with a single donation.