Lastega ja lastele
Auhinnaga "Lastega ja lastele" täname ja tunnustame inimesi ja organisatsioone, kelle uued algatused või pikemaajaline tegevus on positiivselt mõjutanud laste ja perede käekäiku.
Tunnustusauhinna taotluste voor on avatud
15. aprillini
.
Esita taotlus
Building a portfolio for one's career
28.02.2012
Last autumn, we handed out scholarships for the first time to make it possible for young people without parental care to be able to better focus on their studies. For the spring semester, young people studying at a vocational or tertiary institution will again have the opportunity to apply for both the defrayal of their tuition plus study materials and a monthly subsistence allowance.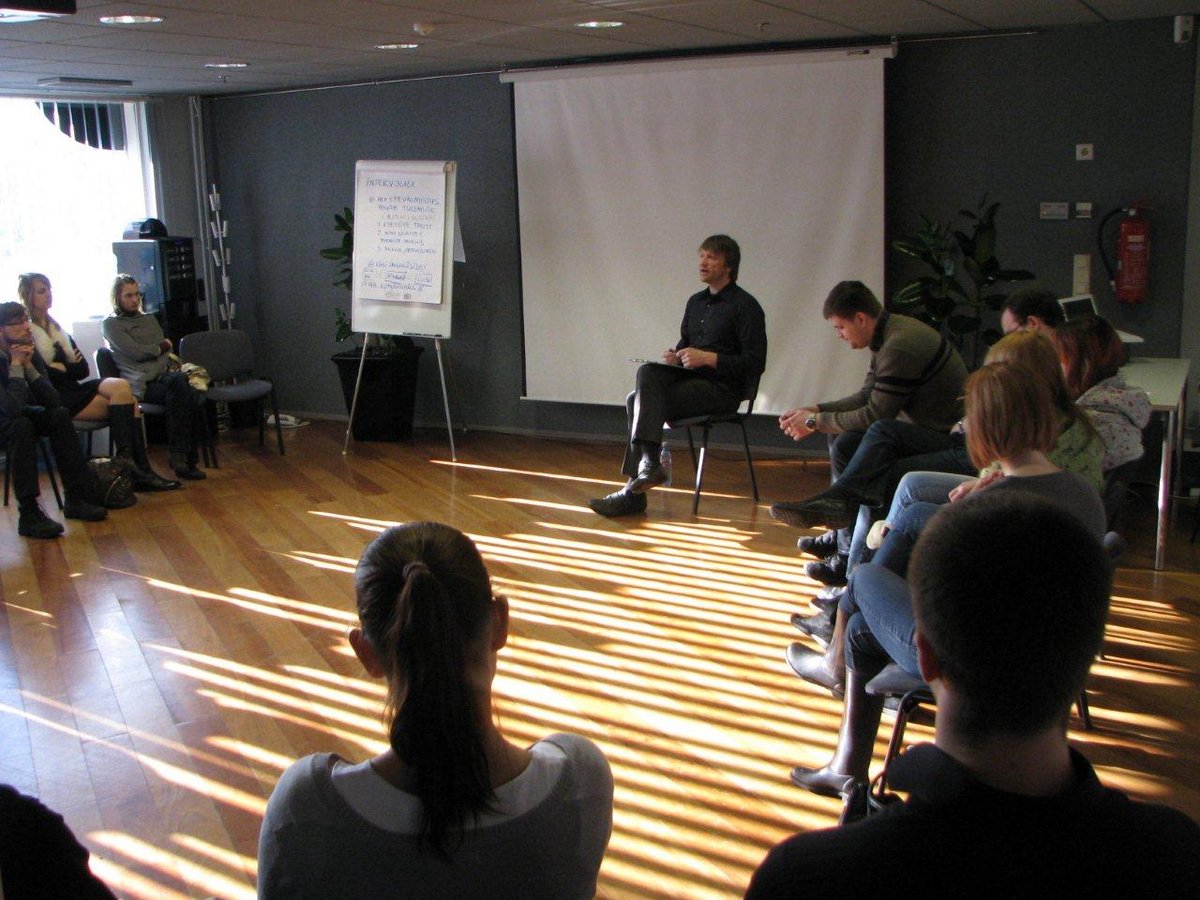 Immediately after the anniversary of the Republic of Estonia, we invited all the young people who had submitted applications to a day of briefing in Tallinn, during which Tiina Saar, a career counsellor, talked about building a portfolio for one's career and about jobs of the future. We found out that a portfolio for one's career is the totality of skills and knowledge one acquires over one's lifetime. In a job of the future, good native and foreign language skills as well as IT and civic competencies, and an entrepreneurial spirit, will be needed in addition to other skills.
In the second half of the day, Hannes Hermaküla, a TV reporter, sat down with the young people in order to share stories about his successful and not-so-successful studies. His firm conviction was that the knowledge and skills acquired half by chance in one's youth can be put to use very successfully during one's life as an independent adult.
Young people left without parental care have many concerns when it comes to continuing their studies, and they are not limited only to money. What they are lacking is a support network in which to discuss plans for their future. With the day of briefing organised by the Fund, we wish to make up for this gap and to offer young people good advice to use under the competitive conditions of both study and a subsequent working life.
Next autumn, we will be expecting applications by 10 September. For detailed information, as always, go to: www.heategevusfond.ee/stipendium
Kati Käpp
Participate
Thank you, if you have already supported our charity programme or if you are going to do it in the future! Sign a standing payment order contract in SEB Internet Bank for 3 euros a month or support with a single donation.