Jõulusoovide puu
The Christmas wish tree is made up of the dreams and wishes of children in shelters and substitute homes, sent to Santa Clause. To make sure that these do not just remain dreams, pick a gift from the Christmas tree and make a donation to the best of your ability.
www.heategevusfond.ee/joulupuu
The Big day of Running
22.05.2011
The SEB May Run held on May 21 drew an all-time record for female competitors – a total of 10,000 women – and also 2,000 children. This large number of runners also included a hundred or so children and teenagers from shelters and children's homes from Pärnu, Tartu, Harju and Ida-Viru Counties and Tallinn.
The big day of running started with children's events on a 250 m track, where organisers had their hands full curbing the enthusiasm of the 2–12-year-old contingent to start the race. There were truly many children there and quite a bit of jostling for position.
Everyone who had outgrown the children's age bracket could put their abilities to the test on the 7 m course, either walking or running. The starting gun on this sunny day was fired by Olympic champion Gerd Kanter. Seven-year-olds Kairi and Kairit from Pärnu County said after their run that they had been to Tallinn for a walk and when they grew up they wanted to become women and athletes...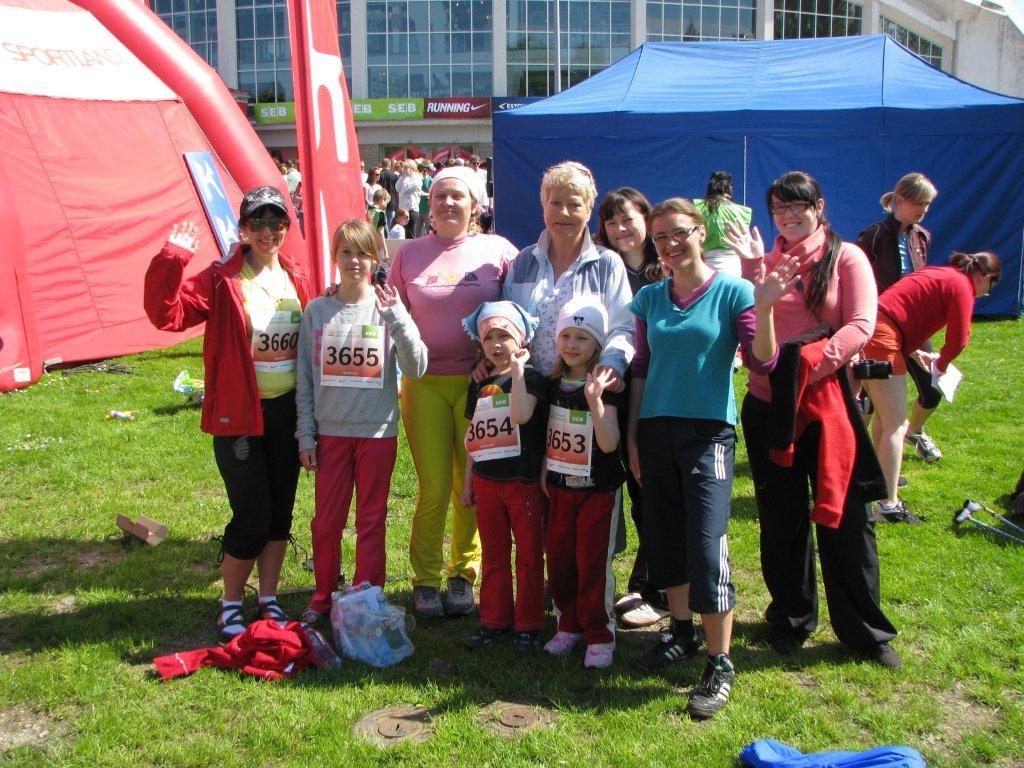 The day of the run had its share of occurrences. An incident in which an adult snapped at a seven-year-old Russian-speaking boy from Sillamäe, reproaching him for not speaking Estonian. The boy, quite understandably, lost his appetite for running. Luckily, a good friend was willing to take his place in the race and no one missed out on the medal given to finishers. A key reason we invited children from homes in Ida-Viru County in the first place with the help of generous donors is to give them an opportunity to learn to live in our society according to society's rules, experience Estonian culture and understand what makes the Estonian people distinctive.
The SEB May Run has historically been a women's run, which means that boys can't accompany them on the long course. Anar and Andre, two brothers from Ida-Viru County, were sad at first, but were pleased that they could at least see how they measured up in the children's event – and take home a certificate for their efforts. Narva's littlest athlete, 2-year-old Nikita, told everyone, in his toddler's vocabulary, how fast-fast-fast he had run.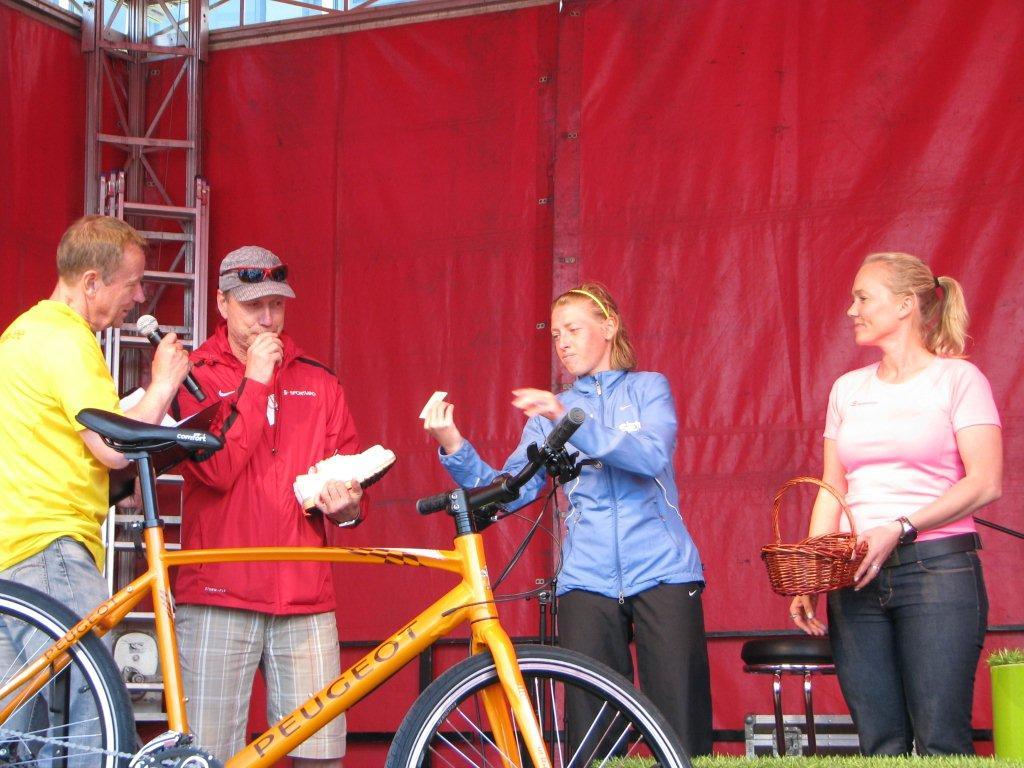 Liina, who completed the 7 km distance, recovered from the race with girls from Haiba – she serves as a support person for three of them. "The girls were rosy-cheeked and their faces were happy from running, and when the favours and keepsakes were distributed after the race, they plunged right in, they were really excited. I myself was happy to have been a part of their happy moment," said Liina.
With support from Sportland Estonia, a pair of Nike running shoes was raffled off among the children from children's shelters who took part in the May Run. Fresh new May Run champion Jekaterina Patjuk drew the winner, who turned out to be nine-year old running aficionado Sandra from Ida-Viru County. Sandra's joy was boundless: "I'm in Tallinn for the first time, I won for the first time, I was the ONLY one who won!" she exclaimed.
When all the walkers and runners had returned from the course, the young athletes were offered something to replenish their energy for the ride home. No sooner had the scoops of chocolate and vanilla ice cream gone down the hatch, than they would have been ready to run again!

Kati Käpp
Participate
Thank you, if you have already supported our charity programme or if you are going to do it in the future! Sign a standing payment order contract in SEB Internet Bank for 3 euros a month or support with a single donation.