Jõulusoovide puu
The Christmas wish tree is made up of the dreams and wishes of children in shelters and substitute homes, sent to Santa Clause. To make sure that these do not just remain dreams, pick a gift from the Christmas tree and make a donation to the best of your ability.
www.heategevusfond.ee/joulupuu
250 pairs of skates presented to children's shelters at skating party
On 31 January kids from children's shelters all over Estonia gathered at the Jeti ice rink in Tallinn for a giant ice skating party. More than 100 kids from Tallinn, Harju County, Ida-Viru County, Pärnu and Tartu attended the party and had great fun skating with volunteers from the club set up to support the fund. The special day was a very positive experience for the kids, who were left with some special memories. They set themselves goals, achieved them and enjoyed the feeling of success.
The children were taught to skate by professional trainers and among them was Anna Levandi, one of the best skating trainers in Estonia. Also there to have a good time with the kids were members of the Blue Whales women's ice hockey team. Having fun with and talking to these athletes inspired many of the kids to take sport and exercise more seriously. They even got the chance to try on professional ice hockey uniforms.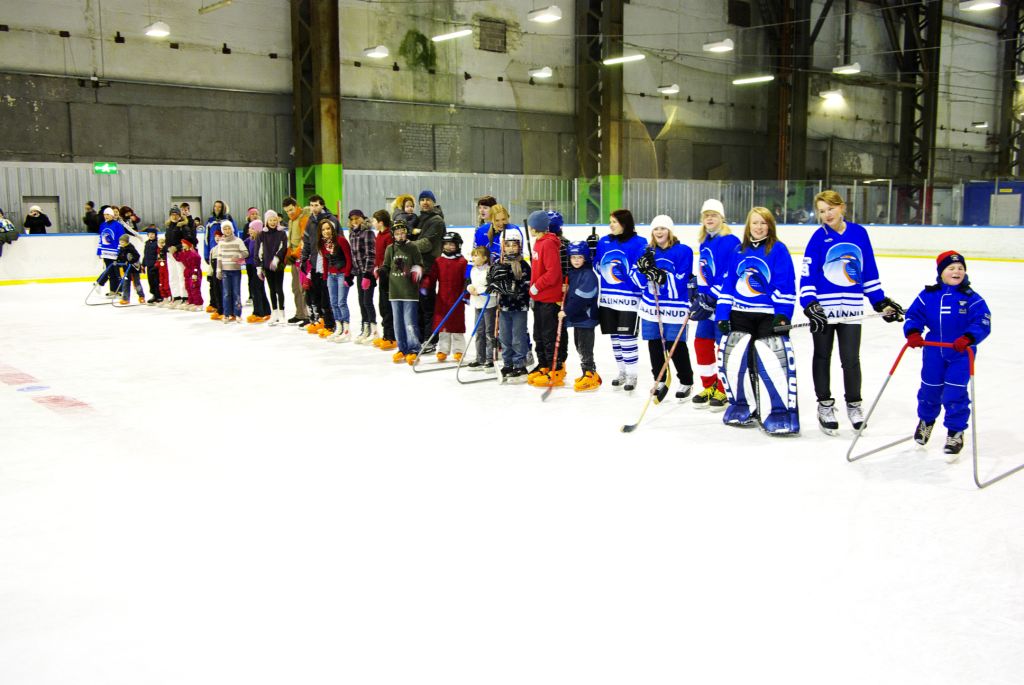 When one of the trainers tried to teach young Kenneth how to skate backwards, the boy asked, puzzled: "Why does anyone need to skate backwards? We don't have eyes in the back of our heads!"
As part of the event the SEB Charity Fund presented the children's shelters with 150 pairs of ice skates and 100 pairs of rollerblades, plus protective gear, guaranteeing many more such days of enjoyment for the kids who use them. The money to purchase the skates was raised through the "Let's give shelter kids new skates!" campaign.
Participate
Thank you, if you have already supported our charity programme or if you are going to do it in the future! Sign a standing payment order contract in SEB Internet Bank for 3 euros a month or support with a single donation.