Jõulusoovide puu
The Christmas wish tree is made up of the dreams and wishes of children in shelters and substitute homes, sent to Santa Clause. To make sure that these do not just remain dreams, pick a gift from the Christmas tree and make a donation to the best of your ability.
www.heategevusfond.ee/joulupuu
100 shelter children take part in fun run
Children from shelters all over Estonia took part in the 24th SEB May Fun Run, which was held at the Song Festival Grounds in Tallinn on 21 May. Donations from the public made it possible for the kids – who would otherwise have been unable to take part – to get the most out of the exciting event.
The May Fun Run formed the opening event of a summer of sport for shelter kids. The SEB Heategevusfond /Charity Fund/ will be helping children all over the country to take part in similar competitions so as to infect them for life with the sports bug. Around one hundred kids from shelters in Tallinn and Pärnu, Harju, Tartu and Ida-Viru Counties took part in the fun run, competing in the 250 m event for toddlers and the 7 km distance for older children. The youngest participants were just 2 years old, while the eldest were 18.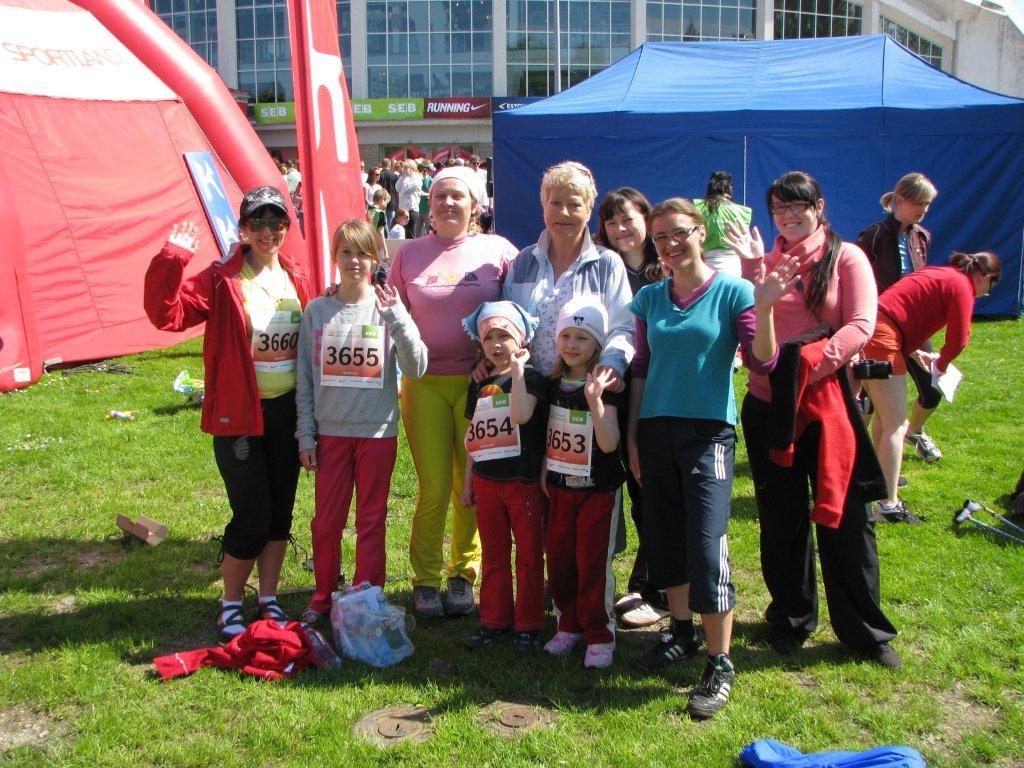 In association with Sportland Estonia, a draw for Nike running shoes was held among the children who took part in the fun run. Conducting the draw was newly crowned fun run winner Jekaterina Patjuk, and the lucky runner was 9-year-old Aleksandra from Ida-Viru County. Describing her win, she said: "This is my first time in Tallinn, and the first time I've won anything! And it's just me who's won! It's amazing!" Despite more than 12,000 people taking part in the fun run, Aleksandra was convinced she was the only winner!
Participate
Thank you, if you have already supported our charity programme or if you are going to do it in the future! Sign a standing payment order contract in SEB Internet Bank for 3 euros a month or support with a single donation.