Lastega ja lastele
Auhinnaga "Lastega ja lastele" täname ja tunnustame inimesi ja organisatsioone, kelle uued algatused või pikemaajaline tegevus on positiivselt mõjutanud laste ja perede käekäiku.
Tunnustusauhinna taotluste voor on avatud
15. aprillini
.
Esita taotlus
"Give children the joy of sport!" campaign ends (video added)
04.08.2012
On Sunday, the final event of the "Give children the joy of sport!" campaign was held on the Rebasemäe picnic site at Tallinn Zoo.
With this event we wrapped up a charitable campaign which has been organised for the thirteenth time as part of which, this time around, we purchased equipment needed for sport and pursuit of hobbies – bicycles, scooters, skateboards, helmets, soccer goal posts, basketball hoops, roller skates and the like – for children living in sheltered accommodation. 7,000 big-hearted Estonian residents made their contributions towards the purchase of sports equipment: a total of 41 104 euros was raised in two months. Many thanks to all of our donors!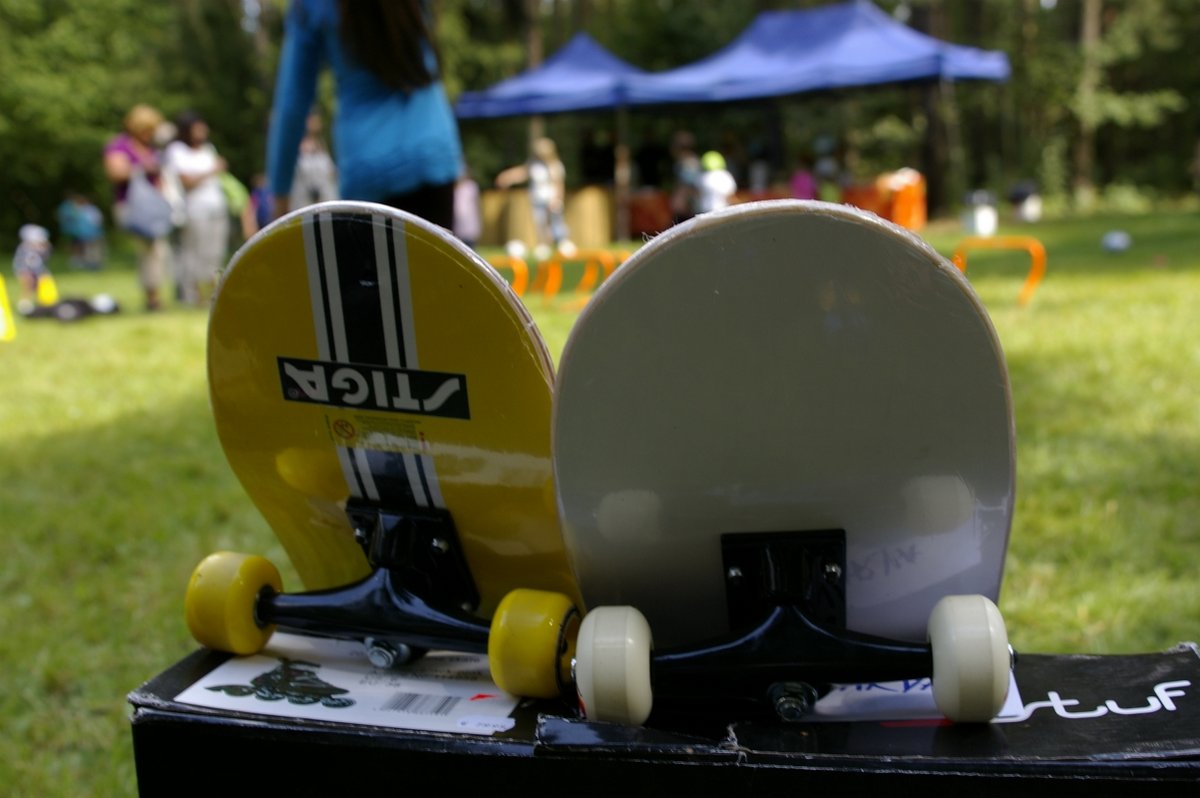 At the family fun day held at the zoo, children got to take part in active games under the leadership of soccer coach Lars Hopp and former soccer player Teet Allas. Teachers had the opportunity to hear a lecture about the importance of exercise and physical activity as well as gawk at the animals, eat large pancakes and enjoy a lovely summer day together. Many of the children living in sheltered accommodation and foster homes had never been to a zoo before, and for them the day was particularly important.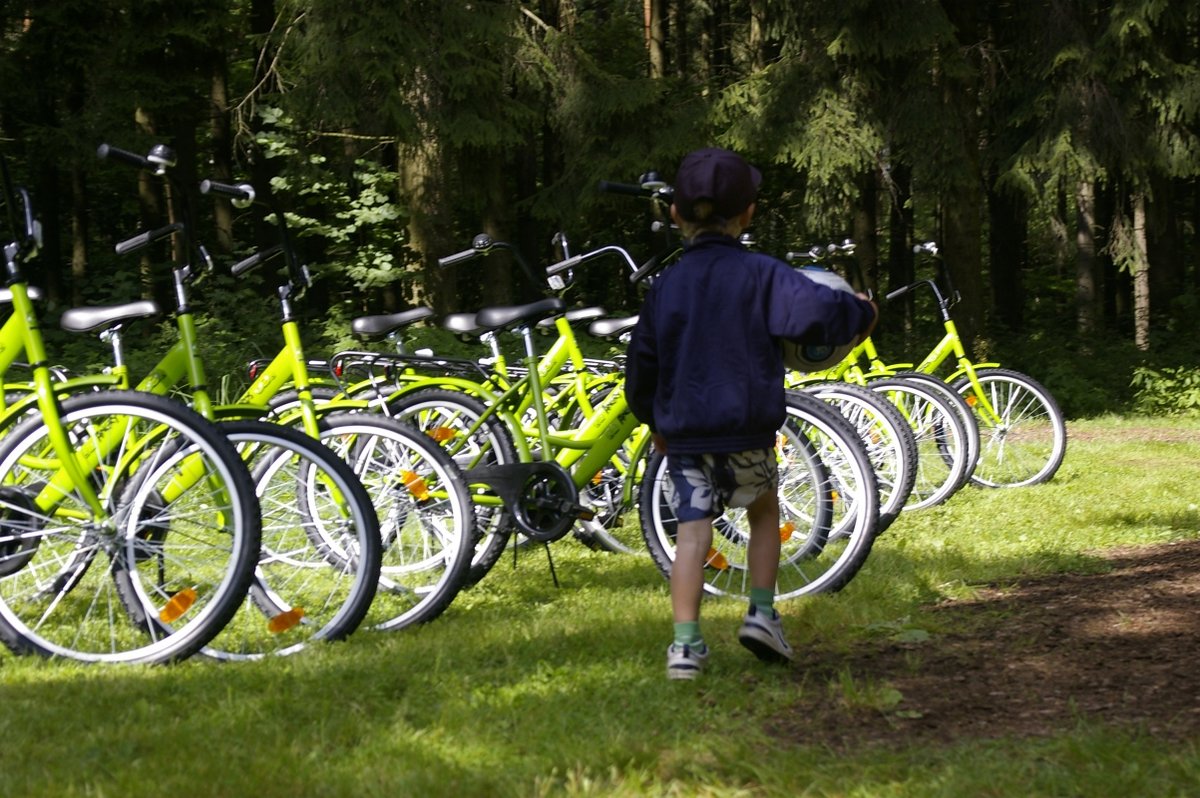 Kristjan Port, a docent at Tallinn University, gave sheltered accommodation employees and volunteers of the club set up in support of the charity fund an open-air lecture, discussing what needs to be done in view of a child's developmental and exercise needs and what children's exercise habits are like these days. Kristjan explained: "A history of millions of years illustrates how important physical prowess has been for human development and survival. A look at the pages of an anatomy atlas shows what Nature had in mind in shaping our bodies – movement. Children, however, are not interested in health, because based on their own experience there seems to be no limit to it. But they, too, are interested in quality of life, which they refer to as fun. The computer game mentioned as the main culprit of an exercise deficit and the rushed content in it betray how very much a child's spirit actually yearns for physical activity. Alas, modern culture does not care about the bodies or actual quality of life of the young, as it neither values exercise nor offers enough opportunities for it."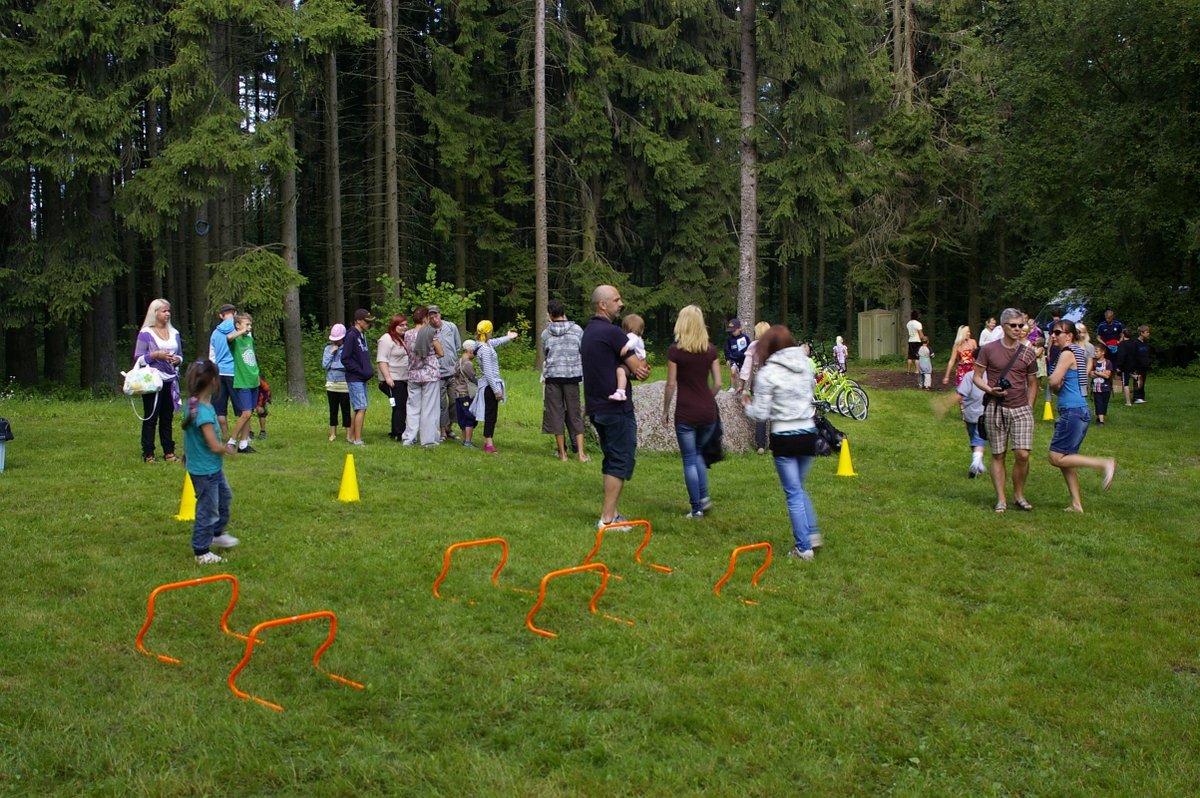 If a child takes joy in exercise, he/she is more likely to take up some sort of sport on a regular basis. We, as grown-ups, can make sure that children have the proper equipment for it. This summer we drew attention to the fact that children living in sheltered accommodation should also have the opportunity to enjoy the summer as appropriate for their age – zoom around on bicycles, play ball and do other similar things with their friends. Children are very happy with the equipment gained. Bicycles and scooters along with safety gear are the most popular sports equipment used daily. Big favourites of the children are also skateboards, on which riders, woosh-woosh-woosh, demonstrate their skill to their peers in front of and behind the house.
Exercise – a core need of ours! When asked, "How many hours a day do you play computer games?", Ralf from Harju County replied he played two hours a day. Furthermore, when asked, "If you had the choice, would you rather go outside to play with your friends or play on your computer inside?", Ralf replied in no uncertain terms: "I play with my friends because friends matter more!"
To view a video summary of the summer day, click here: http://youtu.be/Uj87SZpBhSA?hd=1
Triin Lumi
Participate
Thank you, if you have already supported our charity programme or if you are going to do it in the future! Sign a standing payment order contract in SEB Internet Bank for 3 euros a month or support with a single donation.